US soldier, Korean bar owner sentenced for roles in St. Pat's Day brawl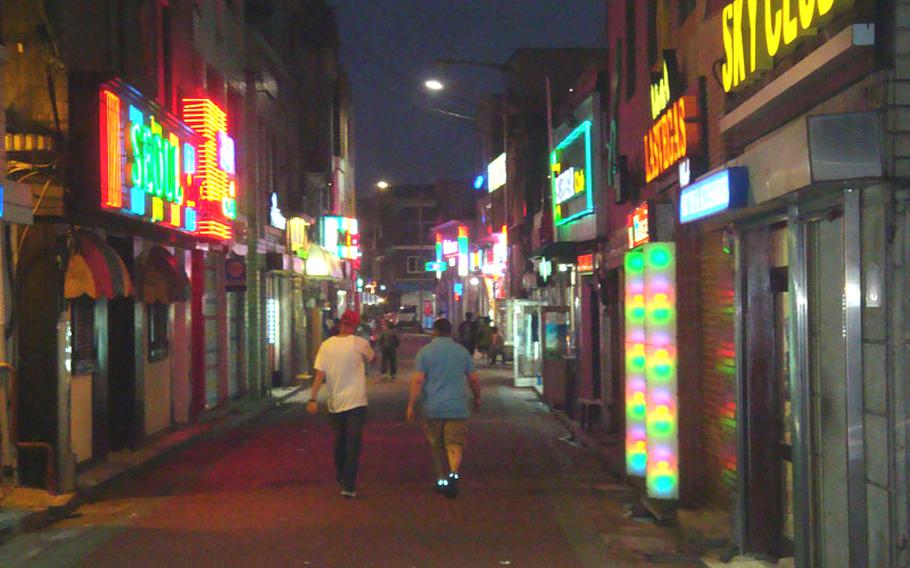 A U.S. soldier was sentenced Wednesday to an 18-month suspended jail term and three years of probation for wielding a baseball bat in a brawl outside a South Korean nightclub during St. Patrick's Day weekend.
The Uijeonogbu District Court also sentenced Lee Chang-hon, the bar's owner, to a two-year suspended jail sentence and three years of probation for stabbing three U.S. soldiers during the fight in the Ville, an entertainment district near Camp Casey.
Both men had claimed self-defense during the trial.
Neither man made a statement at the sentencing.
During trial last month, however, Spc. Paul Noel read a written statement apologizing "to the people of Korea" but added that "anyone in my position would have done the same thing."
The sentencing summary stated that both parties shared blame for the brawl because of intoxication and misconstruing the actions of others.
Testimony varied greatly about how the fight began and progressed. The alcohol-fueled brawl pitted Noel and at least four other soldiers against Lee, U.S. Staff Sgt. Min Yu and his wife, Abby Yu.
Min Yu took offense at the other soldiers' treatment of his wife and eventually produced the bat and knife into the altercation, according to testimony.
Lee, who was a friend of the Yus, used the knife to stab three soldiers, Pvt. Edward Peedin, Spc. Alexander Jones and Spc. Bobby Wright. The wounds were not life-threatening, and those three have been fined undisclosed amounts for taking part in the fight.
Noel got hold of the bat, according to testimony, and hit at least one person in the back of the head.
Noel told the court that he'd used the bat to protect his friends after Lee began stabbing them.