US reviewing plans to move nuclear weapons from Incirlik, report says
---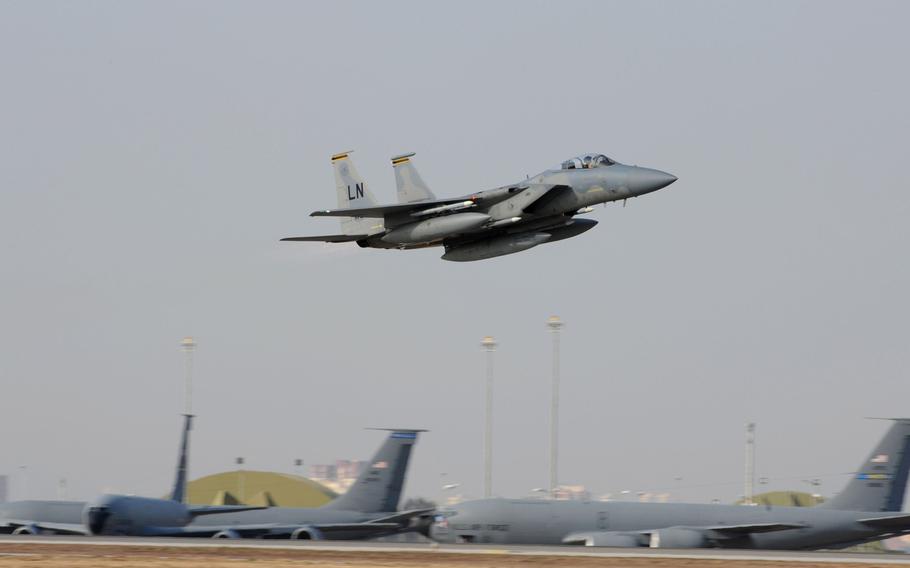 STUTTGART, Germany — The U.S. is reviewing plans to evacuate tactical nuclear weapons stored at Incirlik Air Base in light of ongoing tensions with Turkey, according to media reports.
The U.S. State and Energy departments were examining plans for potentially moving the weapons, which are roughly 250 miles from the Syrian border, The New York Times reported Monday, citing two unnamed officials.
The U.S. faces a dilemma over what to do with the weapons. Flying them out of Turkey risks further damaging the already troubled relationship with a longtime NATO ally, while keeping the aging weapons in Incirlik would mean leaving them in a country that Defense Secretary Mark Esper warned on Sunday was "spinning out of the Western orbit."
While not addressing the nuclear issue, Esper said on Fox News that "the arc of (Turkey's) behavior over the past several years has been terrible."
To keep the weapons in Incirlik would perpetuate a vulnerability that should have been eliminated years ago, a senior official told the Times.
Even before Turkey's military intervention last week in Syria, nuclear watchdogs had raised alarms about holding the weapons at Incirlik amid a steadily deteriorating relationship between the West and Turkey. Some former U.S. military officials also have urged the Pentagon to look for places other than Turkey to base U.S. troops.
Stored at Incirlik are B61 gravity bombs, which at their maximum yield are about 10 times more powerful than the bomb dropped on Hiroshima. The weapons can be dialed back to explode with a smaller yield.
Critics of the Incirlik arsenal argue the warheads are more of a legacy of the Cold War than a crucial part of the U.S.'s present day nuclear deterrent strategy.
U.S. European Command on Tuesday did not respond directly to a question about the status of nuclear weapons in Turkey.
"There have been no changes to the daily operations at Incirlik Air Base," said Mark Mackowiak, a EUCOM spokesman.
While the U.S. military as a rule does not comment on where it stores nuclear weapons in Europe, a NATO-affiliated report released in April confirmed what was an open secret in security circles: U.S. nuclear weapons are stored at bases in Kleine Brogel in Belgium, Buechel in Germany, Aviano and Ghedi-Torre in Italy, Volkel in the Netherlands and Incirlik in Turkey.
The locations were mentioned in a report for the Defense and Security Committee of the NATO Parliamentary Assembly, and were published in July by a Belgian newspaper.
vandiver.john@stripes.com Twitter: @john_vandiver
---
---
---
---