USS Nimitz sent to Mediterranean
by
Hendrick Simoes
October 22, 2013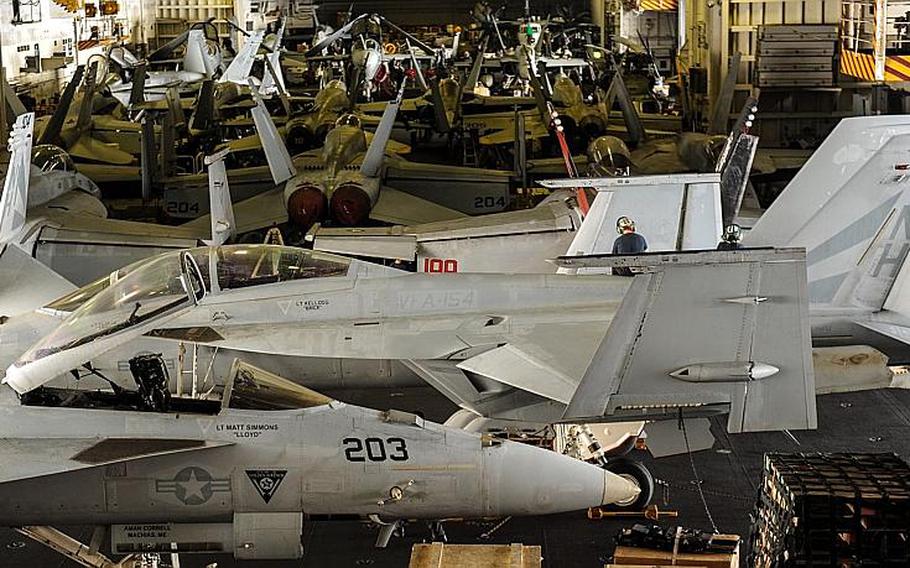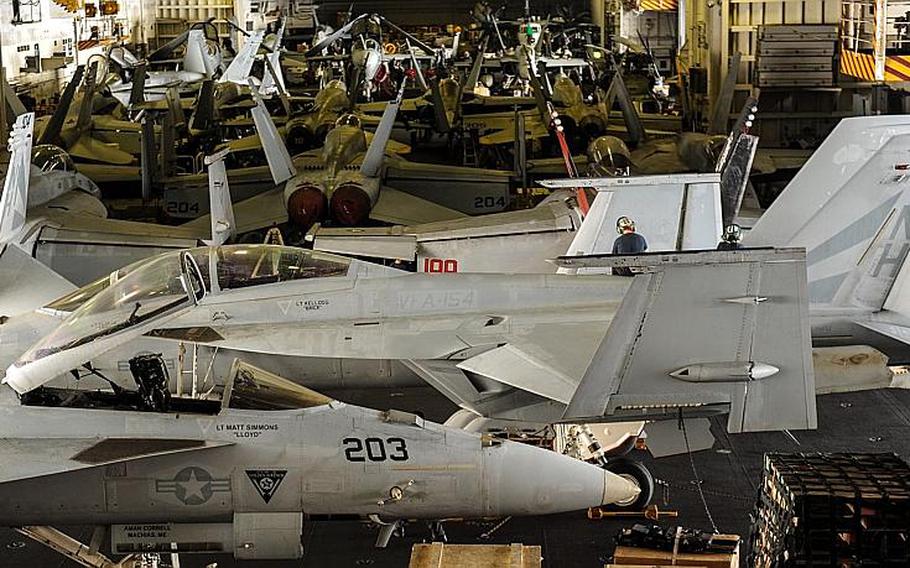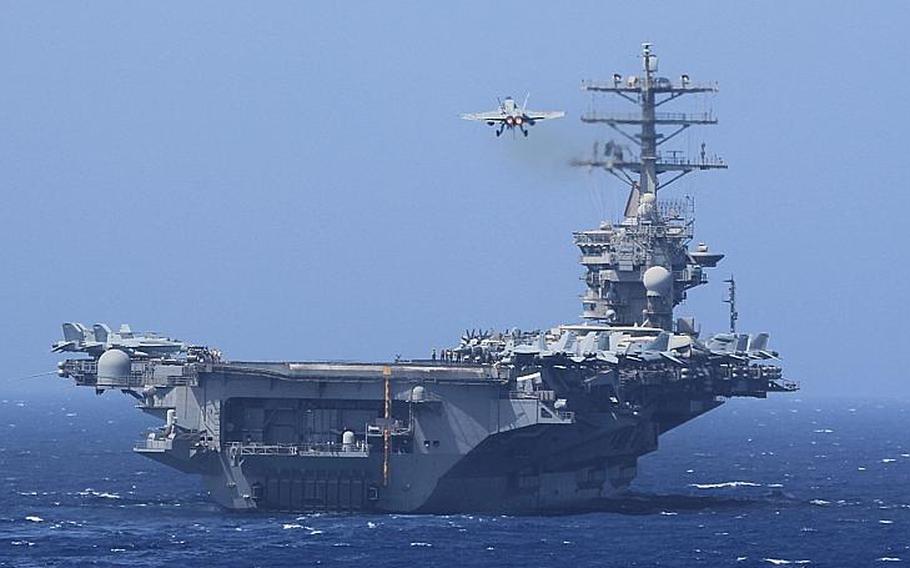 MANAMA, Bahrain — The aircraft carrier USS Nimitz will continue its already-long deployment by conducting joint training with allied nations in the Mediterranean Sea.
The ship — in its eighth month out to sea — transited the Suez Canal on Oct. 20 into the U.S. 6th Fleet area of responsibility, where the Navy intends to keep it for a few weeks before returning it home.
Since it left its home port in Everett, Wash., in March, the carrier has steamed through the Pacific, the Indian Ocean and the Red Sea.
The Nimitz was scheduled to begin its journey home in late August after it was relieved in the Middle East by the USS Harry S. Truman. However, as the situation in Syria deteriorated in early September after the use of chemical weapons prompted speculation about a potential U.S.-led military strike, the Nimitz was ordered into the Red Sea as a "prudent move."
While the threat of military action in Syria has diminished in the past several weeks, the Nimitz continued its deployment in the area, keeping U.S. options for responding to further crises open.
Navy officials say the carrier's current move into the Mediterranean Sea is aimed at taking advantage of opportunities to train with other international partners in the area. Officials also anticipate giving the Nimitz crew a much-needed break, with a possible port visit somewhere in Southern Europe.
The guided-missile cruiser USS Monterey, which is escorting the USS Nimitz, also transited through the Suez Canal on Oct. 20.
simoes.hendrick@stripes.com Twitter:@hendricksimoes