USS Iwo Jima, USS Fort McHenry move to Red Sea for possible Yemen evacuation
by
Steven Beardsley
January 21, 2015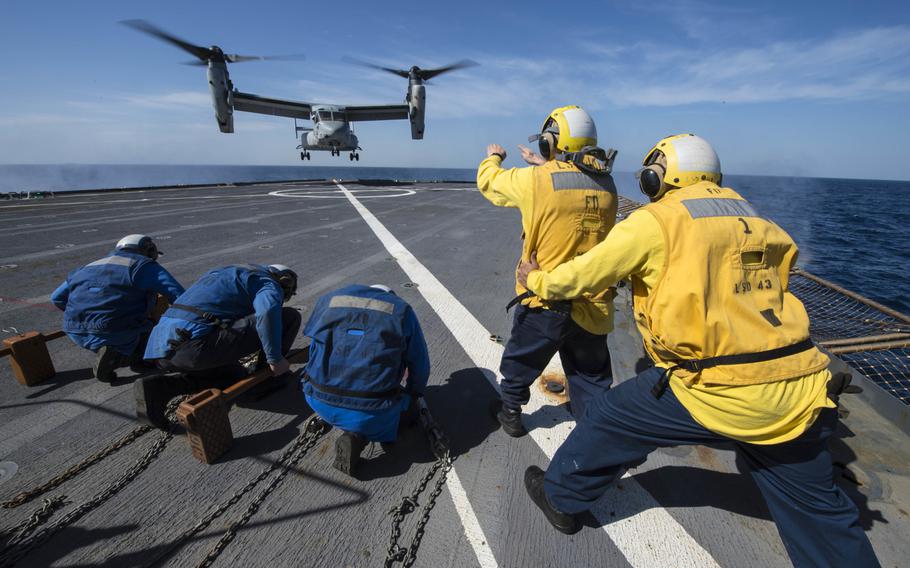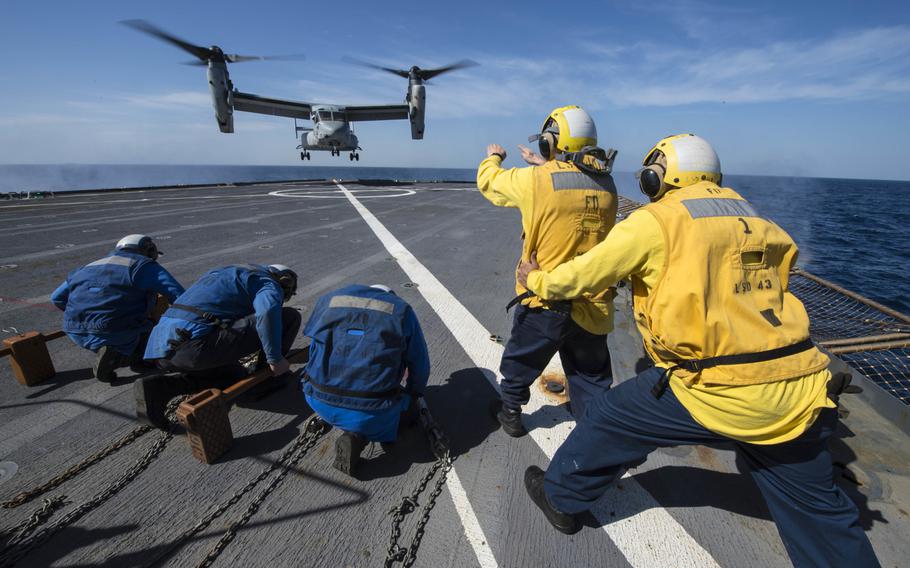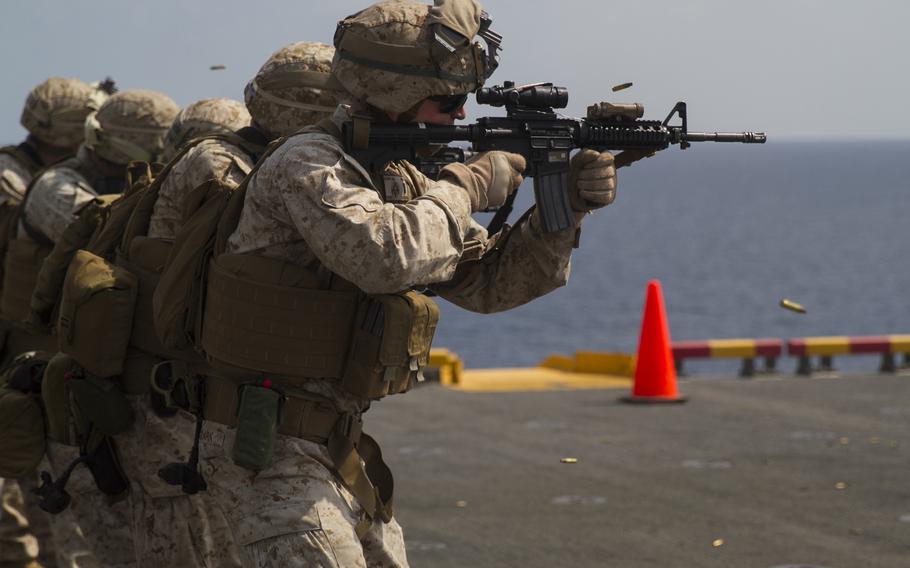 The Navy has positioned a pair of amphibious ships in the Red Sea for a possible evacuation of U.S. Embassy personnel from the Yemen capital of Sanaa.
The USS Iwo Jima, an amphibious assault ship, and the USS Fort McHenry, a dock landing ship, were moved in recent hours from the Gulf of Aden to the Red Sea, nearer to Yemen's capital, U.S. 5th Fleet spokesman Cmdr. Kevin Stephens said. Both ships are part of the Iwo Jima Amphibious Ready Group, and each has Marines embarked from the 24th Marine Expeditionary Unit.
"They are ready to support operations to protect Americans in Yemen if that becomes necessary," Stephens said.
The State Department will determine whether it wants to evacuate its personnel on the basis of conditions in Sanaa, he said.
The Shiite Houthi rebel group seized the presidential palace on Tuesday and shelled the presidential residence in what President Abdu Rabbu Mansour Hadi has called an attempted coup. Hadi is still thought to be in Sanaa.
The U.S. considers Yemen's government a close ally in efforts to dislodge the terrorist organization al-Qaida in the Arabian Peninsula, which operates out of the country. Houthi rebels oppose both the Yemeni government and U.S. involvement in the country, although they say they are also against al-Qaida's operating in Yemen.
Counterterrorism experts view the al-Qaida affiliate as one of the most capable terrorist organizations in the Middle East. Its plots — which include the failed 2009 attempt by the "underwear bomber" to blow up a Detroit-bound airliner — have come close to striking the U.S. in recent years.
The group also took responsibility for this month's attack against the satirical French newspaper Charlie Hebdo, which killed 12 people.
beardsley.steven@stripes.com Twitter: @sjbeardsley