US, world donors provide aid as millions of Afghans struggle to buy food
by
J.P. Lawrence
January 31, 2020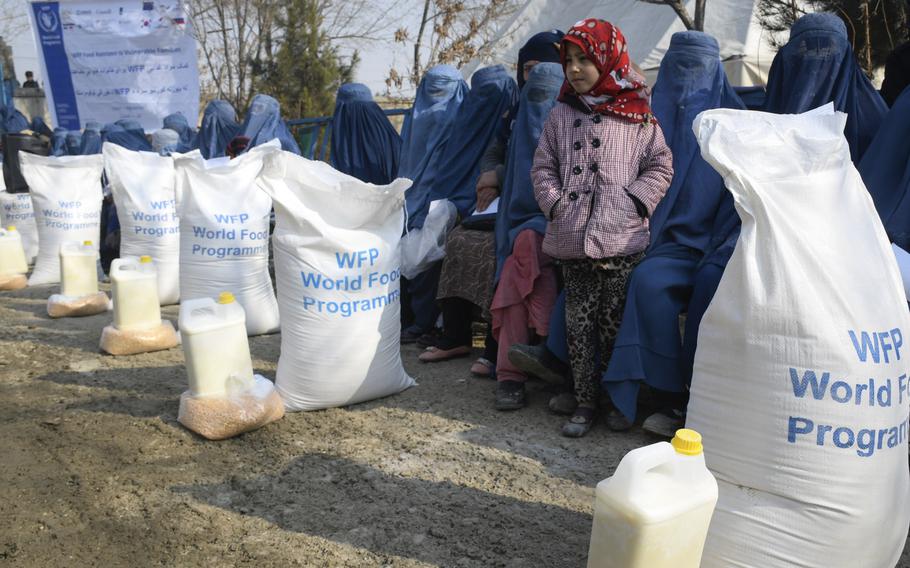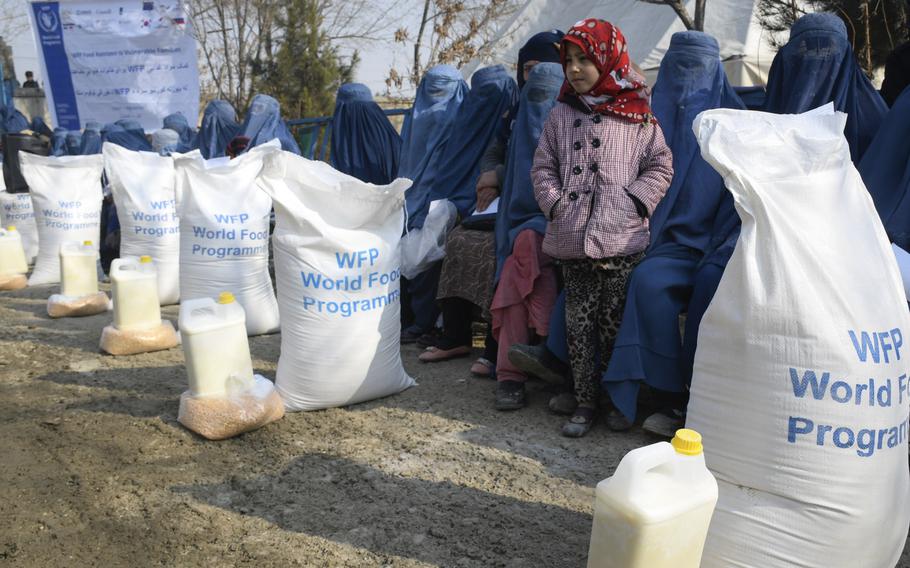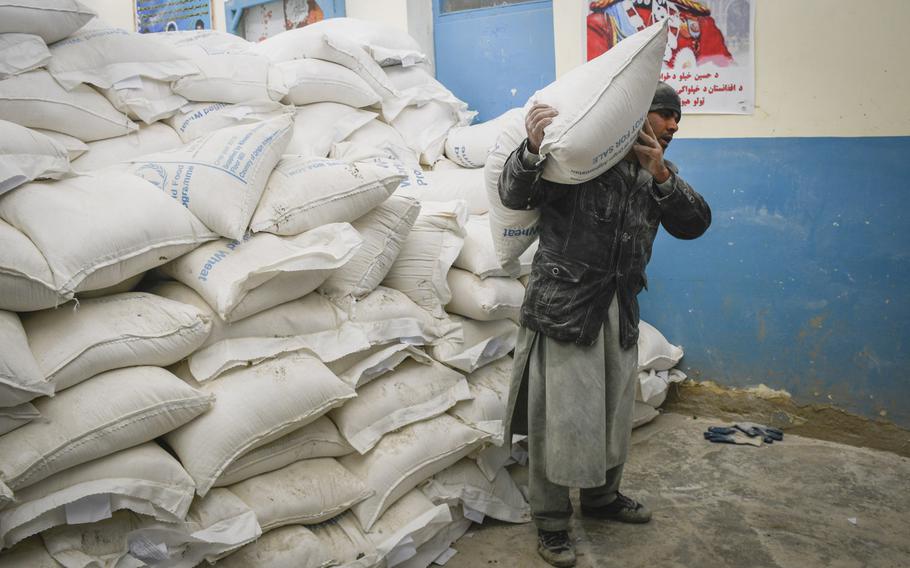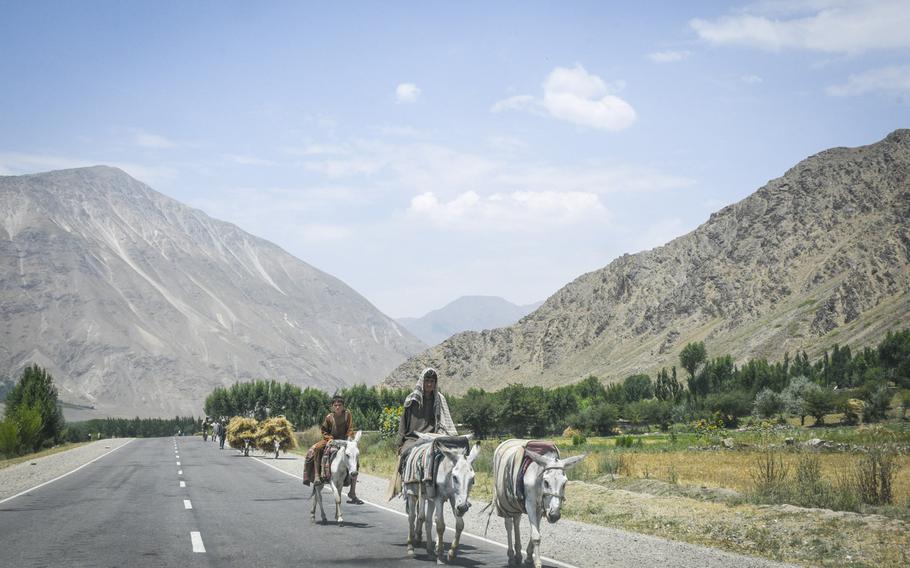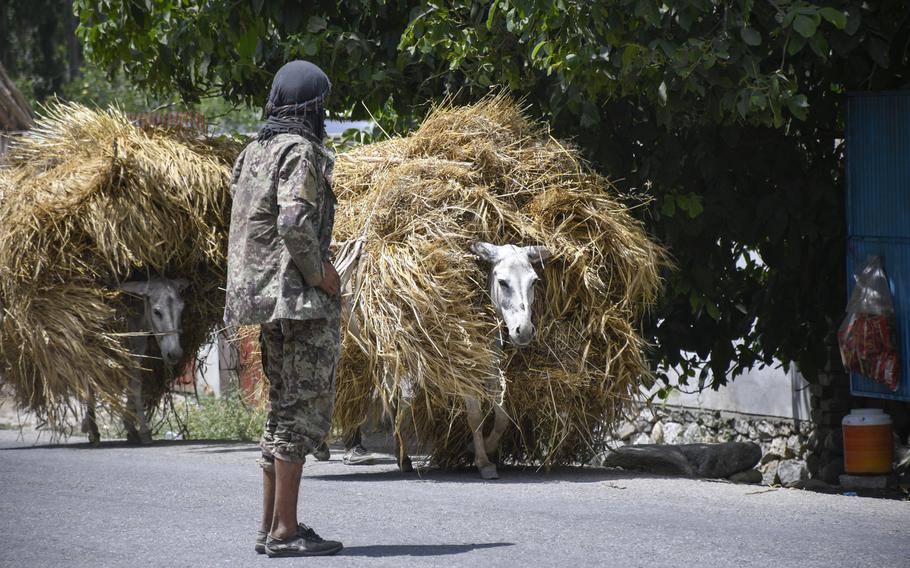 KABUL, Afghanistan — Food bought by the U.S. and other United Nations donors was distributed to thousands of people on the outskirts of Kabul, ahead of a Friday report by a U.S. watchdog agency that a third of Afghanistan's population might go hungry this year.
Hundreds of people lined up Thursday morning — men on one side, women on the other — and waited for their names to be called so they could receive food for their families.
One girl in line, Lena, 7, clung to her mother, Nadia, 30.
As Lena waited, her father, a day laborer, was at the market trying to find work. Most days he comes home empty-handed, Nadia said, and the family of eight has been hungry all winter.
They are among more than 11 million people who will struggle to afford food this year, the report by the Special Inspector General for Afghanistan Reconstruction said.
The U.S. has allotted $87 million to the U.N. World Food Program for upcoming emergency food distribution and fighting child malnutrition.
This funding buys items such as wheat, cooking oil and split peas, which were distributed to about 14,000 people in the Afghan capital area Thursday, said Zlatan Milisic, country director for WFP in Afghanistan.
The goal is to help 6.7 million people throughout 2020, a joint report by WFP and other humanitarian groups said.
"Conflict and last year's drought continue to affect many rural communities," Milisic said, "and often poor families in the cities struggle to (get) by as day laborers, or by sending their children to beg or collect trash in the streets."
Unemployment and high food prices also contribute to hunger in the country, the SIGAR report said.
The U.S. has provided $2.3 billion in agricultural aid since 2002 to help Afghan farmers grow more food and help the country become less dependent on foreign funding, SIGAR said.
Despite these efforts, hunger has increased in recent years. For the first time in a decade, the majority of Afghans said they were struggling to afford food in 2018, a Gallup survey said in August.
The U.S. "clearly failed to deliver on its objectives," wrote Adam Pain, professor from the Swedish University of Agricultural Science, Uppsala, in a report last year.
U.S. efforts need to "move beyond a focus on production" for farmers and address how poverty means few in Afghanistan can afford the food grown there, the report said.
Afghan agriculture requires "strong state support and rising demand … and Afghanistan's urban poverty is such that there is no demand," Pain said in an email.
The families receiving food Thursday had their own ideas for solving the nation's hunger pangs.
Mastoora, a young woman receiving food for a family of eight, said the country must tackle obstacles to women working.
"If there is work and all men and women can work, there won't be poverty," she said.
Another person in line, Mohammad Naeem, an elderly jobless man with 21 people in his family, echoed a familiar refrain in Afghanistan: end the war.
"If there is peace then our government will open factories, people will work there and will have salaries," Naeem said. "They won't suffer anymore then."
Zubair Babakarkhail contributed to this report.
lawrence.jp@stripes.com Twitter: @jplawrence3
---
---
---