US uniforms, like those used in attacks on bases, still found in Kabul shops
by
Heath Druzin
December 13, 2012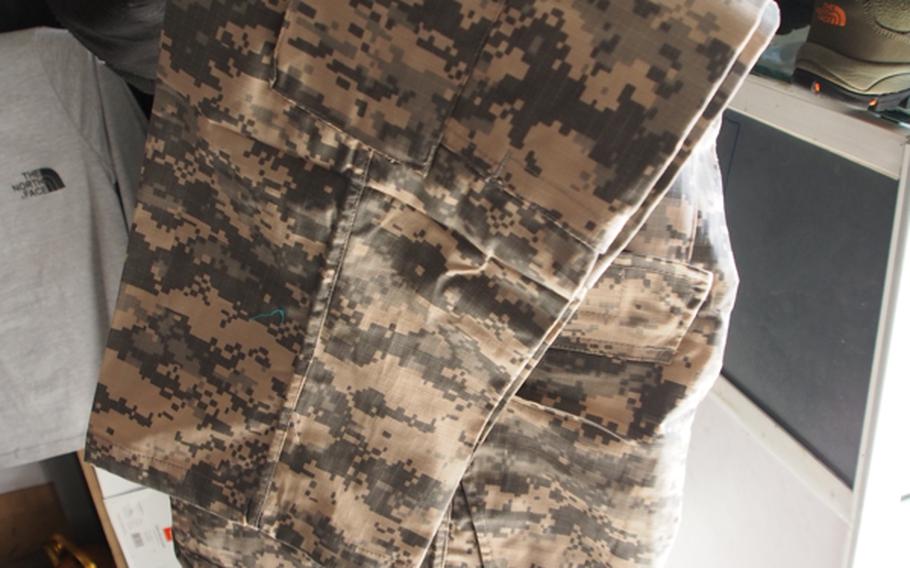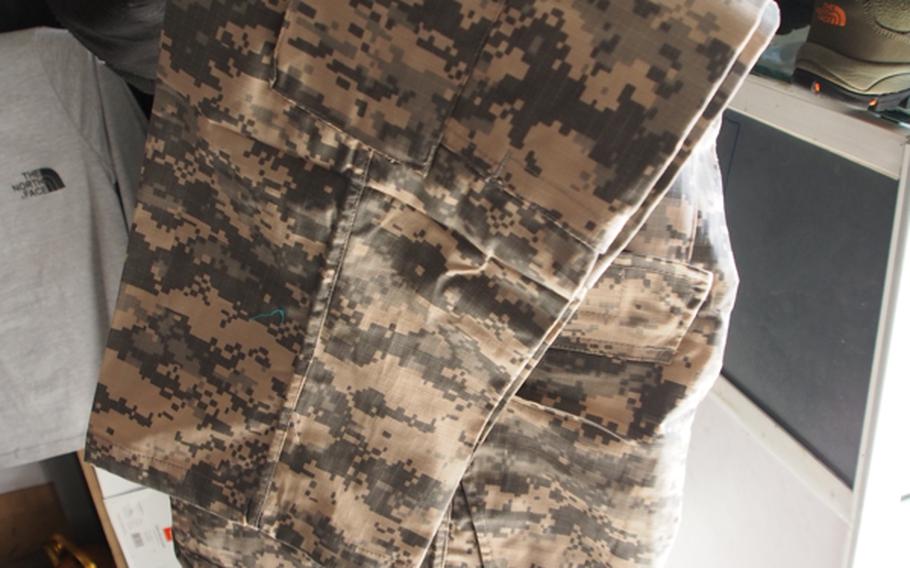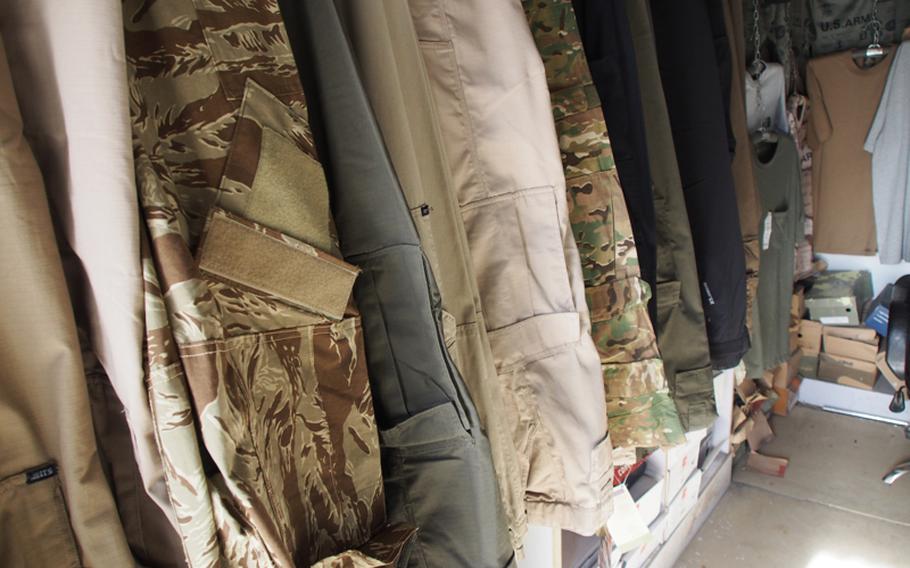 KABUL — When a shopkeeper at a Kabul market was asked if he had any U.S. military uniforms for sale, he answered, "Which unit?"
In the wake of yet another attack on a major coalition military installation by insurgents in American military uniforms, such uniforms can still be found with ease in the capital.
Within five minutes of the request for a uniform at the Kabul market known as the "Bush Bazaar" — which is named after the former U.S. president and specializes in stolen military goods — an Army combat uniform shirt and pants was brought out. The price tag was $50.
The uniforms were not on display that day, as Afghan police had raided the market hours earlier, confiscating some uniforms and warning shopkeepers not to sell them. But by midday, sellers were offering them again, though now fetching them from hidden stocks.
Shopkeepers were coy about where the uniforms come from, but they said mostly young men — "bad guys," one man specified — buy them, though they wouldn't speculate on what the customers do with the uniforms.
On Dec. 2, insurgents dressed in American military uniforms launched a complex attack at Jalalabad Airfield, using car bombs, suicide bombers and foot soldiers. The attackers failed to penetrate the perimeter of the base, but killed at least one Afghan soldier and several civilians before U.S. troops quelled the assault, killing the attackers.
It echoed a successful attack on Sept. 14, when insurgents dressed as American troops managed to sneak onto Camp Bastion in Helmand province, kill two U.S. Marines and destroy or heavily damage eight fighter jets. It was the greatest single-day loss of U.S. aircraft since Vietnam.
U.S. troops are taught to destroy discarded uniforms to avoid having them fall into enemy hands.
"Of course we are concerned about insurgents wearing Coalition uniforms," said International Security Assistance Force spokesman Col. Thomas Collins, in response to a Stars and Stripes query. "In two attacks over the past couple of months insurgents wore coalition uniforms, but their disguise was quickly discovered and had no impact on the outcome of the battle. The enemy was killed in short order.
"Nonetheless, our soldiers are vigilant in guarding against this tactic."
Taliban spokesman Zabiullah Mujahid said fighters sometimes get Western uniforms by raiding logistics convoys, but that they are also easily available on the black market.
"Using the military uniforms is part of our fighting tactics," he said. "It's an important technique for the mujahedeen."
U.S. Forces-Afghanistan, out of operational concerns, would not say how uniforms are shipped to Afghanistan, but denied that any had been stolen.
Insurgents having coalition uniforms, at the very least, could cause confusion on the battlefield, or buy an attacker more time to get an explosives-laden vehicle near a base or patrol. There are plenty of other military items still openly sold, including backpacks, physical training shirts, gloves, and boots favored by the Afghan security forces, and several Afghan troops could be seen shopping at the bazar just hours after their comrades had raided it.
A spokesman for the Kabul Police, Hashmatullah Stanakzai, confirmed that officers had raided the Bush Bazaar, confiscated dozens of uniforms, and arrested several shopkeepers. When told about the ease of buying a uniform just hours after the raid, he said driving the business underground was progress.
"Kabul has four main roads in [to the city], 19 smaller roads in and 5 million people," he said. "We have just 14,000 police, and it's really hard for us to put police at every entry point to the city. If they cannot sell uniforms in the open this is an achievement. If we keep pushing them, year by year, they will stop selling."
druzinh@stripes.osd.milTwitter: @Druzin_Stripes