US troops safe after hitting roadside bomb in Afghanistan, military says
---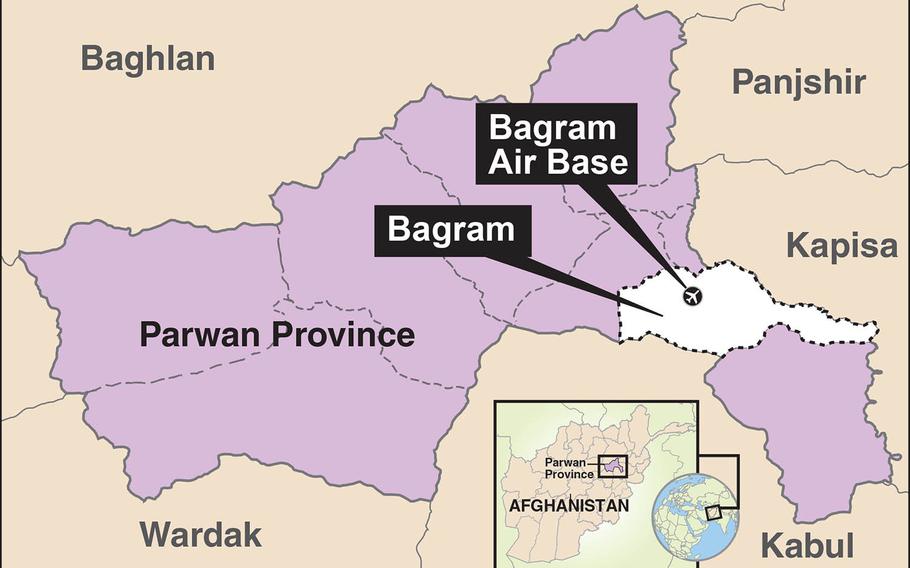 KABUL, Afghanistan — No American or coalition troops were injured when a U.S. military vehicle struck a roadside bomb in central Afghanistan on Wednesday night, the U.S. military said Thursday.
The incident happened in Parwan province, home to Bagram Airfield, the U.S.'s largest base in the country.
The Taliban claimed the attack, saying they destroyed two vehicles and killed eight U.S. troops, but the group often exaggerates its battlefield actions.
"A U.S. vehicle struck an [improvised explosive device] in Parwan province last night; however, no U.S. or Coalition were killed or injured," Col. Sonny Leggett, a spokesman for U.S. forces in Afghanistan, said on Twitter.
The vehicle had come from Bagram Airfield, according to Abdul Salim Noori, a spokesman for Parwan police.
"Coalition forces routinely do patrols to secure the base," Noori said, adding that no civilians were killed or injured by the blast.
Meanwhile, The New York Times on Wednesday, citing unnamed defense officials, reported that at least five Marines were wounded the day before by a Taliban rocket attack in southern Helmand province.
The attack happened in the provincial capital Lashkar Gar, where the Marines have a small base at the local airfield, the Times said.
The U.S. military did not immediately reply to questions by Stars and Stripes about the incident and declined to discuss the injuries with the Times.
Leggett on Tuesday tweeted "no U.S. or coalition casualties" resulted from the Taliban's "indiscriminate and inaccurate rockets" in Helmand.
The provincial governor's office said the rockets killed three civilians.
Violence in Afghanistan has continued at high levels in recent months despite talks between U.S. and Taliban officials aimed at ending the war, which turned 18 this month.
President Donald Trump abruptly ended the talks in September after a Taliban attack in Kabul killed an American soldier.
This year, 17 American troops have been killed in combat in Afghanistan, a number that already surpasses the highest annual tally since NATO replaced its combat mission with a training and advising mission five years ago.
Zubair Babakarkhail contributed to this report.
wellman.phillip@stripes.com Twitter: @pwwellman
---
---
---
---