gallery
US troops celebrate Independence Day in Kabul
by
Phillip Walter Wellman
July 4, 2018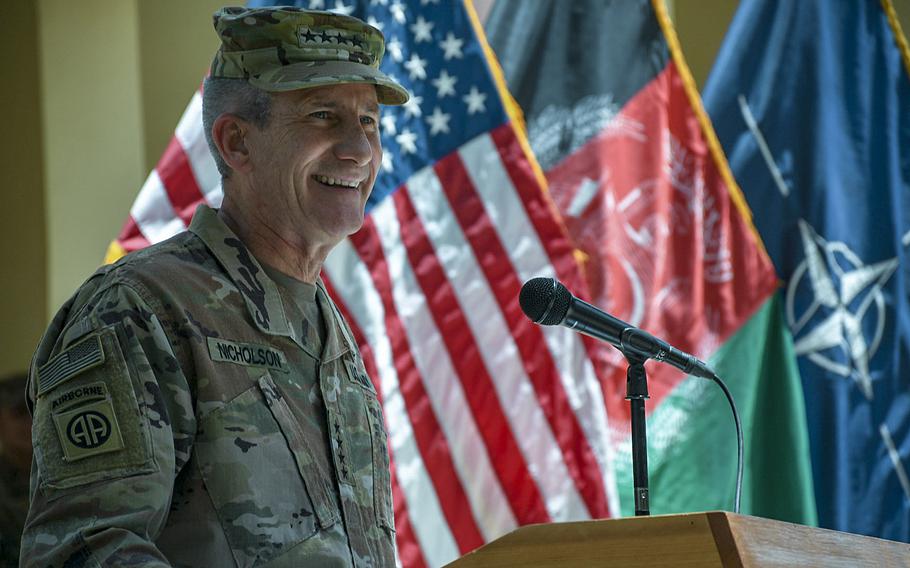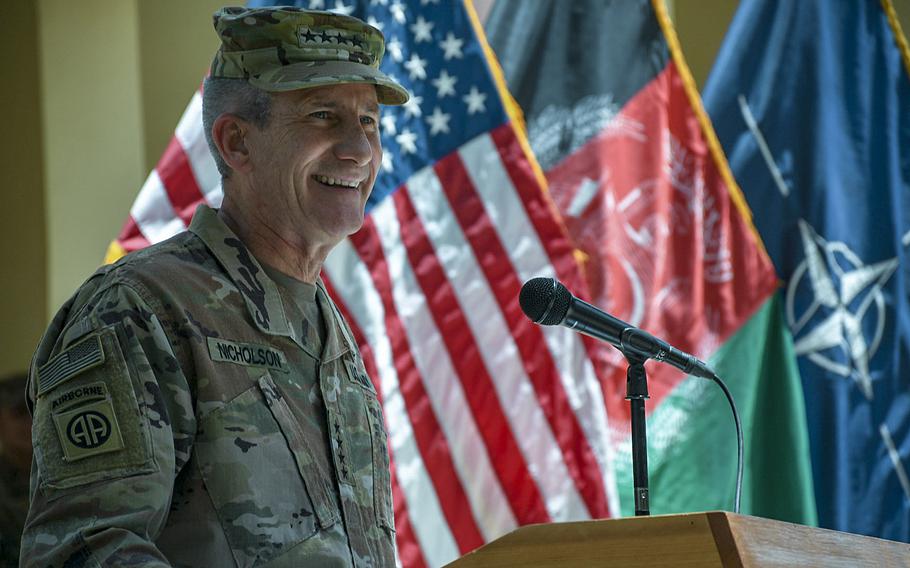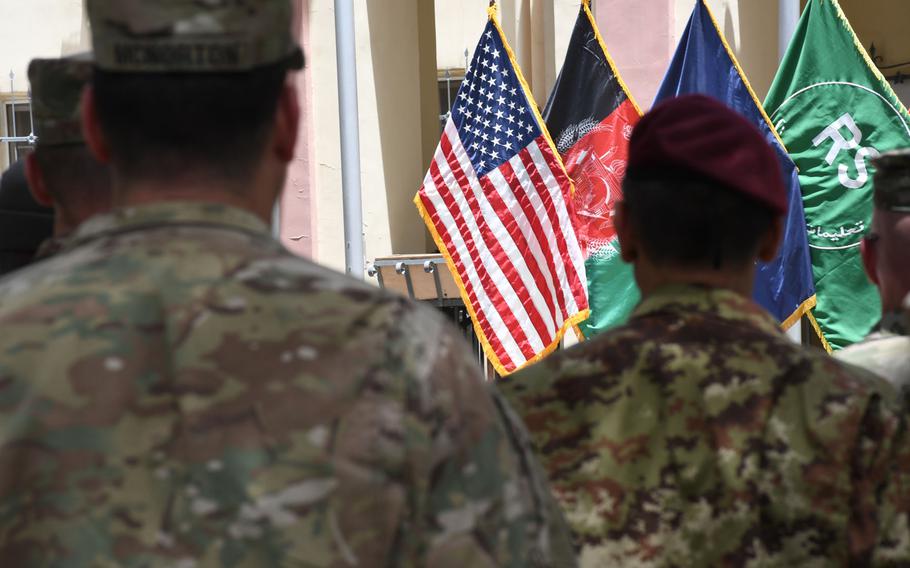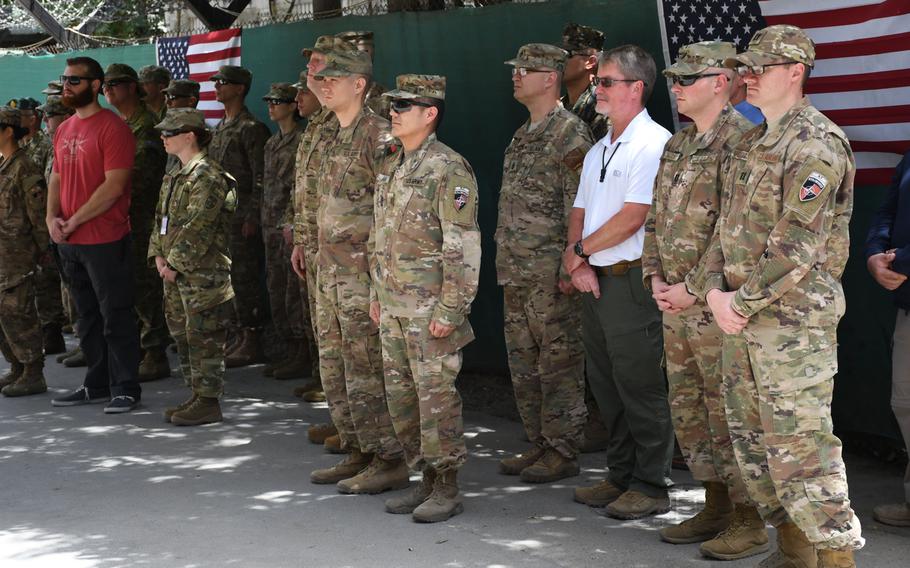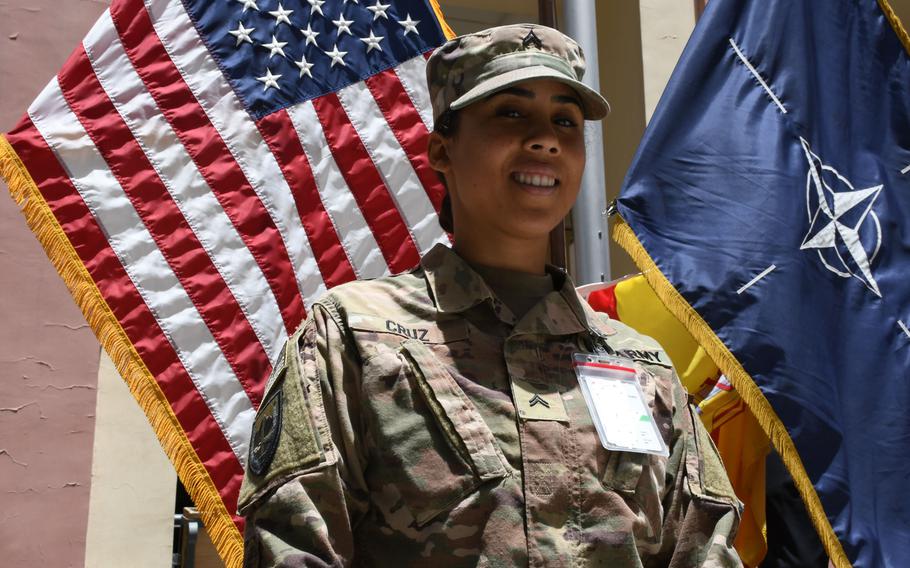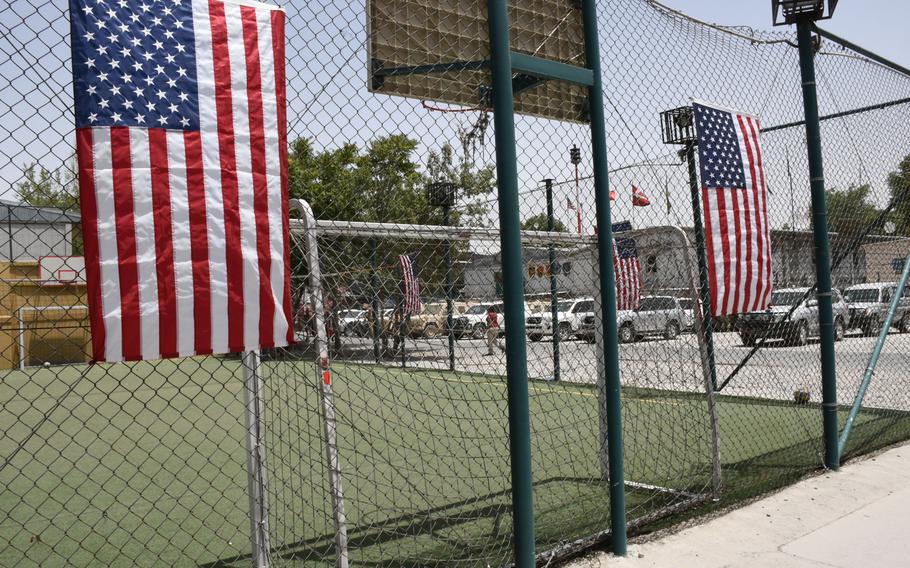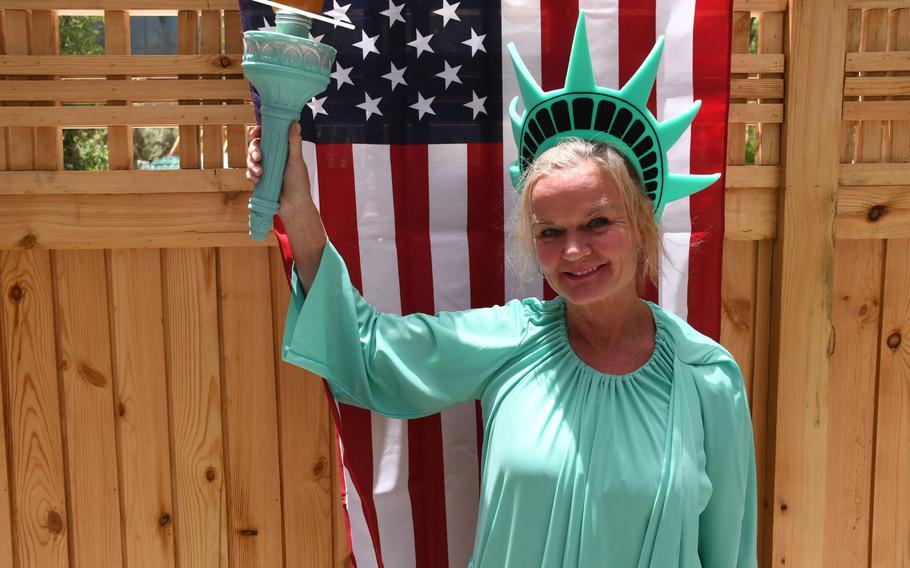 KABUL, Afghanistan — American flags could be seen in all corners of NATO's Resolute Support headquarter in Kabul on Wednesday as U.S. servicemembers celebrated Independence Day.
Gen. John Nicholson, the U.S.'s top commander in Afghanistan, spoke during a lunchtime ceremony at the base to mark the holiday.
"For American servicemen and women who are deployed overseas, this day holds a very special significance, and it reminds us of the tremendous sacrifices made by previous generations of patriots in all of America's wars in defense of liberty at home and abroad," Nicholson said.
He added that lessons learned during the U.S.'s push for freedom more than 240 years ago could be applied to Afghanistan today, highlighting the once acrimonious relationship between the U.S. and U.K.
"We hope Afghans will remember this, that reconciliation is possible between rivals," Nicholson said.
It's widely agreed that a political solution between the Afghan government and the Taliban is the only way to end the 16-year conflict, America's longest-ever war.
Nicholson also praised the sacrifices of those attending Wednesday's ceremony, which included troops and civilian contractors from the U.S. and coalition countries. U.S. Ambassador to Afghanistan John Bass was also present.
Stephenie Jonas-Sullivan, a U.S. citizen who advises the Afghan Interior Ministry on gender issues, arrived at the event dressed as the Statue of Liberty.
"I'm wearing this because it's quintessentially a Fourth of July symbol for the United States, and I think it's an important symbol here because in our particular office, which is the gender integration office, we are looking for equality and liberty for the women of Afghanistan," she said.
U.S. troops who spoke to Stars and Stripes said they were happy to be celebrating Independence Day in Afghanistan.
"It's an important holiday because we fight for it," said Army Cpl. Ruby Cruz, of the 191st Regional Support Group Forward from Fort Allen, Puerto Rico.
Cruz said she missed the celebrations back home, which are sometimes planned a month in advance. "But we have fun here, too," she said smiling, "so it's not too bad."
The Independence Day ceremony was to be followed by a barbeque dinner in the evening.
wellman.phillip@stripes.com Twitter: @pwwellman