US, Taliban agree in principle to reduction of violence in Afghanistan, Esper tells allies
by
JOHN VANDIVER
February 14, 2020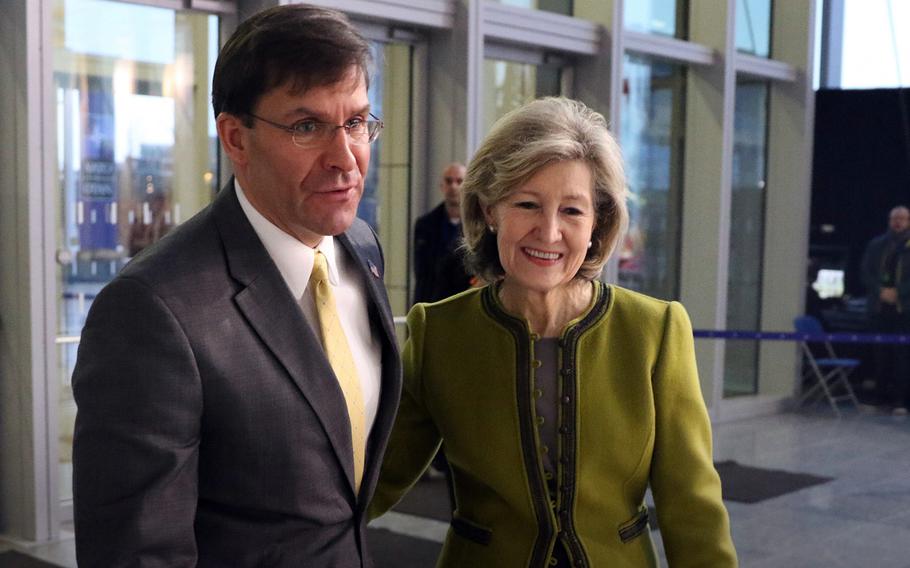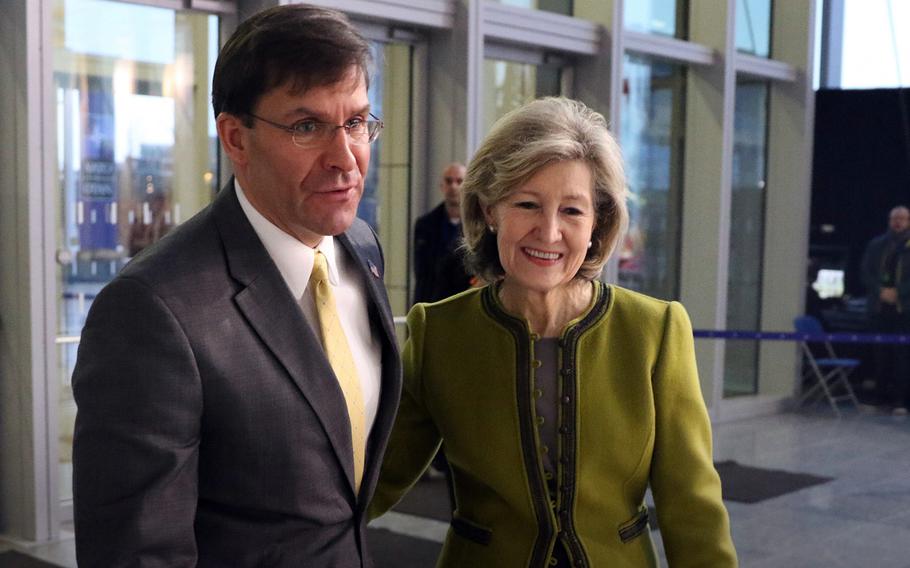 The U.S. and Taliban have agreed in principle to a "seven-day reduction in violence" in Afghanistan, which could lead to a peace deal to end 18 years of war in the country, Defense Secretary Mark Esper said Thursday at the end of a meeting of NATO defense ministers in Brussels.
Seven days would be "sufficient" to test whether the Taliban was serious about moving toward a peace deal, Esper said.
"But in all things, our approach to this process will be conditions-based," Esper said. "Let me say it again: conditions-based. So it will be a continual evaluative process as we go forward, if we go forward."
Esper declined to comment on whether the U.S. would cease counterterrorism operations during any period of reduced violence, saying talks were ongoing.
NATO Secretary General Jens Stoltenberg said allies supported U.S. efforts to negotiate a peace deal with the Taliban.
"We welcome any steps that can lead to the reduction of violence, (but) the Taliban have to show a real will and a real ability to deliver a reduction of violence on the ground," Stoltenberg said.
American and Taliban negotiators have also laid the foundations for a political agreement in Afghanistan, Esper said.
"Progress has been made on this front and we'll have more to report on that soon, I hope," he said.
During the two-day meeting of NATO defense ministers, in addition to consulting with allies about the potential pause in fighting in Afghanistan, Esper got commitments from them to contribute more troops to NATO's effort in Iraq.
Esper has called on NATO to do more in Iraq so that the U.S. can reduce some of its roughly 5,000 troops there and refocus them on other missions. Allied defense ministers agreed "in principle" to enhance the NATO mission in Iraq. Neither they nor Esper said which countries would be adding forces to an alliance training mission in the country.
Allies also considered ways that NATO can do more in the broader Middle East and North Africa, which has been a priority for U.S. President Donald Trump.
vandiver.john@stripes.com Twitter: @john_vandiver