US suspends training mission in Iraq, heightens security at bases
by
Chad Garland
January 4, 2020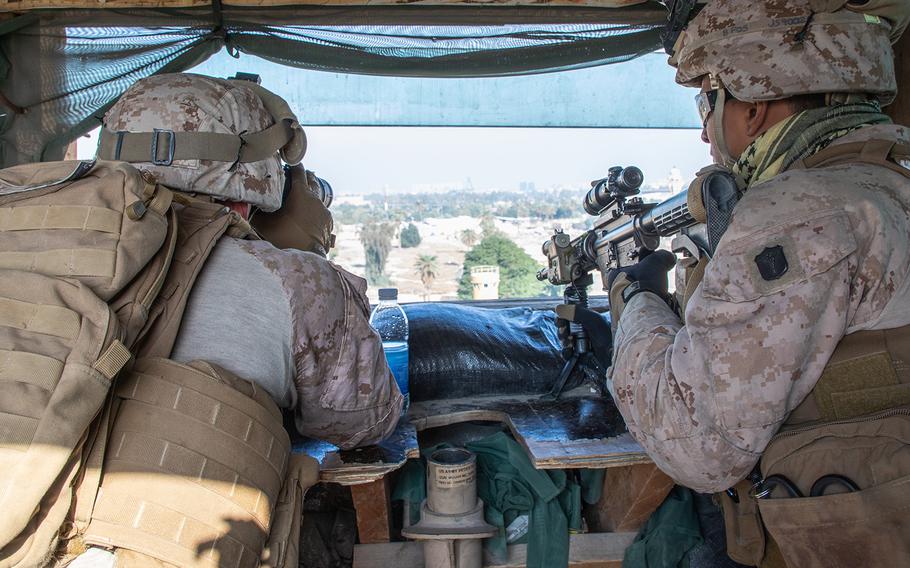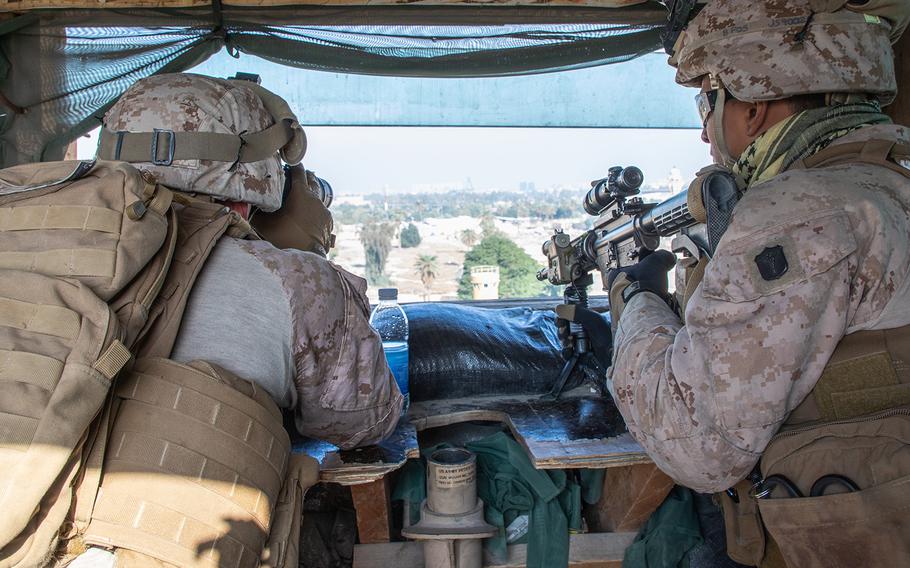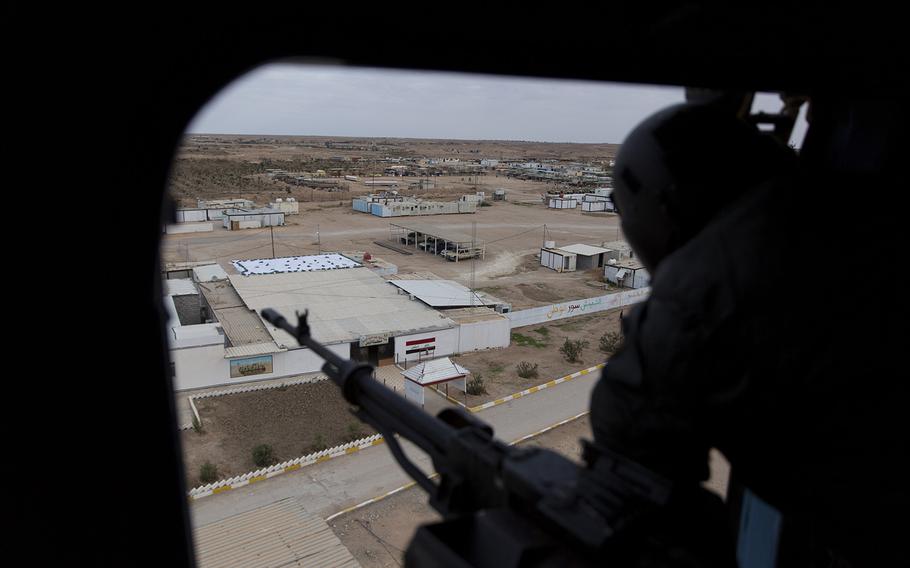 The U.S.-led coalition in Iraq has suspended training with government security forces and bolstered security at bases in the wake of a deadly strike that killed Iran's Gen. Qassem Soleimani and Iraqi militia leaders, a military official said Saturday.
"Our command places protection of U.S. forces, as well as our allies and security partners in the coalition as the top priority," a coalition military official said on condition of anonymity. "We remain vigilant and resolute."
Some 5,000 American troops are deployed to Iraq to help its forces battle the Islamic State group. More than 3,000 U.S. civilian contractors also were taking part in the mission in Iraq and Syria, the latest U.S. Central Command figures from October show.
The U.S.-led coalition also includes a few thousand troops from NATO allies and others working to build up the Iraqi forces.
"NATO's mission is continuing, but training activities are currently suspended," acting NATO spokesman Dylan White said in a statement Saturday.
The alliance is closely monitoring the situation, White said, and is in regular contact with U.S. officials.
The increased defensive measures come as The Associated Press reported that thousands of mourners chanting "America is the Great Satan" marched in a funeral procession through Baghdad on Saturday for Soleimani, commander of Iran's elite Quds Force, and Iran-backed Iraqi militia fighters killed in a U.S. airstrike early Friday.
The second U.S. attack on Iran-linked groups in a week, the drone strike has ratcheted up tensions in the country. It could provoke a retaliatory move by Tehran or its proxies, some of whom had swarmed the U.S. Embassy in Baghdad on Tuesday following a funeral procession for victims of the earlier strike.
A contingent of about 100 Marines were quickly called in to help defend the diplomatic facility, and Defense Secretary Mark Esper subsequently ordered about 3,500 soldiers from the 82nd Airborne Division to Kuwait in response to increasing threats.
That's on top of some 14,000 sent since May, after U.S. officials began blaming Tehran or its proxies for a series of attacks in the Middle East.
In recent days, the Army has put elements of the 173rd Airborne Brigade on alert in Vicenza, Italy, unnamed defense officials told ABC News and other media outlets.
The unit was "monitoring the situation carefully," said brigade spokesman Maj. Chris Bradley, who did not confirm its alert status and declined to discuss future operations.
"As always, we stand ready and prepared to support any contingency should we be called upon," he said Friday.
Meanwhile, an exercise with Morocco including the 26th Marine Expeditionary Unit has been canceled, U.S. Africa Command said Saturday.
The contingent of 4,500 sailors and Marines aboard the USS Bataan is instead moving closer to the Middle East, an unnamed defense official told USNI News on Friday.
In justifying the strike on Soleimani, U.S. officials have said he was plotting imminent attacks on U.S. diplomats and troops, including possibly in Lebanonor Syria, where the Iranian general had reportedly visited before arriving in Baghdad.
Iran has become increasingly bellicose since President Donald Trump began a strategy of "maximum pressure" to try to convince its leaders into renegotiatingan international agreement, signed by former President Barack Obama, that was meant to halt the country's nuclear weapons development.
The Pentagon has blamed Iran proxy groups for rocket attacks on U.S.-occupied installations since May, which had wounded mostly Iraqis until Dec. 27, when a barrage of rockets at a coalition base in Kirkuk killed an American contractor and wounded four U.S. troops. The U.S. responded with airstrikes that killed about two dozen Shiite militia members.
Stars and Stripes reporters John Vandiver in Stuttgart, Germany, and Nancy Montgomery in Vicenza, Italy, contributed to this report.
garland.chad@stripes.com Twitter: @chadgarland