US suspends delivery of F-16 jets to Egypt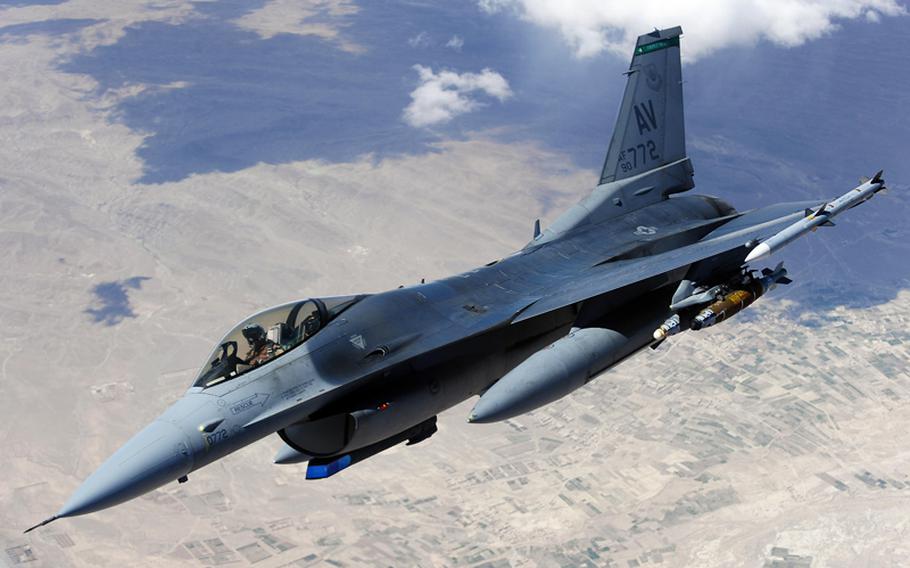 WASHINGTON — A planned U.S. delivery of four F-16 fighter jets to Egypt is on hold while the United States urges the military leaders who took control of the country early this month, ousting the democratically elected president, to quickly return to elected rule.
Defense Secretary Chuck Hagel called the chief of Egypt's armed forces, Gen. Abdel Fattah el-Sissi, early Wednesday to inform him of President Barack Obama's decision to indefinitely delay the delivery, Pentagon press secretary George Little said.
"Given the current situation in Egypt, we do not believe it is appropriate to move forward at this time with the delivery of F-16s," Little said.
Little would not discuss whether Hagel had delivered conditions for resumption of the delivery during the call, but said the two had discussed el-Sissi's call for mass demonstrations later this week in support of the current military-backed government.
The military in early July unseated Egyptian president Mohammed Morsi, riding a wave of popular discontent with Morsi's handling of the economy and for his placement of allies in the Muslim Brotherhood, an Islamist movement, in dominant positions of power.
The Obama administration has been wrestling with whether to officially label the military's action a "coup," which by law would require the suspension of U.S. aid. In the days following Morsi's ouster, the administration signaled it would allow the delivery of the fighter planes to proceed.
Now, however, the focus seems to be on pushing the military to quickly set up elections and get back to democratic rule.
"Moving forward, everything that we do and say will continue to be focused on hastening Egypt's return to a democratically elected government as soon as possible," Little said.
No decision has been made on a subsequent delivery of F-16s likely to take place in January, Little added. But the joint U.S.-Egypt training exercise known as Operation Bright Star will take place later this year as planned.
Little said the United States is not signaling a decision to make major changes in its assistance to Egypt or an end to U.S. aid – which amounts to some $1.5 billion a year.
"We remain committed to the U.S.-Egypt defense relationship, as it remains a foundation of our broader strategic partnership with Egypt and serves as a pillar for regional stability," he said.
carroll.chris@stripes.com Twitter: @ChrisCarroll_