US soldier killed in operation battling ISIS in Afghanistan
by
Chad Garland
April 8, 2017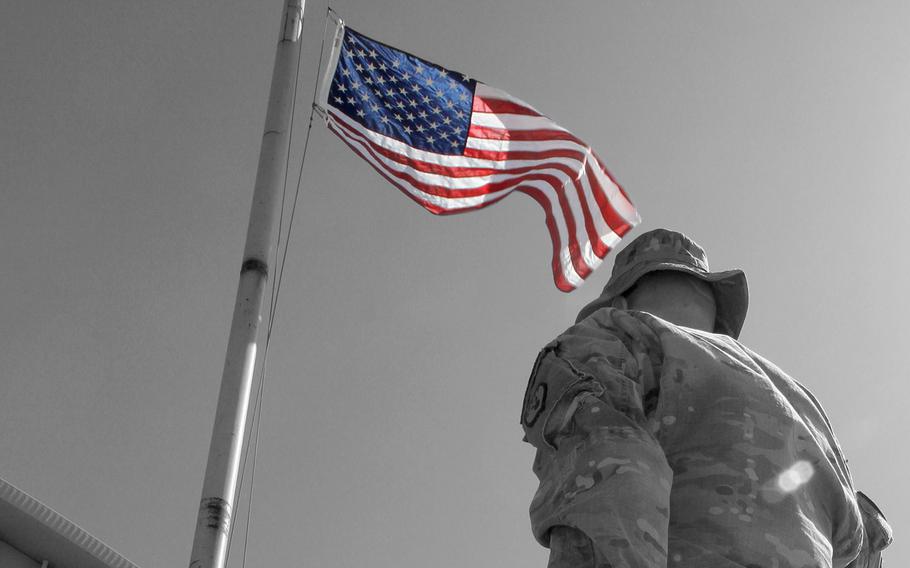 An American soldier supporting the U.S. counterterrorism mission in Afghanistan known as Operation Freedom's Sentinel was killed in action in the eastern part of the country late Saturday.
The Special Forces commando was killed while conducting operations against the Islamic State's offshoot in Nangarhar province, U.S. Forces-Afghanistan said in a statement.
"On behalf of all of U.S. Forces — Afghanistan, I offer our deepest condolences to the family and friends of our fallen comrade," Gen. John Nicholson, the top U.S. commander in Afghanistan, said in the statement. "We will always remember our fallen comrades and commit ourselves to deliver on their sacrifice."
Eliminating ISIS in Afghanistan is USFOR-A's "primary focus" this year, according to spokesman Bill Slavin, who spoke to Stars and Stripes last month.
American troops have been assisting Afghan forces battling the regional branch of the group known as Islamic State-Khorasan Province since early last year, when the U.S. designated the group a foreign terrorist organization.
Last month, the jihadis claimed responsibility for a roadside bomb blast that wounded three U.S. soldiers in Nangarhar, where the group has established a foothold, mainly in the Achin district.
Since 2016, at least 12 of the group's leaders have been killed and the overall number of fighters has been reduced from more than 2,000 to approximately 700, according to USFOR-A.
Despite their losses, ISIS loyalists have claimed responsibility for high-profile attacks throughout the country, including the storming of Afghanistan's largest military hospital in Kabul, which killed dozens last month.
The soldier killed Saturday has not been identified. It is the first U.S. combat fatality in Afghanistan this year.
Sgt. 1st Class Robert R. Boniface, 34, of San Luis Obispo, Calif., died March 19, in Logar province from a noncombat incident.
Ten U.S. servicemembers were killed in hostile situations in Afghanistan in 2016, according to the website icasualties.org, which tracks those numbers. The last three died as the result of a suicide bomb attack during a Veterans Day 5K run at Bagram Air Field in November. Two American civilian contractors were also killed in the blast, which the Taliban claimed.
Twitter: @chadgarland