US servicemember is killed during engagement with enemy in Afghanistan
by
Corey Dickstein
January 22, 2019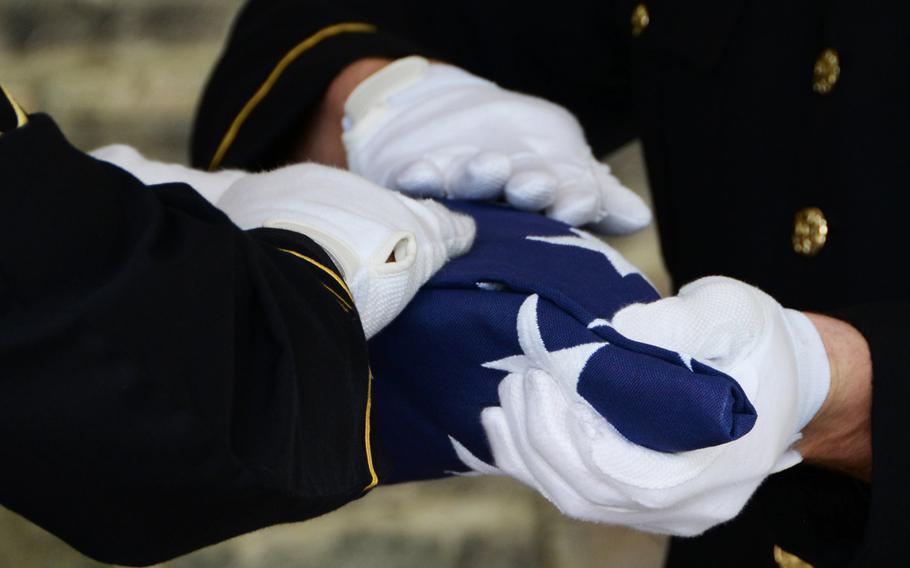 WASHINGTON – A U.S. servicemember was killed Tuesday in Afghanistan during an engagement with enemy forces, marking the second American killed in action there in 2019, military officials said.
The servicemember was killed by small-arms fire during an operation in Urozgan province, in central Afghanistan just north Kandahar, according to a defense official. The servicemember's death was announced in a brief statement released early Tuesday afternoon by Army Col. Dave Butler, the top American spokesman in Afghanistan.
The incident was under investigation, Butler said. Military officials declined to provide additional details about the incident, including which enemy was responsible for the servicemember's death or what the nature of the operation was.
The fallen servicemembers' name was being withheld Tuesday for 24 hours to allow for the next-of-kin notification to be completed, according to Defense Department policy, Butler said in the statement.
The death comes just days after the Army announced Sgt. Cameron A. Meddock died Thursday in Germany from wounds suffered by enemy fire in Afghanistan on Jan. 13. Meddock, 26, was mortally wounded in the Jawad district of Badghis province and died at Landstuhl Regional Medical Center.
An Army Ranger from Spearman, Texas, Meddock was a member of the elite 2nd Battalion, 75th Ranger Regiment at Joint Base Lewis-McChord, Wash. He was serving his second deployment to Afghanistan, according to the Army.
The U.S. war in Afghanistan is now in its 18th year. Some 14,000 American troops are deployed there and are charged with counterterrorism operations against al-Qaida and Islamic State fighters and with training and advising Afghan security forces in their fight with the Taliban insurgency.
President Donald Trump has been weighing a removal of as many as half of the American personnel in Afghanistan, but a final decision has not been made, Pentagon officials have said.
dickstein.corey@stripes.com Twitter: @CDicksteinDC