US plans to send 150 troops into northern Syria, report says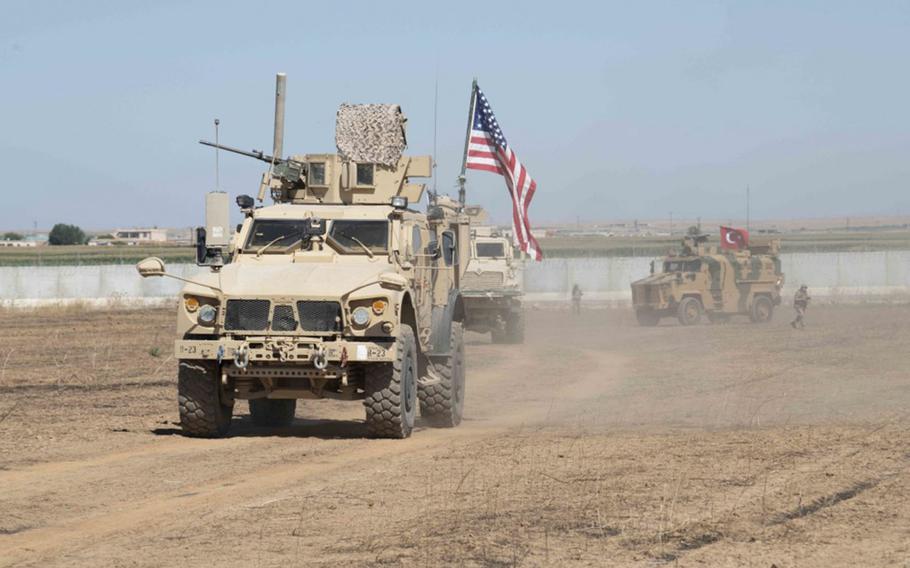 The U.S. military is planning to deploy 150 troops to northeastern Syria to join ground patrols with Turkish forces, possibly marking a slight increase in the number of American forces in the country, the New York Times reported.
The decision, while not finalized, appears at odds with an order from President Donald Trump made in December that called for a gradual withdrawal of troops from Syria.
The looming deployment comes amid efforts to improve relations with Turkey, which has long complained about U.S. support of Kurdish fighters that Ankara considers terrorists. The Times, citing unnamed U.S. officials, said final approval for the new deployment depends on the success of the initial joint ground patrols that are now underway.
It remains unclear whether the deployment of 150 more troops will be offset by drawdowns in other parts of Syria, where nearly 1,000 U.S. troops remain.
Washington and Ankara have been at odds for years over how to approach the conflict in Syria. In the battle against the Islamic State group, the U.S. relied heavily on Kurdish fighters to push militants out of their strongholds. Turkey, however, regards the Kurdish forces as terrorists and has threatened to invade northern Syria to push Kurdish elements away from Turkey's border.
In an effort to address Ankara's concerns, the U.S. military recently began joint ground patrols with Turkish forces along a buffer zone in northern Syria. Differences, however, remain on how large the buffer zone should be.