US Navy, coalition partners complete major Mideast maritime exercise
by
Chris Church
May 23, 2017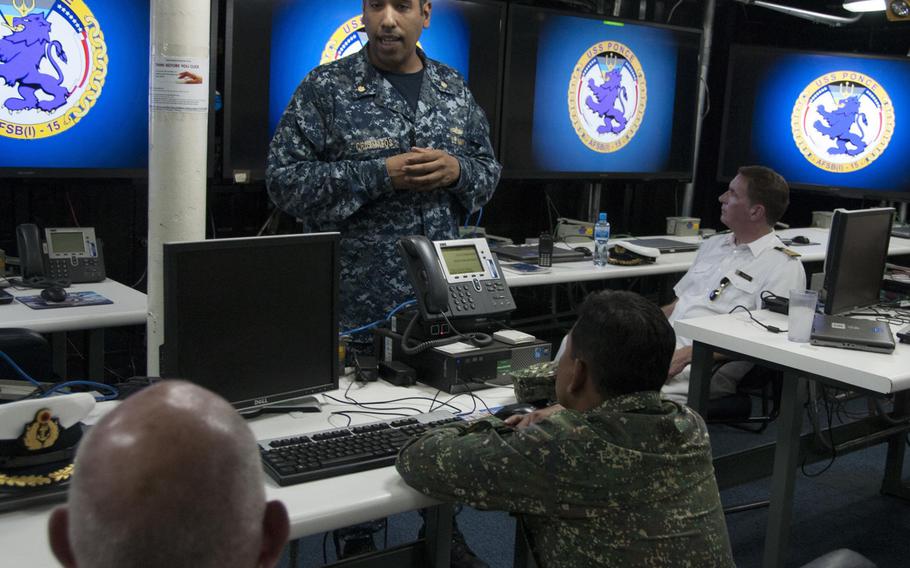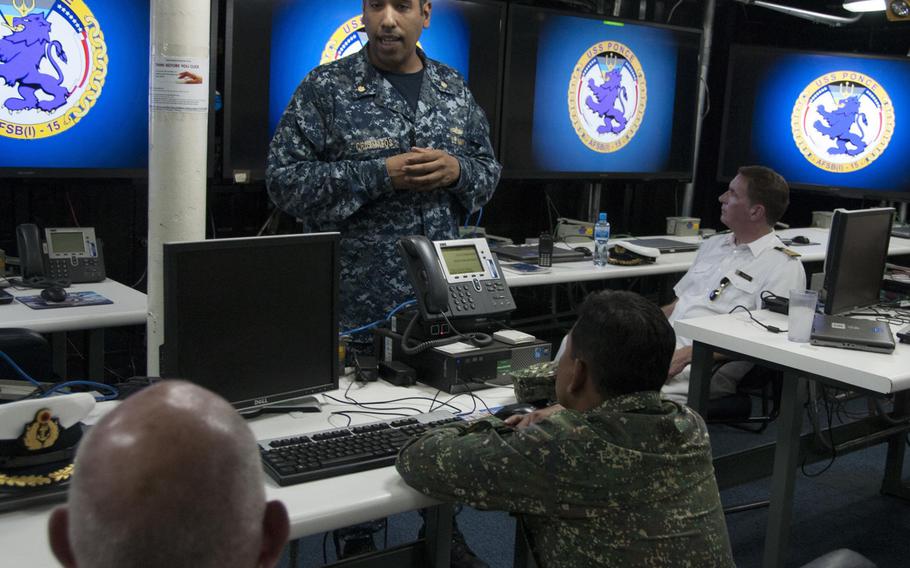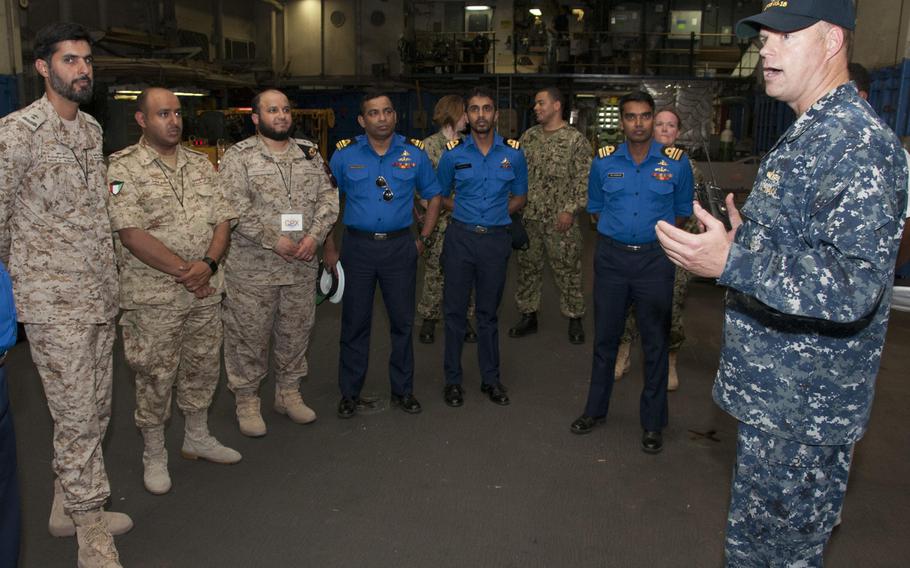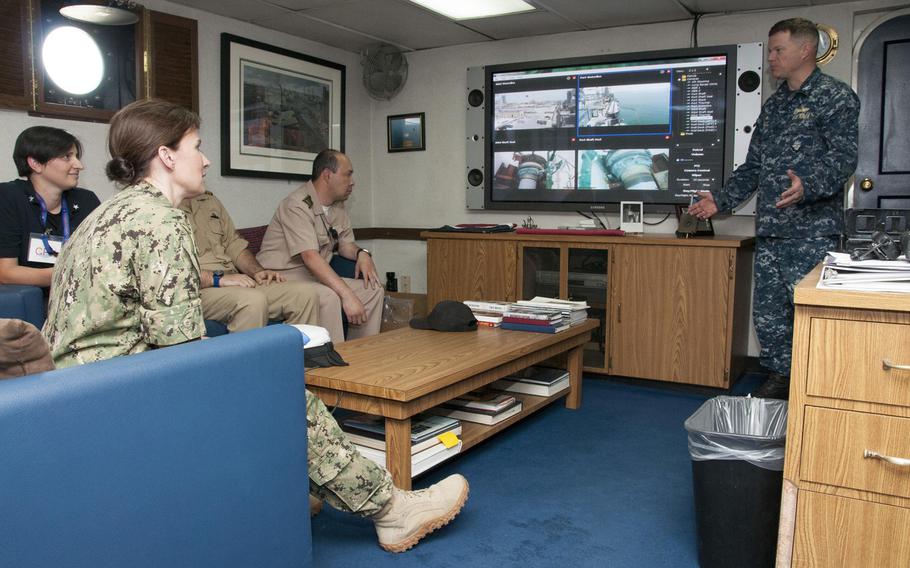 MANAMA, Bahrain — U.S. Naval Forces Central Command has completed the 2017 International Maritime Exercise, which included simulations of threat scenarios that have occurred in the 5th Fleet area of operations, NAVCENT said Monday.
More than 20 partner nations participated in the exercise, which began May 2 and ended Thursday.
"Having a significant number of international partners working alongside the civilian shipping industry builds a critical understanding to enhance security and cooperation in the region," said Royal Canadian Navy Lt. Cmdr. Ralph Underhill, the exercise's lead planner. "We tried to ensure [the exercise] trained against situations that are entirely possible in the region."
Those situations included a simulated missile attack, mine threats, a mine strike on a naval vessel and a fast-attack craft threat.
The 5th Fleet operates in a region that encompasses about 2.5 million square miles of water, with critical chokepoints at the Strait of Hormuz, the Suez Canal and the Strait of Bab al Mandeb. About 20 percent of the world's oil supply transits through the Strait of Hormuz.
In January, Iranian-backed Houthi rebels attacked a Saudi frigate in the Red Sea with an unmanned craft filled with explosives. Last year, the Houthis targeted U.S. warships after using missiles to attack a United Arab Emirates ship. The U.S. Navy also saw an increased number of "unprofessional" and "unsafe" interactions by Iranian vessels in 2016.
church.chris@stripes.com Twitter: @CChurchStripes