US-led coalition airstrike kills 18 allied fighters in Syria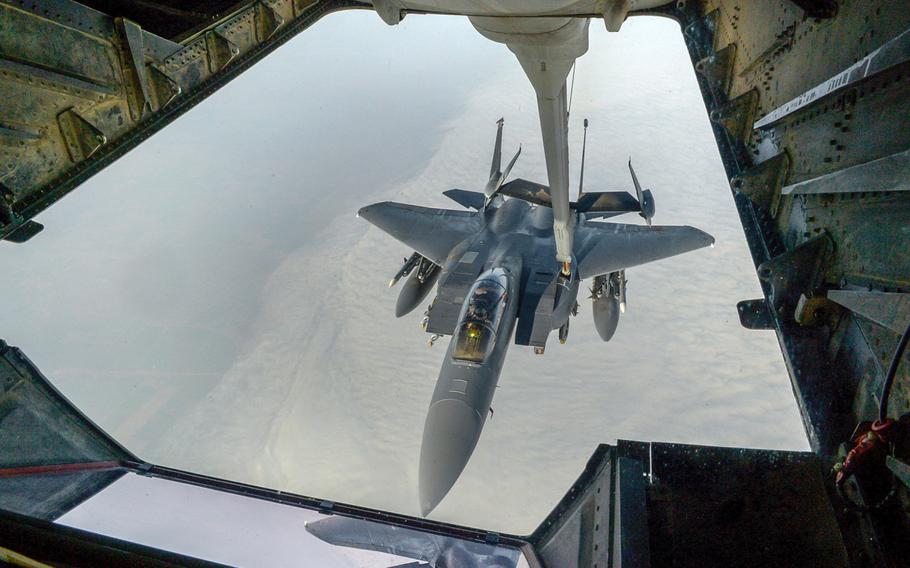 WASHINGTON – A U.S.-led coalition airstrike earlier this week accidentally killed 18 allied fighters battling the Islamic State in northern Syria, U.S. Central Command said Thursday.
Coalition aircraft were given the wrong coordinates by partner forces, the predominantly-Kurdish Syrian Democratic Forces, for a strike intended to target ISIS militants south of Tabqa, a town on Lake Assad about 30 miles west of Raqqa, Central Command said.
The strike, launched Tuesday, hit Syrian Democratic Forces instead. Several nations have lent their air power to the U.S.-led coalition to defeat ISIS. It was not clear Thursday which air force was behind the strike.
In a daily summary of airstrikes, Central Command initially reported the strikes hit "three Islamic State tactical units, destroyed two fighting positions, two vehicles and a heavy weapons system."
Tabqa is located near a strategic dam that Syrian Democratic Forces are fighting to retake from ISIS. Last month, U.S. helicopters inserted U.S. advisers, Syrian Arab and Kurdish forces to help clear the area of ISIS fighters.
The Syrian Democratic Forces also announced the launch of a fourth phase of their campaign to capture Raqqa, a Euphrates River city that is home to 300,000 people and the de facto capital for ISIS in Syria.
Controlling the Tabqa dam is part of the strategy of coalition and Syrian forces to isolate Raqqa before they begin a major assault to recapture the city from the terrorist group.
The Syrian Democratic Forces, with U.S.-led air and ground support, has surrounded Tabqa. They said they are also working to clear ISIS militants out of Jalab Valley, north of Raqqa. Their closest position to Raqqa is less than 5 miles northeast of the city. But the countryside south of Raqqa is still under ISIS control. It is unclear how many stages are planned for the campaign.
Army Col. Joseph Scrocca, a spokesman for Operation Inherent Resolve, said U.S. forces will investigate the misdirected airstrike. He said forces on the ground "will do an assessment on the circumstances surrounding the incident to determine what went wrong and how to prevent this from happening again in the future."
"The coalition's deepest condolences go out to the members of the SDF and their families," according to a Central Command news release. "The coalition is in close contact with our [Syrian Democratic Forces] partners who have expressed a strong desire to remain focused on the fight against ISIS despite this tragic incident."
The Syrian Democratic Forces-linked Hawar News Agency reported the group was holding funerals for 17 of its fighters in the border town of Tal al-Abyad, though it did not link them to the strike. An activist-run group, Raqqa is Being Slaughtered Silently, said three days of mourning have been declared for the town. The Britain-based Syrian Observatory for Human Rights said 25 Syrian Democratic Forces fighters were killed in the last two days of battle.
The Associated Press contributed to this story.
copp.tara@stripes.com Twitter:@TaraCopp