US inspector general for Afghanistan says problems it identified aren't being addressed
by
J.P. Lawrence
April 16, 2020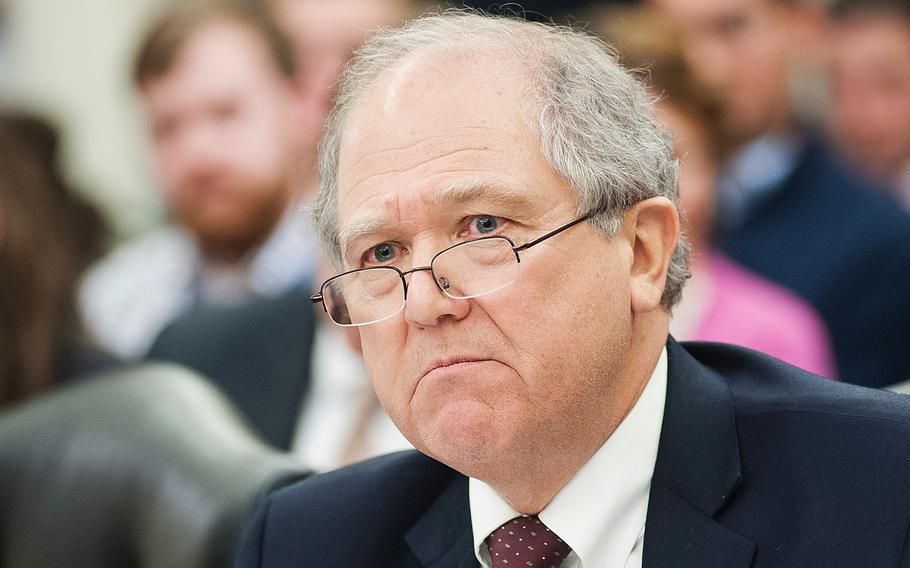 The Pentagon has followed less than half of recent recommendations made by the Special Inspector General for Afghanistan Reconstruction, a report by the watchdog group released Thursday said.
SIGAR has issued more than 200 recommendations since 2014 on how to improve oversight and prevent fraud, waste and abuse in Afghanistan, with the Pentagon implementing 84 of them, the report said.
Some have languished for 20 months or more without being addressed, and others are so overdue that SIGAR has determined the Pentagon will never respond, the report said.
In one case, after finding that the Pentagon funded, trained and equipped Afghan military units linked to human rights violations and child sexual assault, SIGAR issued seven recommendations for how the military could avoid running afoul of the "Leahy Law," which bars assisting groups if credible evidence exists of gross human rights violations.
The Pentagon did take action but as of January hadn't fully addressed the recommendations, including one requiring contractors to report human rights violations, the SIGAR report said.
The Defense Department thoroughly reviews SIGAR recommendations, officials said.
"In some cases, the Department does not concur or only partially concurs in SIGAR's prescribed solutions," said an April 7 DOD memo in response to the report. "In other cases, the Department takes action but does not always receive a response from SIGAR about whether the action taken was sufficient to close the recommendation."
Congress established SIGAR in 2008 to audit government projects, such as the Pentagon's efforts to develop the Afghan military.
Federal law gives agencies like DOD one year after an audit to either submit a plan on how they're making fixes identified by an IG or state that they don't plan to do so.
From 2009 to 2014, the Pentagon implemented more than 75% of SIGAR's recommendations, an earlier report said. Less than 40% have been adopted since 2014, the latest SIGAR report said.
The Pentagon recently addressed 10 of its pending recommendations since SIGAR highlighted the disconnect, defense officials said in their response to the report.
The Pentagon concurred with the latest report's recommendations calling for a top-level audit official to ensure timely responses to recommendations, and a new system that documents progress.
Military staff come and go from Afghanistan so frequently that people might not be familiar with what issues they need to address, defense officials said in the SIGAR report.
Institutional inertia and an unwillingness to challenge allies and contractors may also be a factor in how the military reacts to some recommendations, said Andrew Watkins, a senior Afghanistan analyst at International Crisis Group, a nonprofit think tank based in Brussels.
"For the Pentagon to follow a recommendation that a certain contractor be pressured to correct a payment scheme or address some oversight would essentially invite potential scandal, which the Pentagon is institutionally averse to," Watkins said.
lawrence.jp@stripes.com Twitter: @jplawrence3