US ends Afghanistan-Pakistan Hands military adviser program
by
J.P. Lawrence
October 1, 2020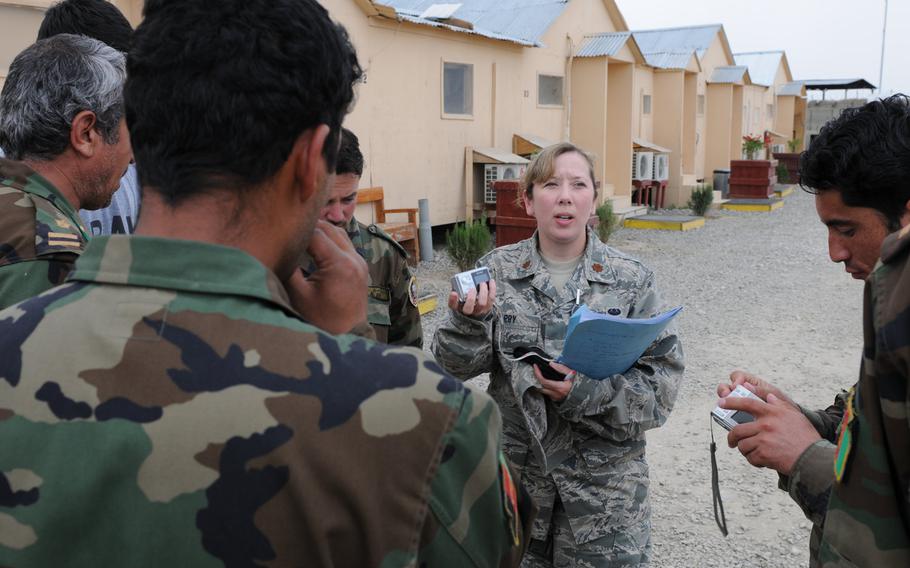 KABUL, Afghanistan — A military program that gave troops advising and language training in an effort to develop cultural experts in Central Asia shut down Wednesday, the Pentagon said.
The Afghanistan-Pakistan Hands program closed after more than a decade of training advisers in languages such as Dari, Pashto or Urdu, said Richard Osial, spokesman for the chairman of the Joint Chiefs of Staff.
The last "AfPak Hands" have left Afghanistan and Pakistan, Osial said in an email this week. The decision to sunset the program Sept. 30 had been approved last year under Gen. Joseph Dunford Jr., former chairman of the Joint Chiefs of Staff.
The military is attempting to provide AfPak Hand personnel with a "posting of choice" within their service after leaving the program, Osial said, adding that there is no effort to move personnel to the State Department or any other agency.
The AfPak Hands program trained about 1,000 troops from different services to be advisers on four-year commitments, with overseas rotations aimed at bolstering counterinsurgency efforts.
Two U.S. Air Force officers gave their lives while serving in the program. Lt. Col. Frank Bryant was killed in a mass shooting at Kabul's airport by an Afghan pilot in 2011; Lt. Col. Darin Loftis was shot in the back and killed by a radicalized Afghan government worker in 2012.
Some who joined the AfPak program said they believed troops speaking local languages and more closely advising partners could help turn the tide in the war.
At its inception, the initiative reflected "the notion that peace in Central Asia will not likely be achieved down the barrel of a gun, but rather through the lens of understanding," said retired Adm. James Stavridis, who oversaw operations in Afghanistan as NATO's supreme allied commander from 2009 to 2013.
But Hands found their careers stunted by their participation as they missed chances at reaching critical promotion milestones during their four years in the program, the Special Inspector General for Afghanistan Reconstruction said last year.
Other AfPak Hands told Stars and Stripes that while they were motivated to advise their local partners, they often served under officers who distrusted them or doubted their uncommon mission.
"The institutional bureaucracy of the military promotion system does not support the survival of programs like the (AfPak) Hands," retired Navy Capt. James Muir said last year. Muir oversaw the in-country office from 2010 to 2012 that managed the program in Afghanistan.
The end of the program comes as the U.S. looks to end its war in Afghanistan, which next week will enter its 20th year.
U.S. troop levels in Afghanistan dropped from around 13,000 to below 9,000 service members following a February deal with the Taliban. Pentagon officials expect troop strength to fall to between 4,000 and 5,000 by the end of November, according to congressional testimony last month.
lawrence.jp@stripes.com Twitter: @jplawrence3