US airstrike killed 15 civilians in Afghanistan, human rights group says
by
J.P. Lawrence
January 21, 2020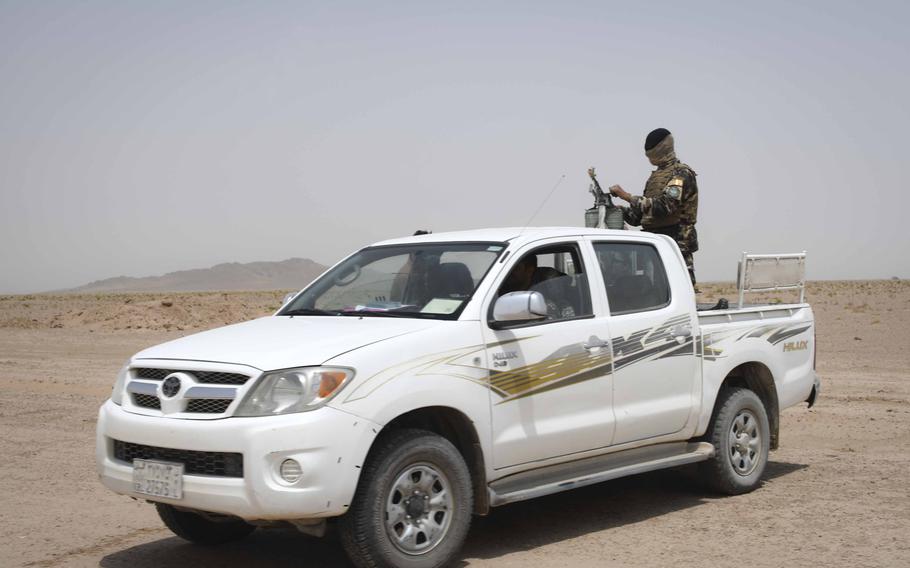 KABUL, Afghanistan — A U.S. drone strike in western Afghanistan earlier this month killed 15 civilians, including three women and three children, Afghanistan's Independent Human Rights Commission said in a report released Tuesday.
The incident was "a clear violation of human rights," the commission said in a statement.
"The commission has repeatedly called on domestic and foreign forces to be more careful in conducting military operations so that civilians are not harmed," the group said.
A spokesman for U.S. and NATO forces in Afghanistan confirmed an American aircraft conducted the strike but said further questions should be directed to the Afghan Defense Ministry.
The ministry did not respond Tuesday when contacted by phone but said earlier this month that an investigation to determine if any civilians were killed in the airstrike was ongoing.
The strike on Jan. 8 killed Mullah Raaz Mohammad Nangyalai, a regional commander of the Rasoul Group, an insurgent faction that split from the mainline Taliban in 2015.
The Rasoul group has operated with the tacit support of the Afghan government and has often battled the Taliban in Herat. But clashes between the two groups have not been as frequent or heavy as in previous years, a source within the group has said.
U.S. air support was called in by Afghan government forces after an attempt to arrest one of Nangyalai's deputies triggered intense fighting with the militants, said Mullah Abdurahman Niazai, a former spokesman for the Rasoul group.
An official in Herat said the killing of Nangyalai may have weakened locals' support for the government in Kabul.
"He (Mullah Nangyalai) was a Taliban member at one time but he supported the security forces," Kamran Alizaee, head of Herat's provincial council, told Tolo News after the attack.
lawrence.jp@stripes.com Twitter: @jplawrence3