Up to 116 civilians killed by US strikes outside official war zones
by
Tara Copp
July 1, 2016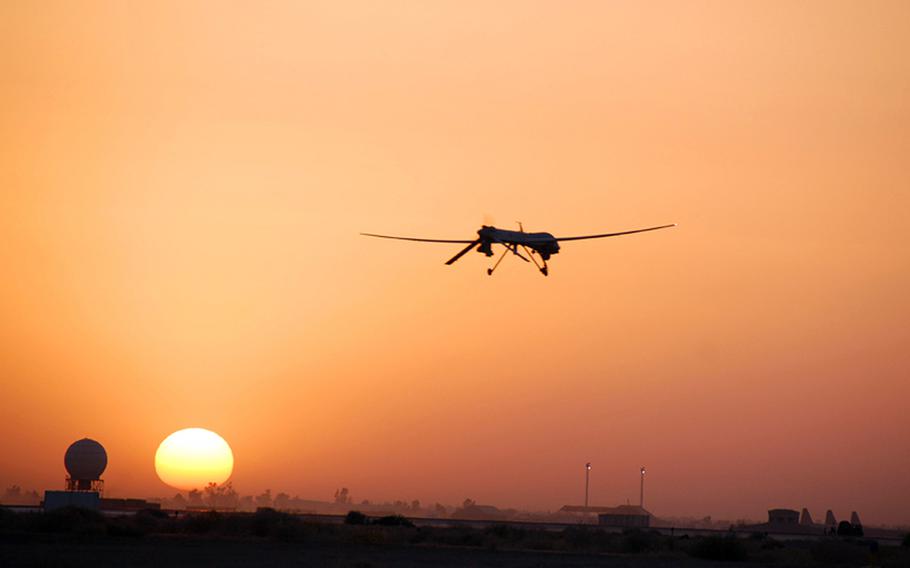 WASHINGTON — The United States has killed between 64 and 116 civilians in drone strikes outside of Iraq, Syria and Afghanistan since President Barack Obama took office, the White House said Friday.
The statistics were released as part of a broader effort by the White House to outline its policy for conducting drone strikes against suspected terrorists overseas. The White House policy directs the steps U.S. government agencies, such as the CIA, take when conducting a drone strike against targets "outside of areas of hostile activities," meaning countries where the United States does not have active military operations, such as Somalia, Yemen and Libya.
In the report issued Friday, the White House said U.S. government agencies had conducted 473 drone strikes since Obama took office, and those strikes killed between 2,372 to 2,581 combatants, not including the civilian deaths.
While the release adds some transparency to the administration's drone wars, it is not comprehensive. The policy does not apply to the Defense Department's operations in Iraq, Syria or Afghanistan. But airstrike numbers in those countries are also not completely clear.
For example, U.S. Central Command reported in May that the DOD's airstrikes in Iraq and Syria had killed 41 civilians since beginning Operation Inherent Resolve in August 2014. But the 41 deaths don't include Afghanistan, where at least 42 civilians, including doctors and patients, were killed in an Air Force C-130 gunship airstrike on the facility in October 2015.
Additional counts of civilian deaths from airstrikes in Afghanistan were not immediately available, a Pentagon spokesperson said. An inquiry to U.S. Forces-Afghanistan was not immediately returned Friday afternoon.
In releasing the report, the Obama administration acknowledged the lack of a clear answer on how many civilians have died as a result of its drone strikes.
"We recognize that U.S. counterterrorism strikes have killed non-combatants, a reality that exists in all conflicts," the White House said in a news release accompanying the statistics. "The U.S. government also acknowledges that there are differences between U.S. government assessments and reporting from non-governmental organizations on non-combatant deaths resulting from U.S. operations. "
Reprieve, a non-profit human rights organization, put out a statement in advance of the report that questioned the new numbers.
"What little the Obama administration has previously said on the record about the drone program has been shown by the facts on the ground, and even the U.S. government's own internal documents, to be false," Reprieve said in a statement, citing work of other human rights organizations that estimate as many as 1,138 civilians across Pakistan, Yemen and Somalia have also been killed.
"More importantly, it has to be asked what bare numbers will mean if they omit even basic details such as the names of those killed and the areas, even the countries, they live in," the organization said.
Stars and Stripes reporter Corey Dickstein contributed to this story.copp.tara@stripes.com Twitter:@TaraCopp