U.S. official: Iraqi who killed two U.S. soldiers was on suicide mission
by
Teri Weaver
September 27, 2010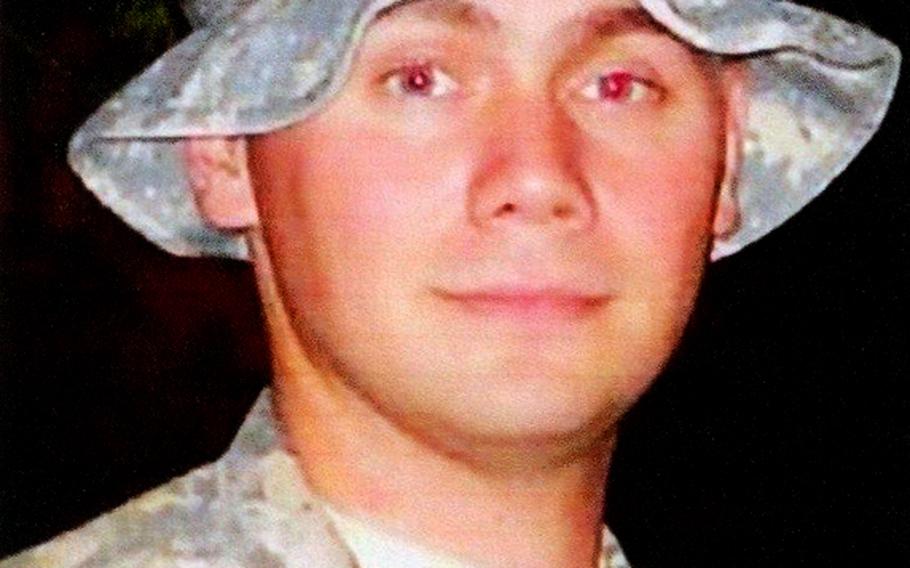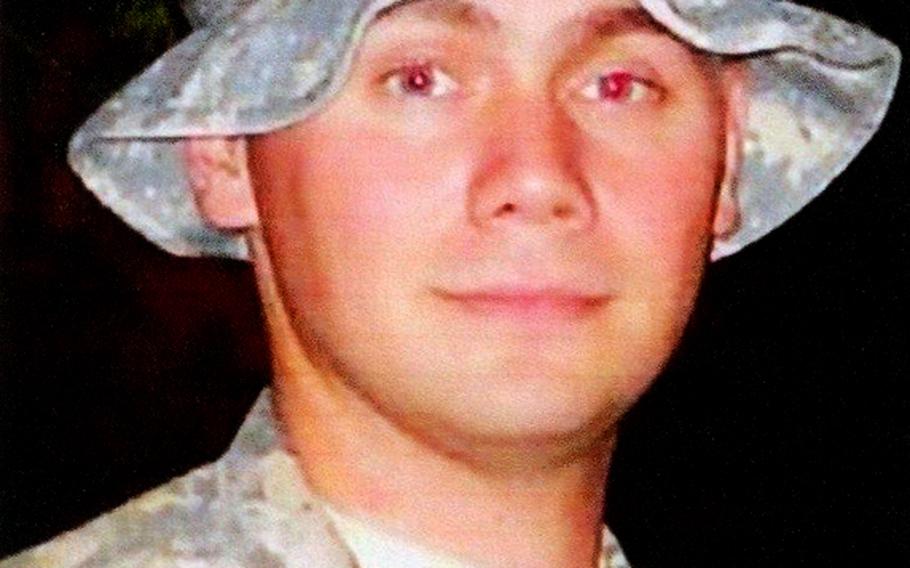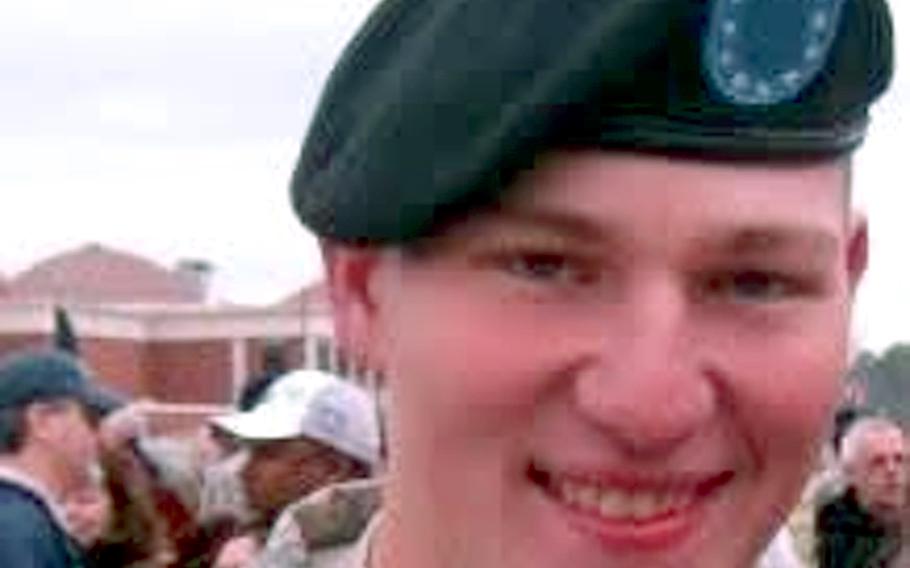 FORWARD OPERATING BASE SPEICHER, Iraq — The Iraqi soldier who killed two U.S. soldiers and injured nine more Sept. 7 was on a suicide mission on behalf of organized terrorists, according to U.S. military officials.
The Iraqi, a member of the 4th Iraqi Army Division's commando battalion at a small post in the country's north, had returned from leave a few hours before the shooting, according to Lt. Col. Donald Brown, commander of the 1st Battalion, 27th Infantry Regiment, 2nd Stryker Brigade Combat Team, 25th Infantry Division, whose soldiers were attacked.
The U.S. military would soon discover that Soran Rahman Saleh Wali lived in Tuz, near the commando battalion base in Salah ad Din province. He had begun attending a mosque suspected of being sympathetic to insurgent ideologies, Brown said.
That afternoon, Soran used his Iraqi uniform and access to U.S. troops as a deadly weapon, a chilling reminder for the fewer than 50,000 troops remaining in Iraq that combat might be over, but danger is always present.
"This threat has always been something that everyone's been very concerned about since we've been here," said Brown, whose unit deployed from Hawaii in midsummer.
U.S. military leaders have spent years advising Iraqi officers, sitting through hours of tea and cigarettes while trying to show Iraqi colonels and generals how to execute missions or solve supply problems. Enlisted troops from both countries have worked together on operations and in classrooms on basic tactics.
Today, under the advise-and-assist mission of Operation New Dawn, the allies are physically closer than they've ever been. Young men from both countries work, eat and sleep together for days at a time.
For troops such as those with 2nd Platoon, Company B, who were attacked in the shooting, it means yet another murky front line. Two of their guys — Sgt. Phillip Jenkins, 26, of Decatur, Ind., and Pvt. James McClamrock, 22, of Huntersville, N.C. — were the first to die in the newly renamed conflict. They were posthumously promoted to staff sergeant and private first class, respectively.
Iraqi forces, Brown stressed, are allies. No operations, meetings or plans between his unit and Iraqi troops were canceled or postponed in the wake of the shootings.
"As tragic as an event as this is, and the manner in which it was perpetrated, it can't be allowed to drive a wedge between coalition forces and Iraqi security forces," said Brown, the only battalion member allowed to talk about the shootings as the investigation continues.
But the threat from terrorists in Iraqi uniforms remains, he acknowledged. His soldiers are now under orders to have a bullet in the chamber when around Iraqi troops.
"If one of those guys for whatever reason has become complicit with al-Qaida or Ansar Al-Sunna, and decides to provoke a suicide attack, it can happen just like that," said Brown, snapping his fingers and mentioning the two terrorist groups suspected to have recruited Soran.
Resting for the mission
For Company B's 2nd Platoon, Sept. 7 was the second day in a three-day mission to Tuz, more than 60 miles from its home at Forward Operating Base Speicher. The soldiers went to help Iraqi commandos with nighttime searches for suspected terrorists. That morning, company commander Capt. Christopher DeFiori met with local government officials.
The afternoon meant down time, waiting for the mission to begin. The platoon gathered in the shade in and under their Strykers, which were tucked against a concrete wall on the football-field-size base to provide separation from the commando quarters. While most rested, a few watched nearby buildings for snipers, Brown said.
At about 3:30 p.m., Soran approached and opened fire with his AK-47 just four to five feet from the U.S. soldiers, shooting between and under the trucks. He dashed around the perimeter and made his way into the trucks' inner circle, blasting again at near point-blank range, Brown said.
Within seconds, Brown said, Soran was killed by two members of the platoon. Eleven U.S. soldiers were hit, about one-third of the platoon.
A wave of armed Iraqi soldiers ran to the scene. Some from the U.S. platoon blocked their way, warning their allies to come no further. Others began treatment and triage of the wounded. Commando leaders were allowed to assess the scene, then told to stay back.
Despite the intensity of the moment, no one else was hurt.
"Those soldiers displayed an incredible amount of discipline and restraint and bravery not, quite frankly, killing anyone else in that compound," Brown said of his men.
The platoon rushed their wounded to an airfield less than 10 miles away and three waves of medevac helicopters arrived. Brown and other unit leaders flew to another Iraqi army base nearby, and waited for two more platoons of Strykers to join them before going back to confront the commandos.
"I didn't anticipate more contact, but we also didn't know for sure," he said.
At about midnight, Brown, DeFiori and the entire convoy — including uninjured members from Company B — returned to the commandos. The U.S. side was riled up, Brown said. The commandos were apologetic, but guarded.
They worked through the early morning, finding out Soran's family had fled their home, that his brother had worked as one of the local mayor's security guards. The brother has since been arrested, Agence France Presse reported.
The two sides also dispelled early news reports, provided by local Iraqi leaders, that the incident began because of an argument over a sporting match.
Back to business
Since the shootings, three of the wounded soldiers have returned to duty, including one who was shot in the back. The other six have been moved to military hospitals close to their families in the States, Brown said. All are doing well, he added.
Earlier this month, hundreds paid respects to Jenkins at a memorial service held at his alma mater, Bellmont High School. McClamrock grew up a preacher's son, and his father delivered the eulogy. Both men were married. Jenkins had two children.
Since the shootings, Brown has received dozens of messages of condolences from Iraqi leaders throughout Salah ad Din.
Maj. Gen. Tony Cucolo, who commands U.S. Division-North, said the Iraqi generals he works with ordered their units to review rosters of soldiers under their commands to ensure similar events do not occur.
"The local folks were incredibly apologetic, profusely apologetic, about what happened," Cucolo said this week.
Company B — known among the Wolfhound battalion as Borzoi Company, named after a breed of wolf — returned to Tuz this week, to meet with local leaders and continue working on building Iraqi forces. They have yet to return to the commando battalion, Brown said.
"That is to be determined based on the actions of the commando battalion leadership" as the investigation moves forward, Brown said. "That organization and some of those key leaders bear a major responsibility for what happened out there and they owe me and they owe Borzoi Company some answers."
weavert@pstripes.osd.mil
---
---
---
---