Two US servicemembers killed in Afghanistan
by
J.P. Lawrence
March 22, 2019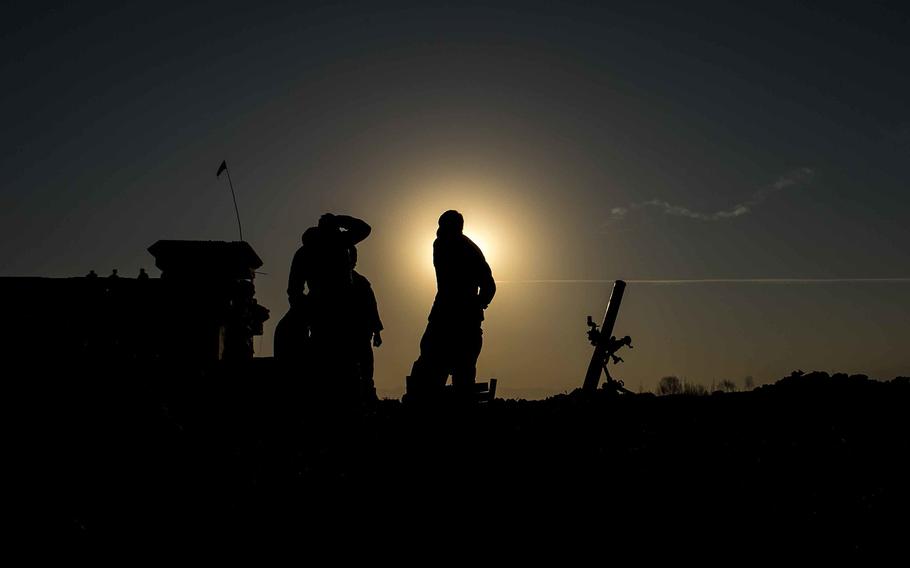 Two U.S. servicemembers were killed while conducting an operation in Afghanistan's Kunduz province on Friday, the U.S. military said.
The names of the deceased are being withheld until 24 hours after next of kin are notified, according to a statement from NATO'S Resolute Support mission.
The statement did not say where the operation was conducted, but a military official who declined to be named said it was in Kunduz province.
The Taliban claimed responsibility for killing as many as three Americans and nine Afghan commandos in overnight fighting in the capital of northern Kunduz province, the insurgents said in a statement online. Zabihullah Mujahid, a Taliban spokesman, said on Twitter that fighting was still underway Friday.
Despite recent rounds of peace talks between the U.S. and Taliban, the insurgent group has continued to carry out attacks throughout the country.
The two deaths are the third and fourth for the U.S. military in Afghanistan this year. In January, Army Ranger Sgt. Cameron Meddock, 26, and Green Beret Sgt. 1st Class Joshua "Zach" Beale, 32, died in separate incidents.
Also on Friday, the Islamic State group claimed responsibility for a string of bombings near a Shiite shrine and cemetery in the Afghan capital that killed six people and wounded 20 on Thursday, as people gathered to mark Nowruz, the Persian New Year celebrated by various cultures to mark the first day of spring, The Associated Press reported.
Initial investigations indicated three explosive devices had been set off remotely, the AP reported.
In its statement, ISIS said the attack's "aim was to spoil the ritual of the polytheists." The Sunni militant group considers Shiites as apostates deserving of death.
The U.S. war in Afghanistan is now in its 18th year. Some 14,000 American troops are deployed there and are charged with two separate but related missions. Some 8,500 are training and advising Afghan security forces in stabilizing the country and battling the Taliban insurgency as part of the U.S.-led NATO mission. The remainder are part of a bilateral counterterrorism operation against al-Qaida and Islamic State fighters.
More than 2,400 U.S. military personnel have been killed and more than 20,000 have been wounded since the beginning of the Afghan War in October 2001.
Stars and Stripes reporter Caitlin Kenney contributed to this report.