Two Marine generals fired in wake of brazen Taliban attack on Camp Bastion
By
Chris Carroll carroll.chris@stripes.com
September 30, 2013
---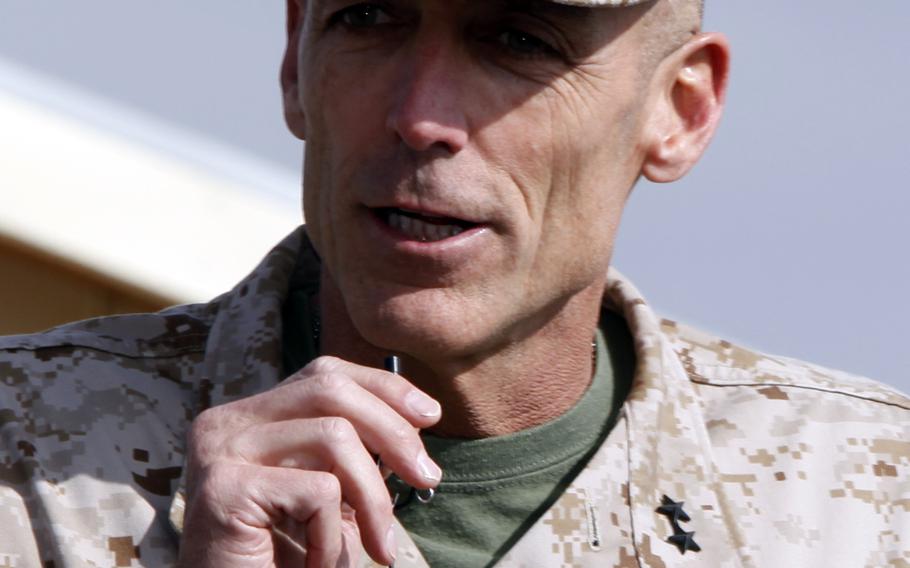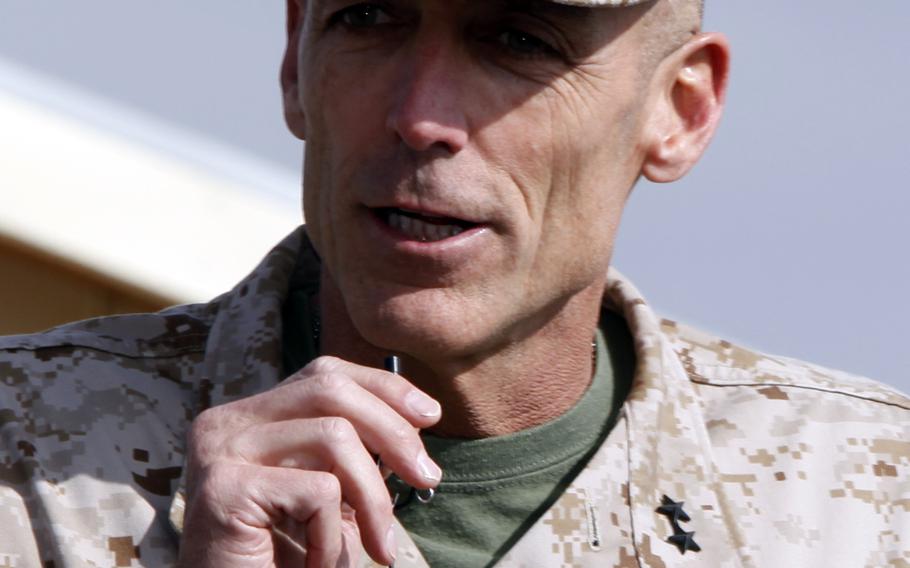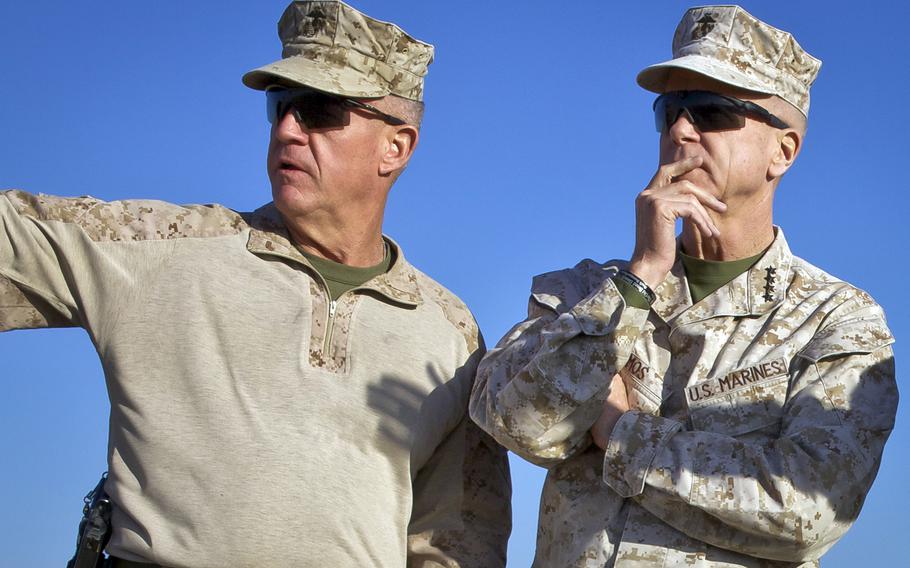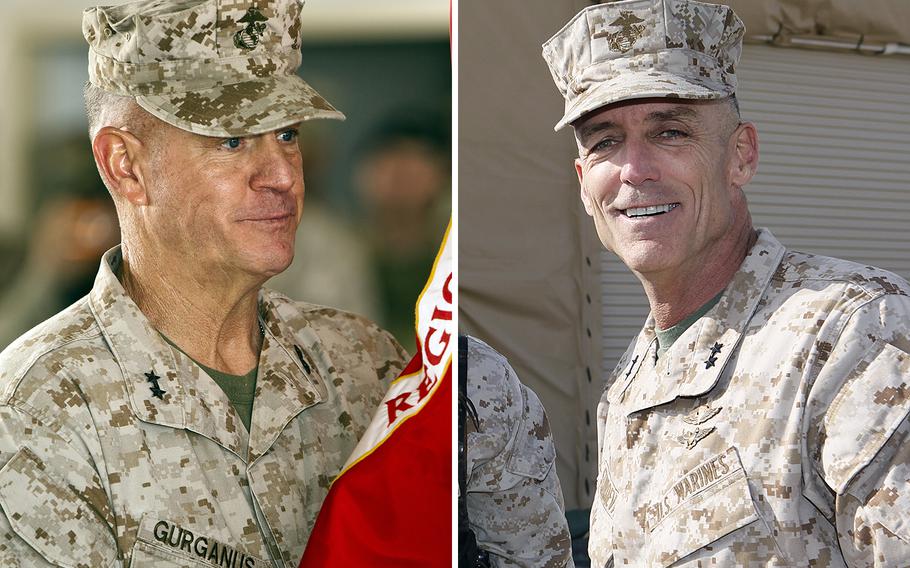 WASHINGTON — Citing a failure to adequately protect their troops from Taliban attackers who penetrated Camp Bastion in Afghanistan last year, Commandant of the Marine Corps Gen. James Amos on Monday took the highly unusual step of firing a pair of two-star generals.
The forced retirement of Maj. Gen. Charles M. Gurganus and Maj. Gen. Gregg A. Sturdevant comes more than a year after the attack that killed two Marines, Sgt. Bradley Atwell and Lt. Col. Christopher Raible. The attackers also wounded eight and destroyed six Harrier jets during the assault on Sept. 14-15, 2012.
Gurganus was commander of Regional Command-Southwest at the time of the attack, while Sturdevant was Marine aviation commander in the area. In the attack, 15 Taliban fighters dressed in U.S. Army uniforms cut through perimeter wires and penetrated the base, guarded by Tongan troops.
Raible, 40, the commander of a Harrier squadron, was killed as he led a counterattack on the Taliban infiltrators. Atwell, 27, an aviation mechanic on the scene as the attack began, reportedly died from an exploding RPG round, the same that killed Raible.
In a statement endorsing the findings of an investigation into the attack, Amos wrote that the two generals had a "sacred responsibility" to ensure effective protection for their troops. But Gurganus, Amos said, made errors in assessing the Taliban's strength and intentions in the area.
Sturdevant, meanwhile, failed to ensure adequate force protection measures at Bastion, a major airfield in southwest Afghanistan, Amos wrote.
"Marines can never place complete reliance for their own safety in the hands of another force," he wrote.
Amos said he recognized the difficulties Gurganus and Sturdevant faced and praised their execution of other aspects of the U.S. mission in the area but said that responsibility for preparing for such attacks lay with top commanders.
"While I am mindful of the degree of difficulty the Marines in Afghanistan faced in accomplishing a demanding combat mission with a rapidly declining force, my duty requires me to remain true to the timeless axioms relating to command responsibility and accountability," Amos said.
According to a Marine news release late Monday, Amos asked for both generals' resignations, to which they have agreed. He also recommended that Secretary of the Navy Ray Mabus rescind Gurganus' nomination for promotion to lieutenant general, currently on hold in the Senate. He also called for Sturdevant to receive a letter of censure from the Navy Secretary.
According to The Associated Press, Gurganus issued a statement on his 37 years of Marine Corps service. "I will treasure that forever. I have complete trust and confidence in the leadership of our Corps and fully respect the decision of our Commandant."
A request for comment from Sturdevant was not immediately answered.
In his statement endorsing the investigation, Amos said Marines of every rank must prepare both to fight and to defend their fellow troops.
"In the final analysis, every Marine is a rifleman and every Marine commander must properly position his command and his Marines to both successfully accomplish the mission and defend itself in any clime and place," the Marine commandant wrote. "We owe this duty to the courageous Marines like Lt. Col. Raible and Sgt. Atwell, who so faithfully served our Corps."
carroll.chris@stripes.com Twitter: @ChrisCarroll_
---
---
---
---