Troops overseas catch early premiere of new Star Wars movie
by
J.P. Lawrence
December 19, 2019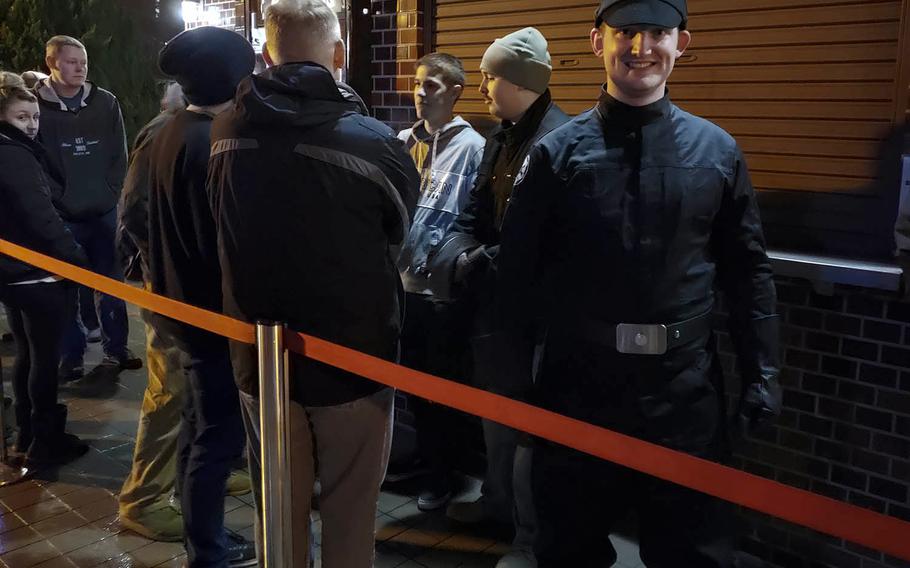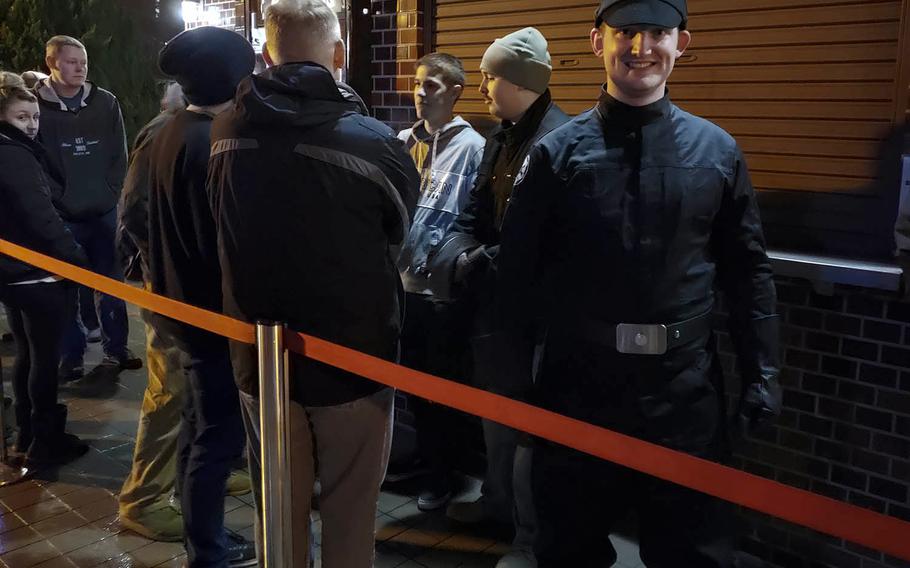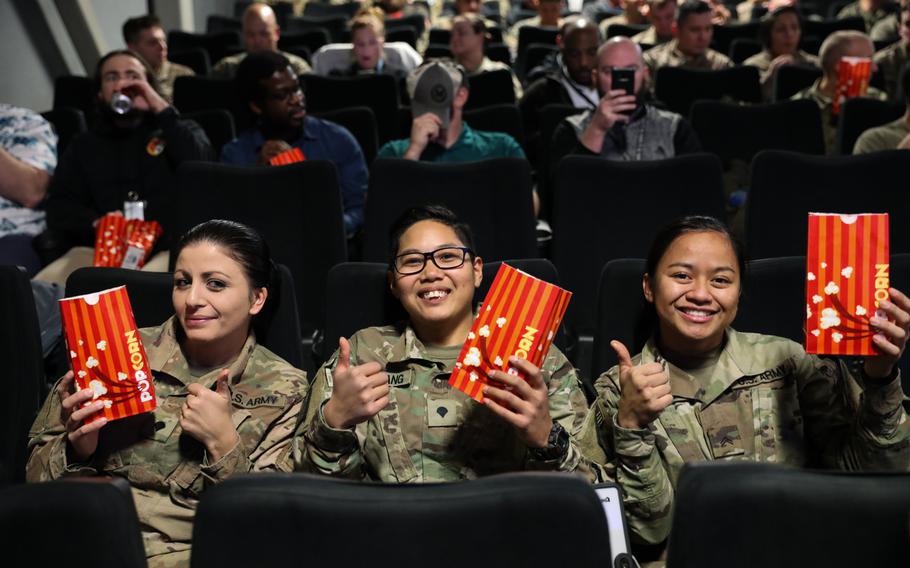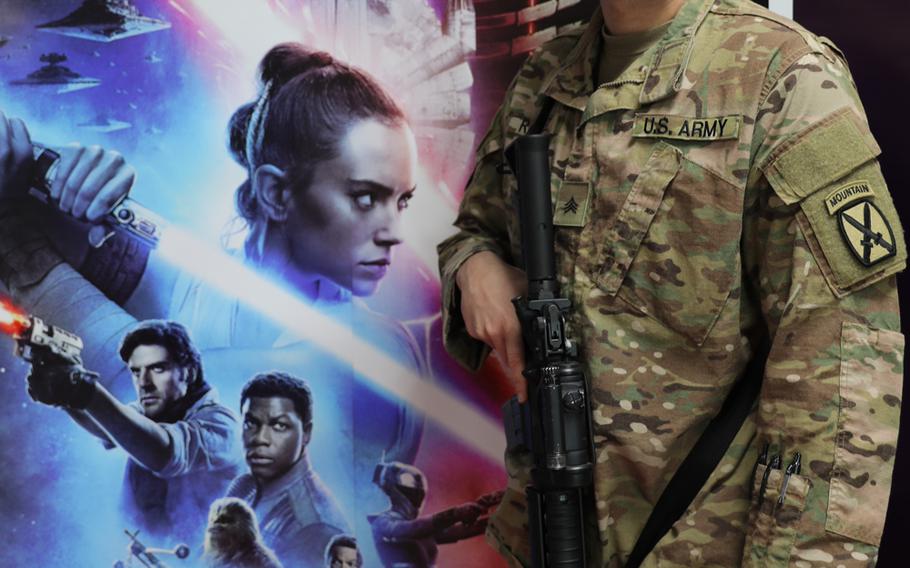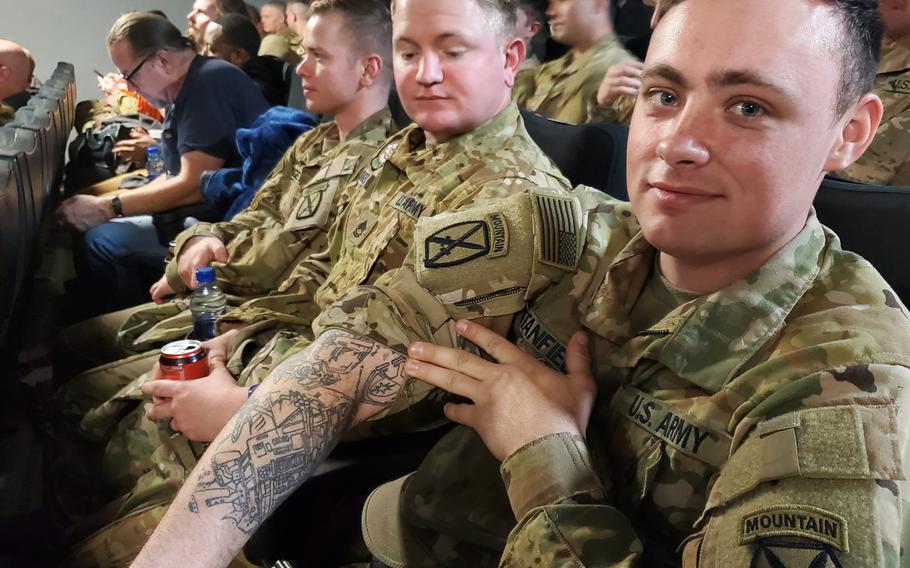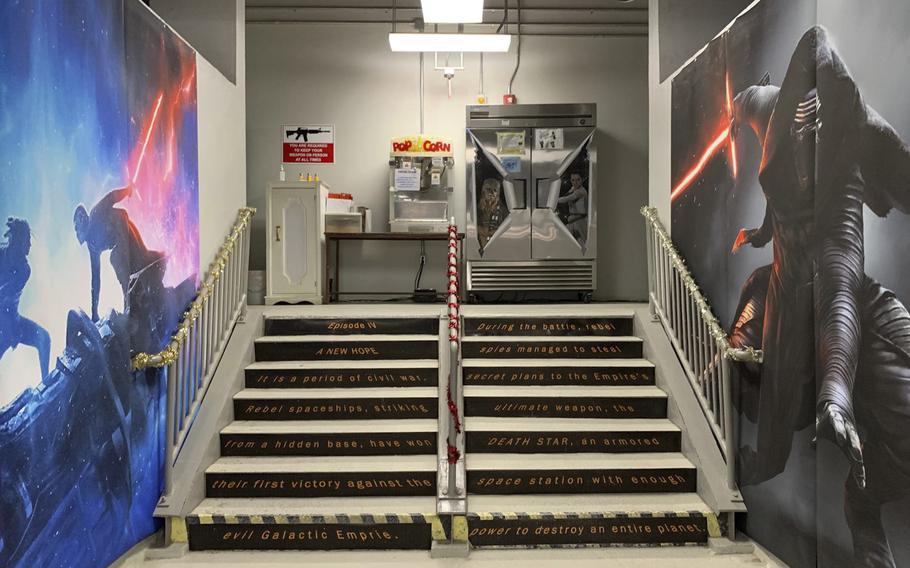 KABUL, Afghanistan — Troops howled their best Chewbacca impressions as they waited for the latest Star Wars movie, which premiered in a special showing for troops in Afghanistan on Thursday — several hours before service members deployed across the world had a chance to see the film.
About 10,000 service members deployed throughout the Middle East had a chance to see "Star Wars: The Rise of Skywalker" a day before fans back home in America, thanks to a partnership between the Army and Air Force Exchange Service and Walt Disney Studios.
"It's actually, really, really exciting to be honest with you," said Army Sgt. Danny Ramirez from Bagram Airfield, in a phone interview.
Ramirez is a lifelong Star Wars fan who watched the previous eight movies of the saga in preparation. "It was one of the things I thought I was going to miss out on," he said.
Troops at Bagram Airfield, the largest U.S. base in Afghanistan, lined up outside one of the Morale, Welfare and Recreation buildings an hour early to secure seats for one of four showings of the movie on its first day.
Inside, decorative Death Stars, TIE fighters and Millennium Falcons hung over their heads. The building's kitchen area was transformed into something like a Star Wars cantina. There was even a red carpet rolled out in the building for selfies.
Not many troops at the first screening wore the fanciful costumes of the heroic Jedi knights or insidious Sith lords, but those at the late-night screenings often do, said Don Baumgartner, Morale, Welfare and Recreation director at Bagram.
Bagram has hosted other Star Wars movies in 2015, 2016 and 2017. Preparations to bring the new movie to the Middle East began in the spring, Tom Shull, AAFES director and CEO, said in an email.
The movie was hand-carried into Afghanistan and other countries on encrypted DVDs that must be destroyed afterward, Shull said.
"Enjoying a first-run blockbuster movie offers troops a break from the tensions of deployment," Shull said. "It also helps them feel connected with family and friends, who are seeing the same movie back home."
Ramirez, who is on his fourth deployment, recalled the days when he had to wait until he got home to watch big ticket films.
The aviation operations specialist said he feared speaking to his friends and family due to spoilers. But now that he has seen "The Rise of Skywalker," he said he doesn't want to spoil it for anyone else — although the thought had crossed his mind.
"It's such huge relief, for the first time, I kind of get to know about these movies before other people," Ramirez said.
Hours later, U.S. military personnel in Japan were among the first to see the film after its regular release.
Rita Hale, the spouse of a Department of Defense Education Activity employee in western Tokyo, was one of several people who waited for at least 10 hours outside the Yokota Air Base theater for the first showing at midnight Friday.
"We are seeing 'The Rise of Skywalker' because we were born before 1977 and we have seen all of [the Star Wars films]," she said. "It's a family tradition."
Air Force Staff Sgt. Brandon Jacobs, a maintainer for Yokota's 374th Airlift Wing, joined the line at about 5 p.m. dressed as an Imperial reserve officer.
"I've been here for five years and I've seen every Disney premiere at midnight," he said. "I think I was here for the first midnight showing of a Disney Star Wars premiere, and it's never not been worth it."
Stars and Stripes reporter Theron Godbold contributed to this report.
lawrence.jp@stripes.com Twitter: @jplawrence3