Troops enjoy Baghdad's first snow in a decade
by
Chad Garland
February 11, 2020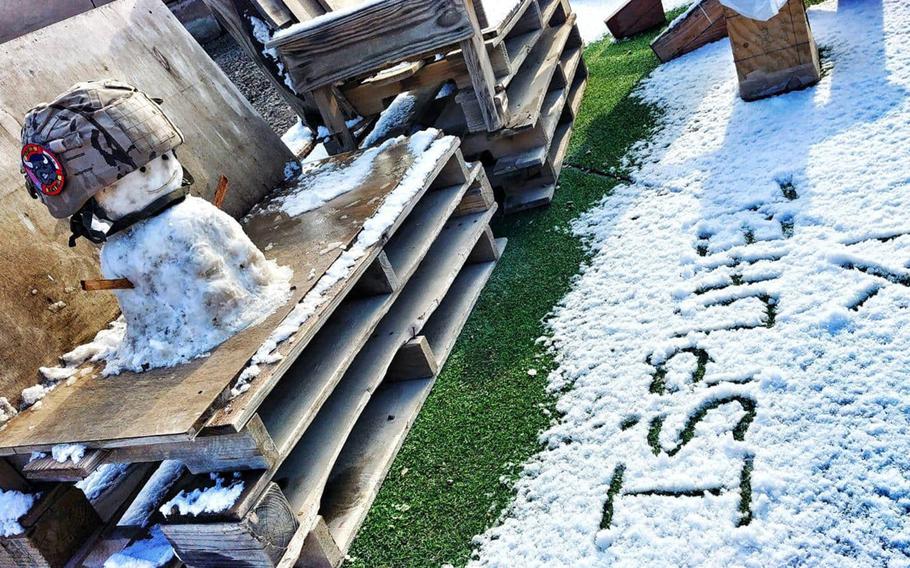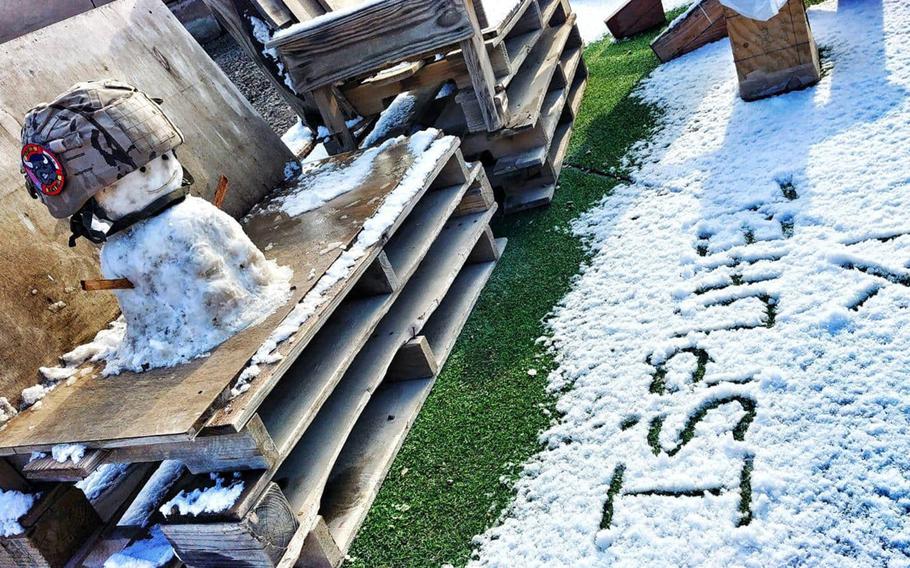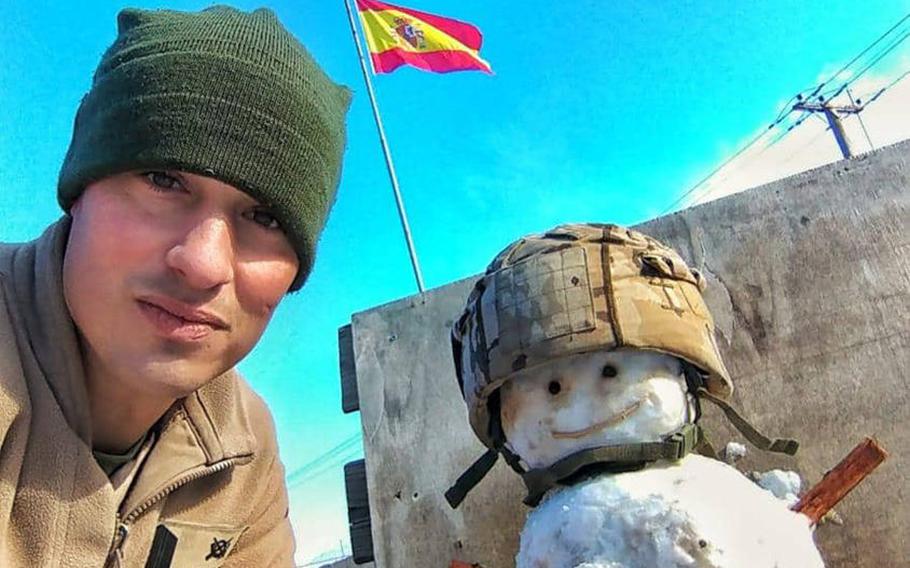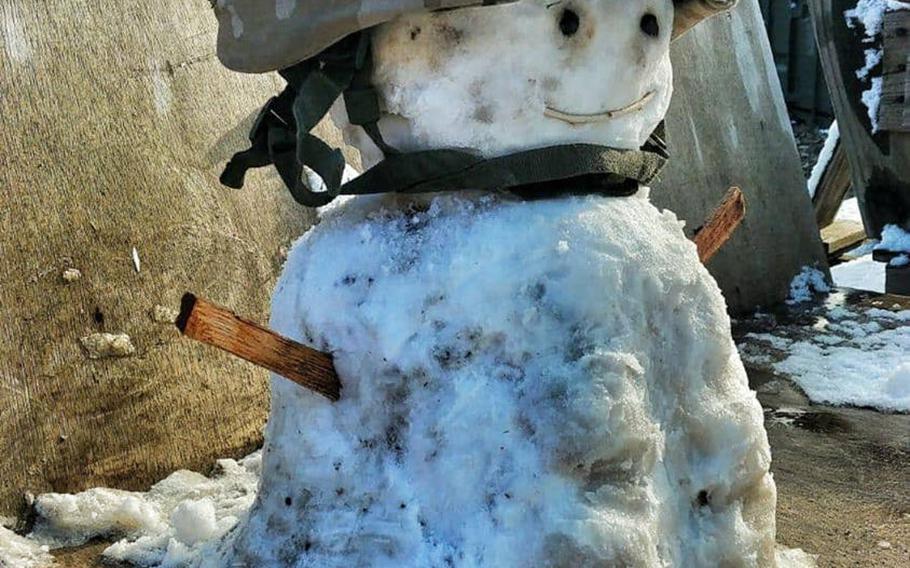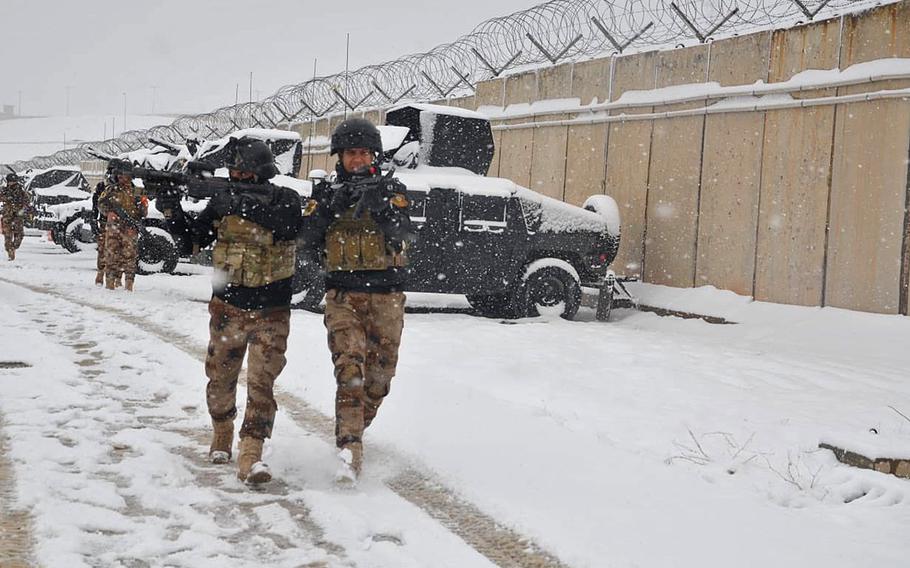 U.S. and coalition troops in Iraq awoke to a rare sight Tuesday as snow fell in parts of the country where they are deployed to support anti-Islamic State operations and train government forces.
At Camp Taji, a training base north of Baghdad, a Spanish soldier fashioned a small snowman with beady black eyes and sporting a military helmet, photos provided by Operation Inherent Resolve show.
And at Mosul Dam in the north of the country, photos posted on Twitter showed Iraqi special operations troops training in a snow flurry.
Mountainous northern Iraq tends to get snow each year — Kurdish peshmerga forces were pictured training shirtless in the snow earlier this year — but the last time it fell on the capital was in 2008.
Army Maj. Charlie Dietz, a spokesman for Task Force Iraq and a member of 25th Infantry Division based in Alaska, posted a photo on Twitter of himself in shorts, his bare legs outstretched on an outdoor couch in Baghdad, where temperatures were in the 40s Fahrenheit.
"Psh, it's shorts weather, homie," Dietz said. "In #Fairbanks we wait til -40F to take photos in swimsuits. In #Minnesota this is fishing weather."
The dusting, which had largely melted by the afternoon, provided a brief moment of relief from months of anti-government protests and a series of deadly attacks that put Iraq at the center of escalating tensions between the U.S. and Iran.
garland.chad@stripes.com Twitter: @chadgarland