gallery
Troops at Bagram take break to celebrate belated Independence Day
by
Chad Garland
July 7, 2018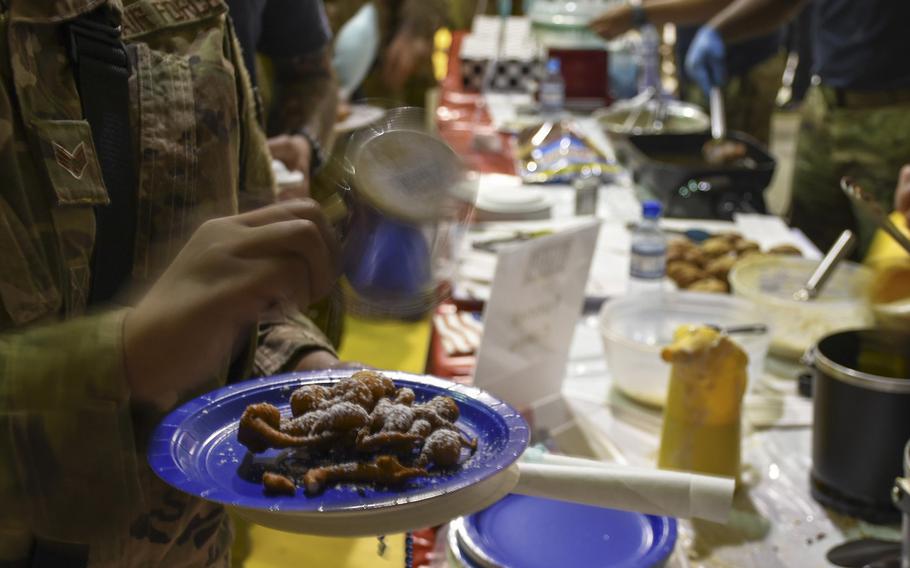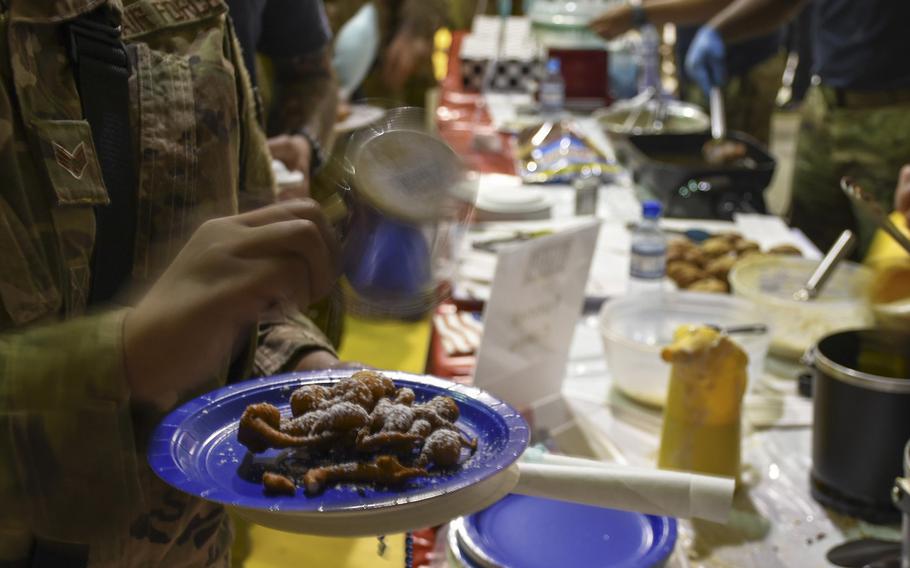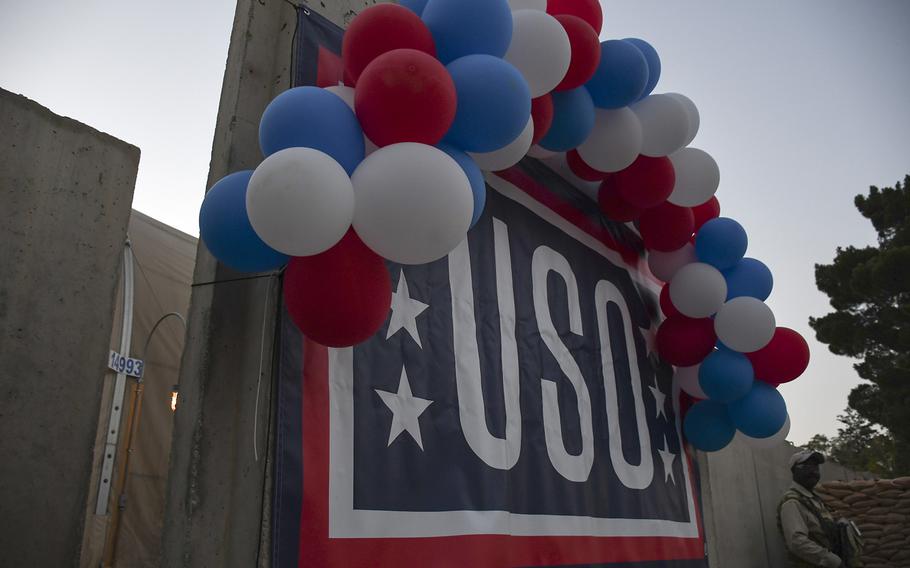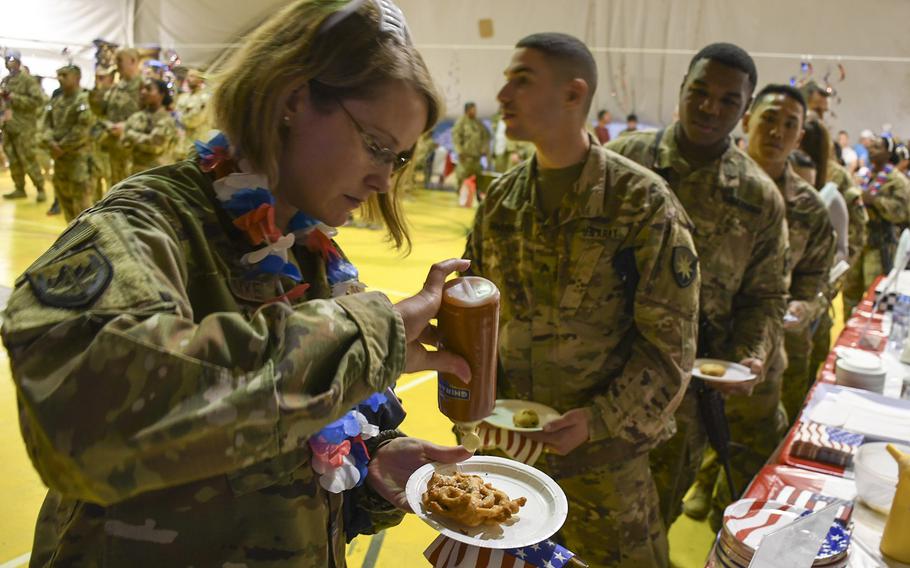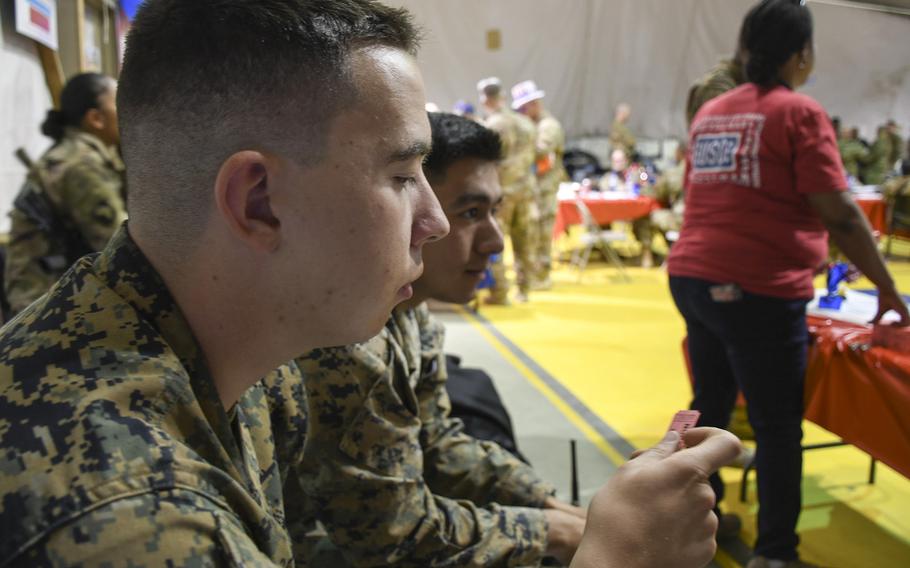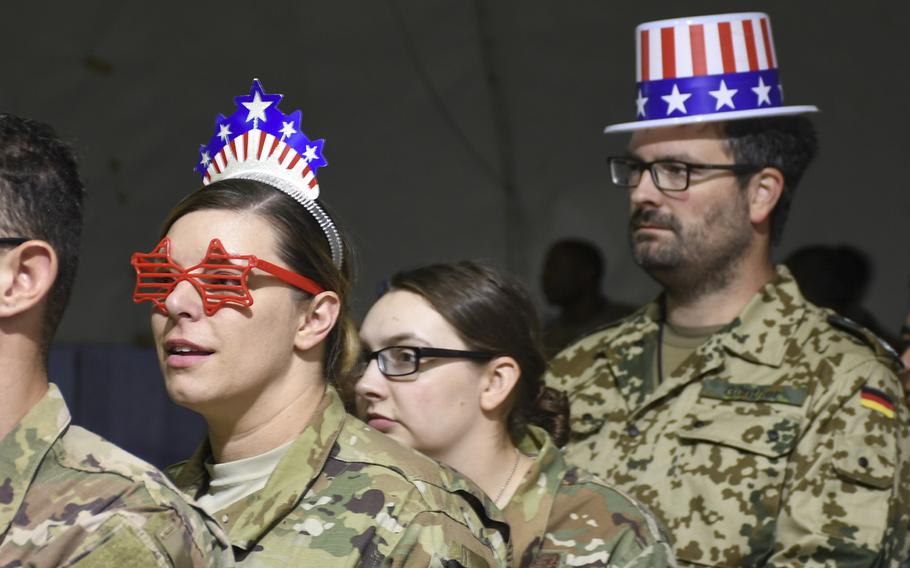 BAGRAM AIR FIELD, Afghanistan — The doughy scent of funnel cakes and fried Oreos filled the large clamshell tent Friday along the main drag at Bagram Air Field, where the USO sponsored a belated Independence Day event with carnival fare and party games.
Armed guards stood watch outside the tent on Friday as troops donning red, white and blue sunglasses and hats gathered at decorated tables. A group of soldiers danced the Electric Slide in an atmosphere something like a summer block party. A long line formed in front of the spot where USO volunteers swirled blue cotton candy onto paper cones and fried up other confections — colorful freeze pops kept servicemembers cool as they waited.
"It's a definite morale booster," said Marine Cpl. Arturo Velasquez, of Bradenton, Fla., as he waited to hear if his raffle ticket number would be called, giving him a chance to compete for a GoPro camera, Apple watch or other prize. "It's the little things that keep us going."
Servicemembers said it was a nice change of pace and a chance to forget about work for a while.
"It's a nice break," said Sgt. Robert Mastrocola of Jamesburg, N.J., one the Marines who oversees security guards at the base's entry control points, or ECPs. "We live at the ECP. It's nice to relax and not worry about the radio for a change."
Due to threat levels on holidays, celebrations on the base are often held on alternative days, an official said. An attack the day after Veterans Day in 2016 killed five Americans and wounded more than a dozen when a suicide bomber detonated himself near the clamshell, where hundreds had gathered for a fun run.
garland.chad@stripes.com Twitter: @chadgarland