GALLERY
Tide of desertions — among highest in recent history — strains Afghan forces
by
Josh Smith
September 3, 2015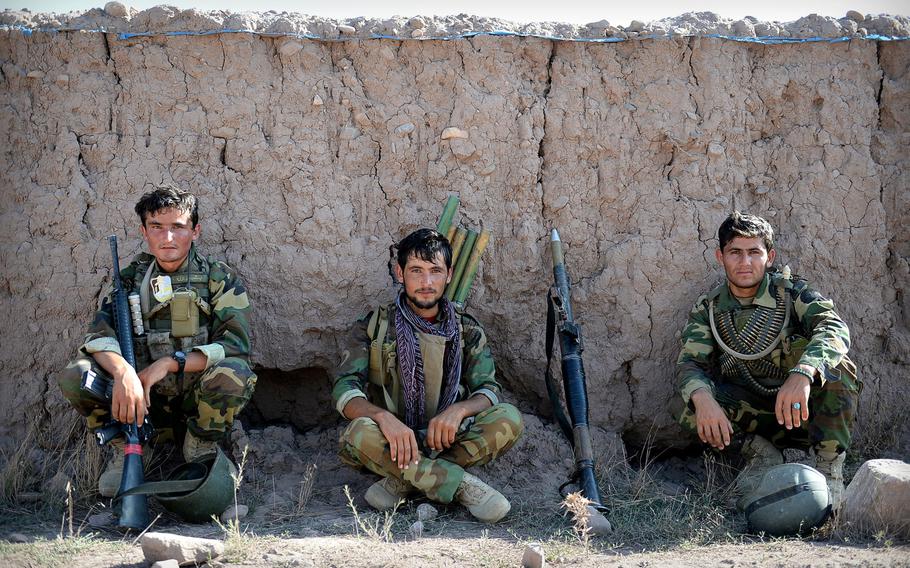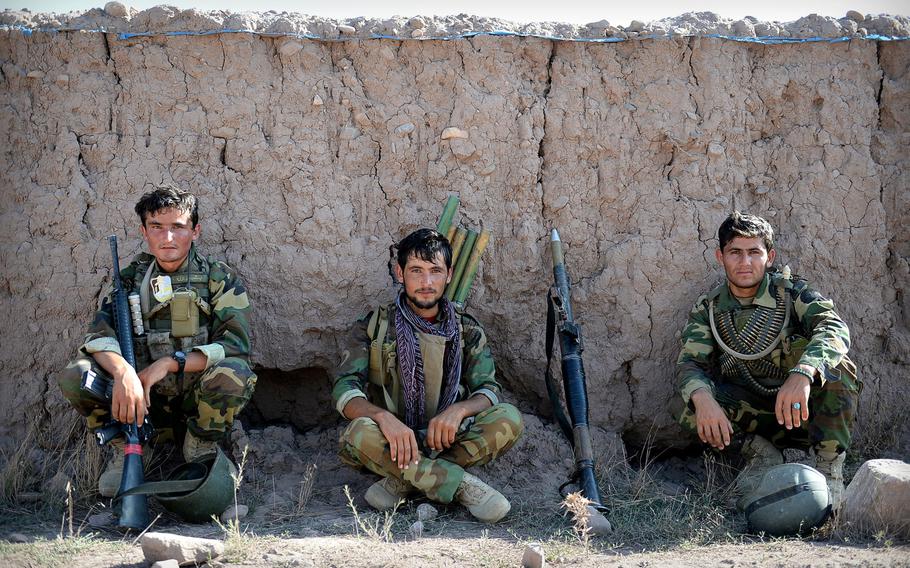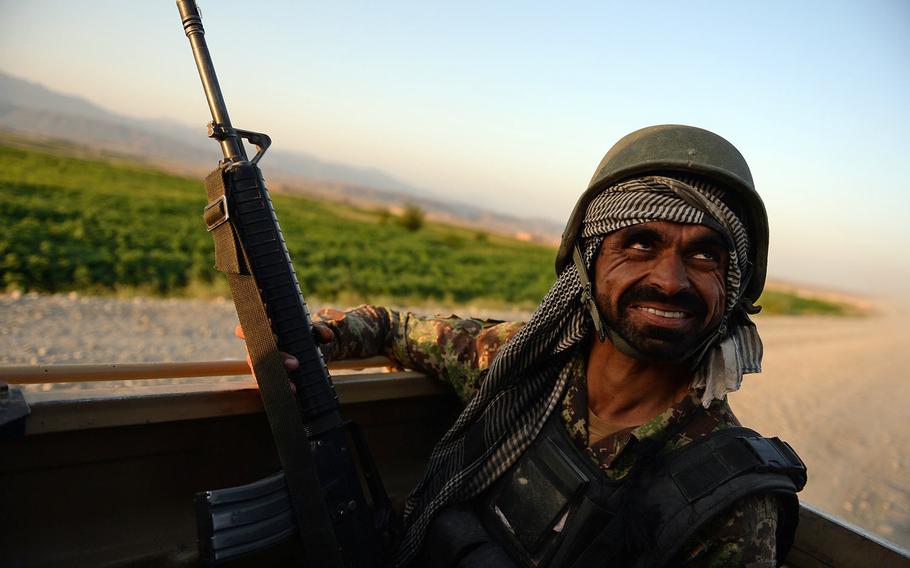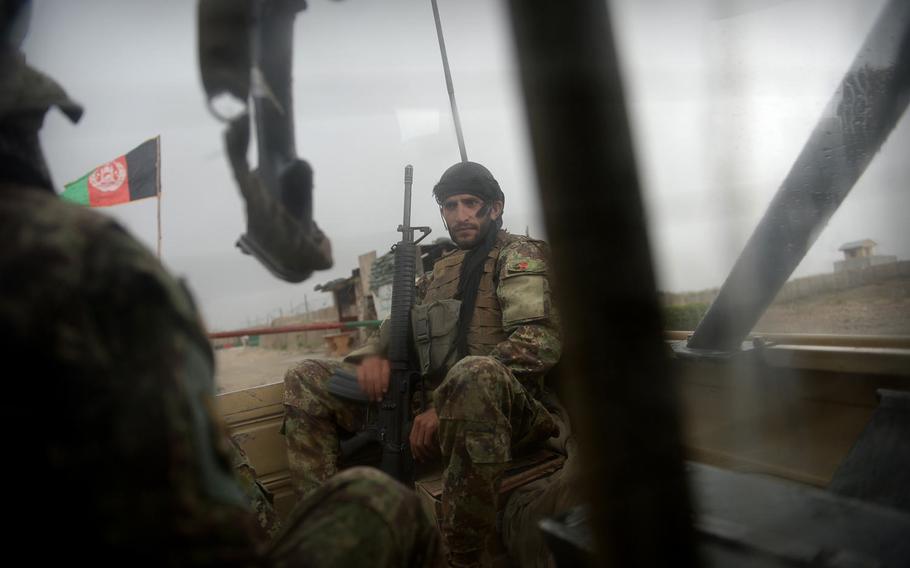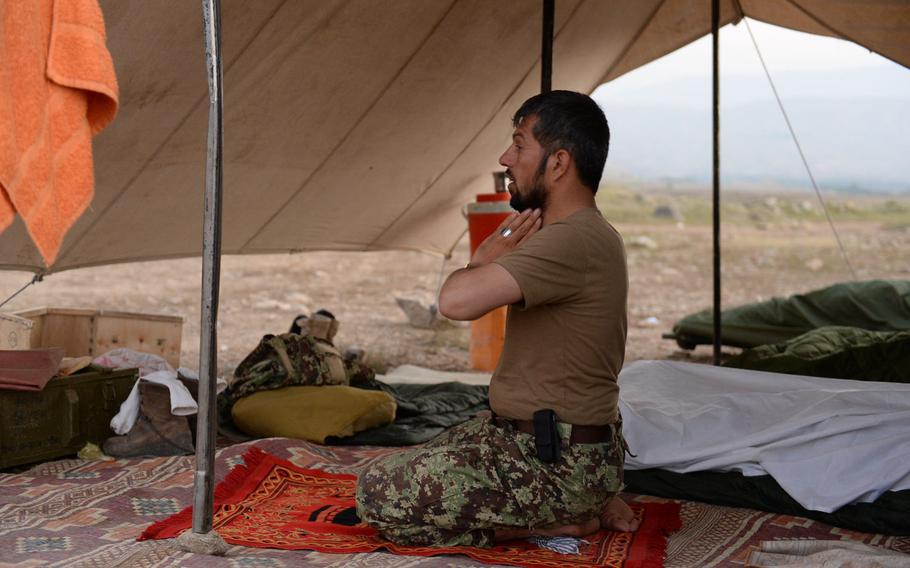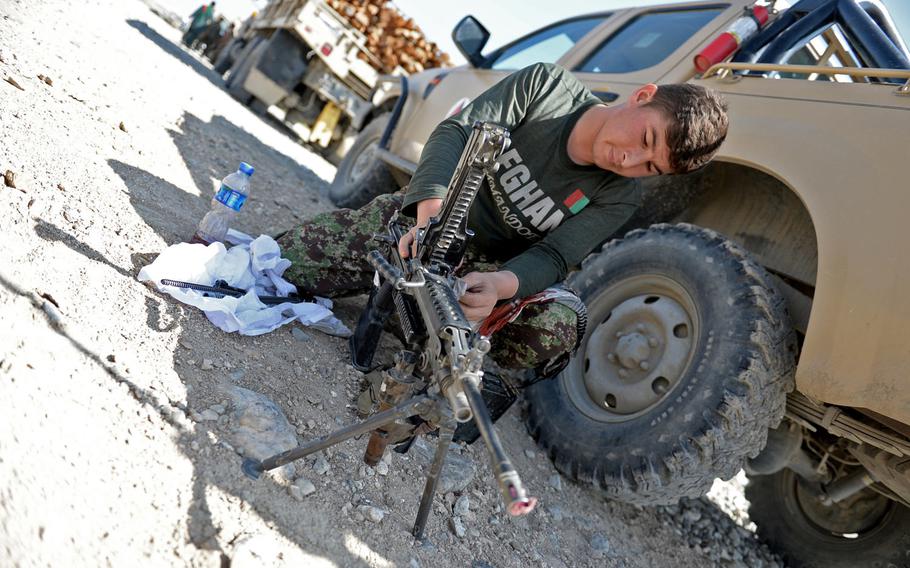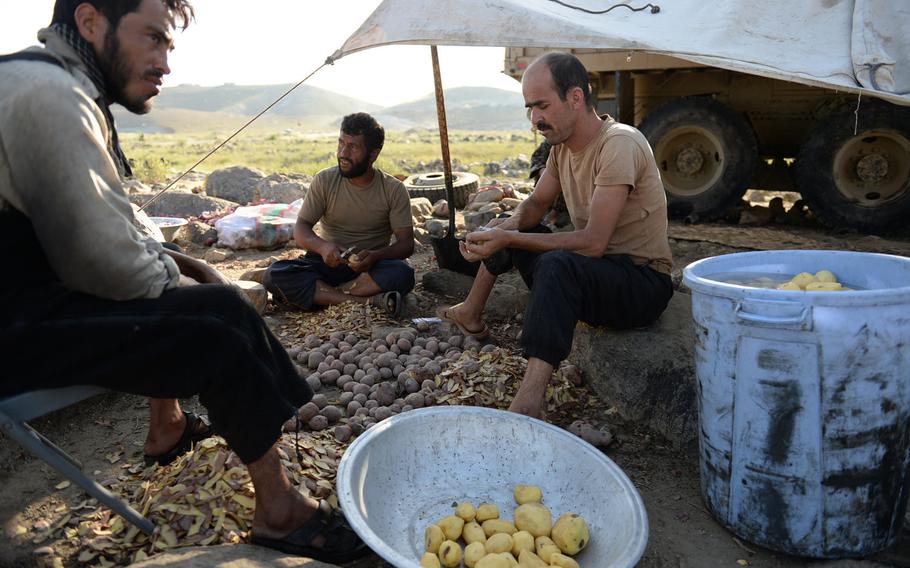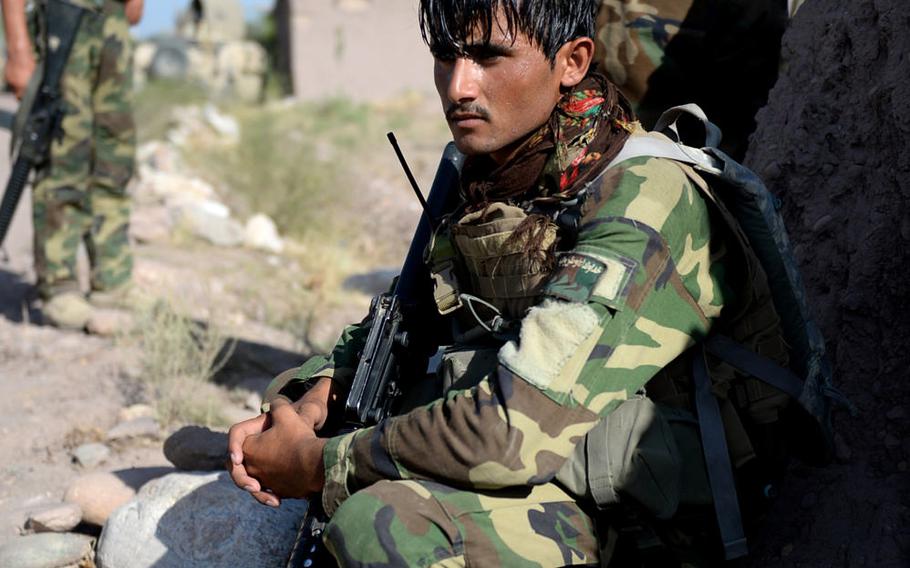 KABUL, Afghanistan — Matiullah Laghmani was done with the army. One day in 2013 he asked the army trainers at his base for a day of urgent home leave, then never returned.
The Afghan security forces are losing some 4,000 members per month, American officials say, an attrition considered among the highest in recent military history. While battlefield casualties, which have increased over last year, account for some of the losses, the vast majority are soldiers and policemen who, like Laghmani, simply go absent without leave, Gen. John Campbell, commander of the NATO-led coalition, said recently.
Like many other recruits, Laghmani, 25, had turned to the army as his only chance for employment. But only a few months later, his family began receiving threats from the Taliban.
"The army was the only option for me, but very soon I realized that my family will suffer if I stayed there," he said.
There is no legal penalty for soldiers and police who decide to quit before their term of enlistment is complete.
The United Nations-mandated international military coalition that was organized after U.S. and allied forces toppled the Taliban regime in 2001 staked most of its mission to stabilize Afghanistan on an effort to establish a large, professional army and police force that could keep the insurgency at bay.
The Afghan ministries of Defense and Interior say recruitment still makes up for any attrition in the Afghan National Defense and Security Forces, which have an authorized size of more than 350,000 members. The army is projected to recruit up to 6,000 new troops per month, while the police say they are taking in up to 5,000 new members.
Still, the high rates of losses of experienced soldiers and policemen to all causes are a problem that threatens to undermine Afghan efforts to defeat an insurgency that remains as stubborn as ever since the international coalition declared an end to its combat mission in December.
"If present rates continue, attrition will pose challenges to creating a professional force," U.S. Defense Department officials concluded in a report provided to Congress in June. "The primary causes of ANDSF attrition are generally attributed to poor leadership, high (tempo of operations), inadequate care of personnel and poor quality of life, alternative work opportunities outside the ANDSF, and poor force management."
That lack of care as well as pressure from home was cited by one deserter from Wardak province, who asked not to be named. As a soldier for two years, he said he was immediately sent to Helmand, one of the bloodiest provinces.
"Soldiers who have connections work in Kabul and safer areas. They send only poor people to dangerous areas," he said. His mother called him every day, insisting that he return to his family, where he is the only son.
"I just left my uniform in the base, caught a bus and came home," he said. He too joined the army as a way to make money, but now he says he earns more selling fruit on the street. The base salary for new police and soldiers starts at about $130 per month.
Considering low salaries, a rough life in the field, mounting casualties, and little hope for good medical care if wounded, the more perplexing question is not why so many are deserting, but why so many stay.
Sitting in the shade of a truck loaded with ammunition, 23-year-old Sgt. Ali Wardak held an old-model Nokia smartphone and watched a music video for the Katy Perry song "Part of Me" while reminiscing about the day he enlisted.
"This takes me back," Wardak said in English, gesturing to the video, which depicts the singer joining the Marines after having her heart broken by her boyfriend. "A girl left me, so I came here to die."
Another, older soldier jumps in with a jab of his elbow. "You came here to eat and sleep, don't lie," Sgt. Masar Reza, 30, teased in his own broken English. "I came here to fight and die. I love killing Taliban."
Coalition officials continue to express confidence in the forces they've spent years training. "Although (attrition) is a matter of serious concern, the (security forces) remain cohesive and do not show indications that they will fail under the strain as they continue to demonstrate tactical superiority over insurgents and maintain consistent control over Afghanistan's populated areas," the Pentagon report said.
But long years of fighting with no end in sight are taking a toll. From January through July of this year at least 4,302 soldiers and police were killed in action and another 8,009 were wounded, compared to an estimated 3,337 killed and 5,746 injured in the same period in 2014, according to the Pentagon. The DOD report predicted that casualties would rise as the Afghans took a greater role in the fighting.
Since the coalition reverted in January to a much smaller, train, advise and assist mission, leaving Afghan forces responsible for the country's security, the insurgents have launched repeated, deadly attacks on Afghan forces. They often prey on vulnerable targets, such as sparsely manned checkpoints, and have challenged the Afghans for control of several district centers, driving out government forces before being pushed back themselves by reinforcements.
"Why? What is this for?" asked one seasoned Afghan soldier who asked not to be identified, as he gestured toward troops massing for an operation in eastern Nangarhar province near the border with Pakistan. "All of this, for a few Taliban. And they will be back from Pakistan again."
So why does he stay in the army? "There's nothing to do in Afghanistan but fight."
Zubair Babakarkhail and Hamidullah contributed to this report.
Twitter: @joshjonsmith