'The ones that have a lot to offer to the world are the ones you end up losing'
by
Laura Rauch
May 29, 2011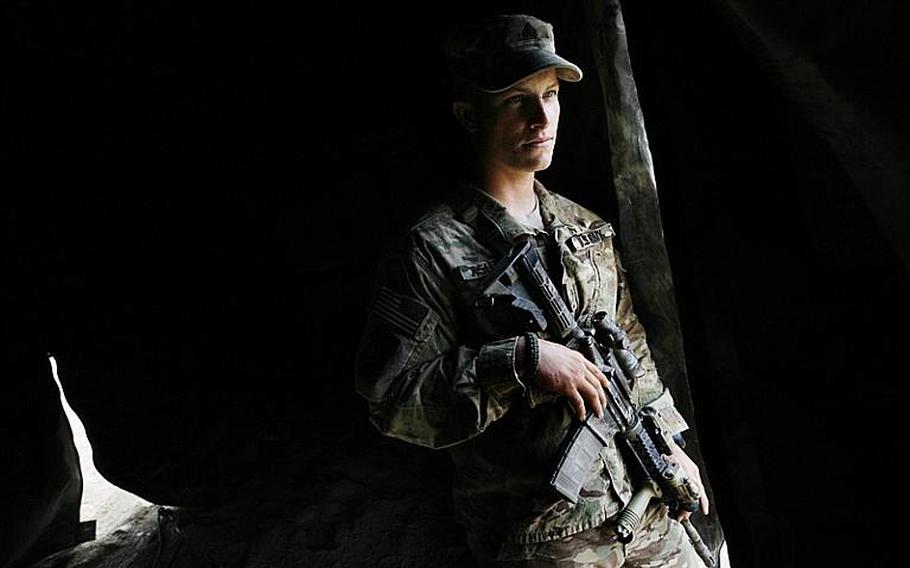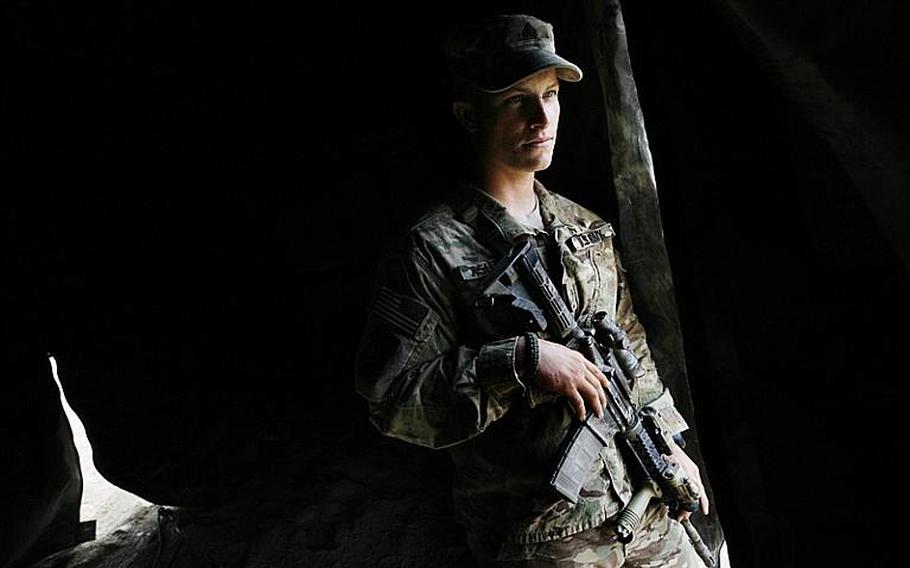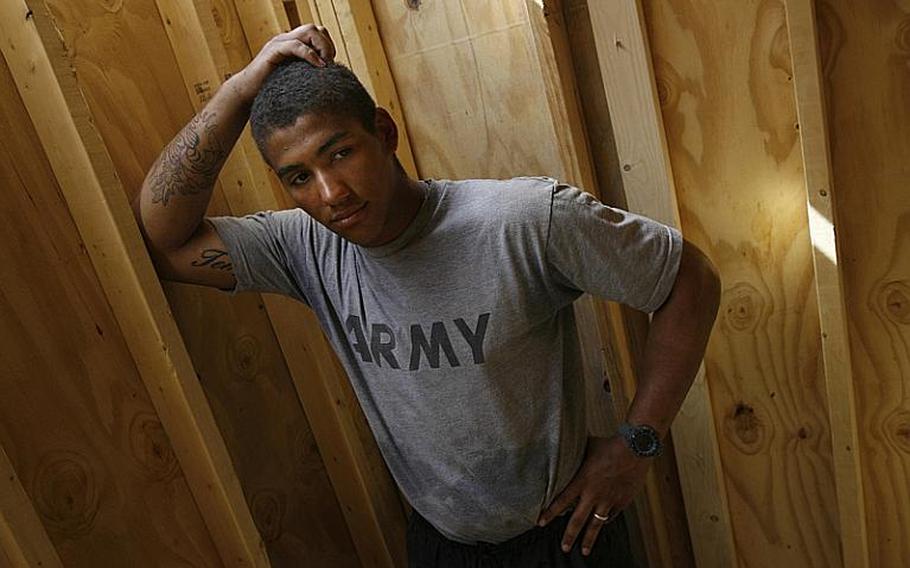 COMBAT OUTPOST NALGHAM, Afghanistan — One U.S. soldier was killed and three others wounded Friday when insurgents targeted their Mine Resistant Ambush Protected vehicle with a sophisticated volley of recoilless rifle fire and rocket-propelled grenades as it traveled in a convoy near Strong Point Diwar in Kandahar province.
At least two insurgents were wounded when soldiers returned fire.
Under a barrage of close-range fire and cut off from the rest of the convoy, members of Scout platoon attached to Company C, 1st Battalion, 32nd Regiment, 3rd Brigade Combat Team, 10th Mountain Division, held off the attackers in a gunfight as they worked to rescue the wounded from the disabled MRAP.
"You don't think, you just react," said Scout platoon Sgt. Marco Herrera. "If you stop and think about things too much, you hesitate. When you hesitate, people die."
The Scouts, who were in the tail vehicle, watched as the MRAP came under fire, then quickly moved in to defend the vehicle and help the wounded.
"We were sprinting and shooting at the same time all the way up to the truck," said squad leader Sgt. Kyle Ashton, his voice still raspy a day later from the smoke inhalation he suffered while trying to rescue a soldier trapped inside the disabled MRAP.
"I've never seen anything like it. We shot over a 1,000 rounds with our M4's," Ashton said.
"The only reason those guys are alive is because of Sergeant Herrera and his guys," said 1st Lt. Kevin O'Donaghue, executive officer of Company C, who was in one of the lead vehicles in the convoy. "They showed extraordinary courage."
The five-vehicle convoy had left Combat Outpost Nalgham and was headed to Forward Operating Base Howz-e-Madad when it was ambushed from the northeast according to O'Donaghue.
Ashton climbed into the disabled MRAP after the three passengers had been evacuated and pushed through a wall of smoke and debris to rescue the vehicle's driver, Pfc. Corey Johnson.
"There's a person in there that needs so much help," Ashton said, when asked if he could remember what he was thinking. "I couldn't even imagine someone being too afraid to not help somebody in that situation. It's just something I had to do."
Johnson died later that day from his wounds.
The area where the convoy was attacked is surrounded by tree lines and features a shallow turn in the road. It has been especially troublesome for U.S. troops. Several soldiers were wounded there last month in two separate incidents involving improvised explosive devices. Since then, Company C has blown the culverts under the road where IEDs were being placed.
"We've taken away their ability to put in IEDs there, but they adapt," said the company commander, Capt. Dennis Call.
Johnson's closest friend, Pfc. Broderick Booker, said he hopes Johnson's death will make members of their platoon better soldiers.
"We can't get complacent. We've got to stay focused. We can't stray off our mission because it gets hot, or it gets hard," Booker said. "Overall it's going to make us stronger as men. It's going to make us stronger as soldiers.
"It's sad," he said. "The ones that have a lot to offer to the world are the ones you end up losing."
---
---
---