Taliban warn Islamic State to stay out of Afghanistan
---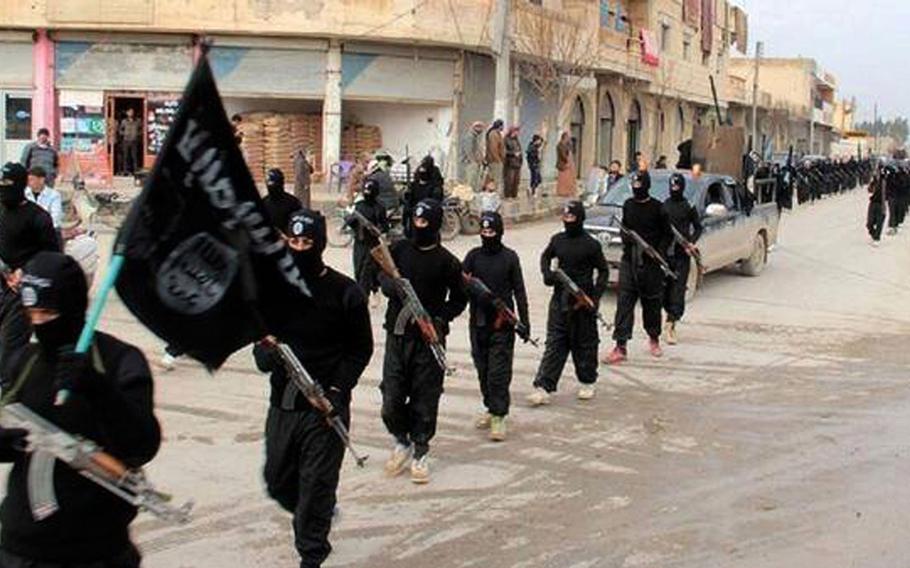 KABUL, Afghanistan — Taliban insurgents warned the Islamic State group on Tuesday against spreading its activities to Afghanistan, saying the current war cannot be won "unless it is carried out by a single jihadi group."
The letter, posted on the Taliban's official website and addressed to Islamic State leader Abu Bakr al-Baghdadi, claimed the Taliban had achieved much in the 14-year war "against foreign occupiers and their puppet government." The letter was attributed to Mullah Akhtar Mansour, acting head of the Taliban leadership council, and the movement's main link to the reclusive leader Mullah Mohammed Omar, who hasn't been seen publicly in more than a decade.
Until now, the Taliban have refrained from commenting on the Islamic State's military successes in Syria and Iraq, where they have consolidated territorial gains across both countries. Nor have they condemned the radical group's brutal tactics in those conflicts.
There has been rising concern that the Islamic State group was garnering allegiance in Afghanistan and could be seeking to establish a presence here. There also have been reports of clashes in Afghanistan between the Taliban and armed groups claiming affiliation to the Islamic State group.
NATO commanders and international officials have discounted such reports, saying they saw no evidence of an Islamic State presence other than some insurgents rebranding themselves as loyal to the Islamic State in order to garner resources and attention. Also, there was no sign that the Islamic State was providing any form of materiel support to Afghan guerrillas, officials said.
Still, some have expressed concern that the Islamic State may be trying to exploit frustration with the continuing war, poverty and unemployment to eventually set up an affiliated group in Afghanistan.
The letter, however, suggests that the Taliban leadership may be more concerned than NATO about Islamic State penetration.
"The Taliban have never put their weapons down and have continued their attacks on foreign forces in the past 13 years" the letter said. "Jihad against the invaders cannot be successful unless it is carried out by a single and united jihadi group, under one flag and one leadership."
The letter warned that the Taliban would react "harshly" if anyone tried to undermine its achievements in the conflict.
About 13,000 U.S. and NATO troops remain in Afghanistan, mostly to train and advise the army and police. According to current plans, the vast majority of foreign forces will withdraw by the end of 2016.
Officials from Resolute Support, as the U.S.-led NATO mission in Afghanistan is known, had no immediate reaction to the Taliban letter.
In a related development, Afghan government officials and Taliban representatives participated Tuesday in a two-day conference on conflict resolution in the Norwegian capital, Oslo. Although neither delegation said it would hold talks with the other on the situation in Afghanistan, their joint presence at the two-day event raised the possibility of a meeting to discuss a possible peace process.
Zubair Babakarkhail and Stars and Stripes reporter Carlo Munoz contributed to this report.
---
---
---
---