Taliban reject participation in Afghan peace talks
---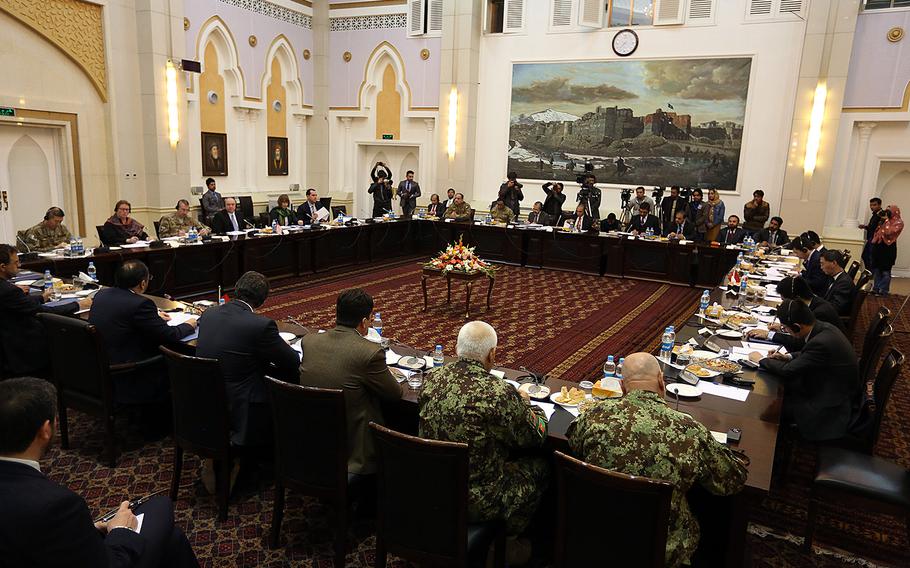 KABUL, Afghanistan — The Taliban will not participate in peace talks while government forces and coalition troops continue to attack the insurgents, the group said in a statement on Saturday.
The four nations seeking to kick-start the peace process, which has been suspended since last summer, have said they will meet later this month for their fourth round of preparatory talks.
The four — Afghanistan, Pakistan, the United States and China — have been working on a road map for renewed talks with the insurgents since late last year. Participants hoped that Taliban representatives from the movement's office in Doha, Qatar, would attend the next meeting, which is scheduled to be held in the Pakistani capital, Islamabad.
But in a statement issued on Saturday, the Taliban, who refer to themselves as The Islamic Emirate, dismissed the possibility that their negotiators would take part in the Islamabad talks.
"There has been a rumor ... that the representatives of Islamic Emirate will attend the upcoming meetings with the permission of Mullah Akhtar Mohammad Mansoor," the statement said, referring to the group's new leader who took over after the death of its founder Mullah Mohammad Omar. The previous exploratory talks held early last year collapsed after it was revealed that Mullah Omar had died two years earlier.
"We reject such rumors, and clearly state that the leader of Islamic Emirate has never commissioned anyone to attend these meetings ... nor has the leadership council decided to participate in these conferences," said the statement posted on the group's website.
It also accused the government's security forces and the U.S.-led military coalition of stepping up attacks on the insurgents, including night raids, and called for the release of all Taliban prisoners.
Since the international coalition formally ended its combat mission at the end of 2014 and drew down to a training and advisory mission of about 13,000 troops, the Taliban have been testing government forces, inflicting record casualties and gaining territory.
The Taliban have long maintained they would continue fighting until foreign troops end their 15-year presence in Afghanistan.
President Ashraf Ghani has made peace talks a central part of his political platform, and the government has repeatedly urged the insurgents to take part without setting any pre-conditions.
---
---
---
---