Taliban launch attack on another provincial capital
by
Phillip Walter Wellman
September 1, 2019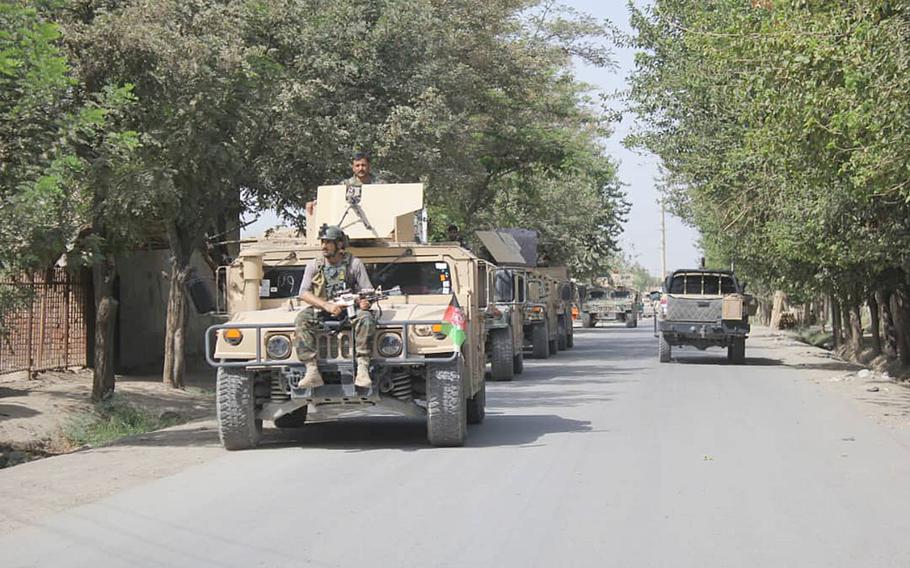 KABUL, Afghanistan — The Taliban attacked a second provincial capital in as many days on Sunday, even as the insurgents were "at the threshold" of a deal with the United States that could end America's longest war.
Insurgents attacked Pul-e-Khumri, the capital of northern Baghlan province, from different entry points around 5 a.m. with gun battles continuing until the afternoon, provincial police chief spokesman Javed Basharat said.
Reinforcements arrived from Kabul and had contained the fighting to the outskirts of the city, according to Basharat, who said at least two members of the security forces and three Taliban fighters were killed.
The Associated Press reported at least four civilians were killed in the fighting and another 20 wounded.
The assault came a day after Taliban fighters conducted a major attack on Kunduz, a strategically located northern city and capital of Kunduz province.
At least 19 civilians and Afghan forces were killed in the clashes, in addition to three dozen Taliban fighters, according to the Defense Ministry, which said the city was calm on Sunday.
More than 80 civilians were also wounded, a ministry official said.
The top U.S. commander in Afghanistan, Gen. Scott Miller, arrived in Kunduz on Saturday to assist Afghan forces in defending the city, which briefly fell to the Taliban in 2015, U.S. officials said.
Coalition forces provided support to Afghan troops in both Kunduz and Pul-e-Khumri, a U.S. official told Stars and Stripes, without elaborating. The official spoke on condition that they not be named.
The fighting came as the latest round of direct talks between Taliban and U.S. negotiators wrapped up in Qatar. Nine rounds of intermittent talks over the past year have focused on a deal that would allow U.S. troops to withdraw from Afghanistan in exchange for promises by the Taliban to prevent Afghanistan from becoming a terrorist safe haven.
Zalmay Khalilzad, the Afghan-born U.S. diplomat who has been leading negotiations for Washington, announced in an early morning tweet on Sunday that he would be traveling to Kabul later in the day for talks with the Afghan government.
"We are at the threshold of an agreement that will reduce violence and open the door for Afghans to sit together to negotiate an honorable and sustainable peace and a unified, sovereign Afghanistan that does not threaten the United States, its allies, or any other country," he said.
While the agreement would pave the way for intra-Afghan talks aimed at establishing a permanent ceasefire, analysts say it's unlikely to immediately stop fighting between the insurgents and government forces.
The Taliban's attacks in Kunduz and Pul-e-Khumri show the group is not disarming or demobilizing, which have been two key components of successful peace negotiations in the past, said Seth Jones, a counterinsurgency expert at the Center for Strategic and International Studies.
"What that suggests to me is that [the Taliban] are not just keeping open the possibility, but they are also intending to continue to fight despite a withdrawal of U.S. forces," Jones said.
Zubair Babakarkhail contributed to this report.
wellman.phillip@stripes.com Twitter: @pwwellman