Taliban announce start of spring offensive
---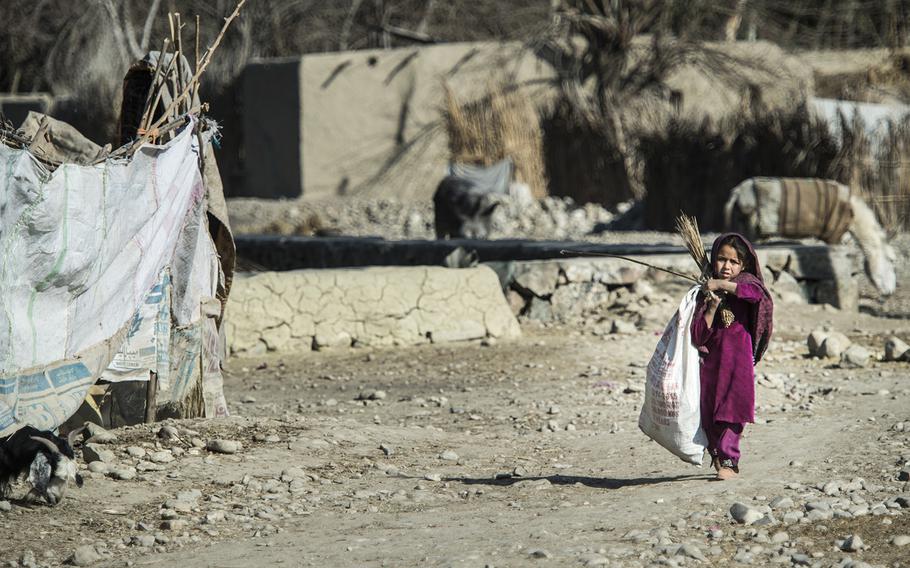 KABUL, Afghanistan — Taliban insurgents announced the start of their spring offensive on Tuesday, naming the new campaign "Operation Omari" after the group's late leader and founder.
"Jihad against the American invasion ... is a holy obligation upon our necks and our only recourse for reestablishing an Islamic system and regaining our independence," a statement on the group's website said. "With the advent of spring it is again time for us to renew our jihadi ... operations."
The statement said guerrillas would target enemy strongholds with mass assaults, and assassinate "enemy commanders in urban centers."
In a statement released on the same day, the Afghan Defense Ministry said it would defeat any Taliban offensive.
"The national army as a defending force is ready with all of its force to give any type of sacrifice in providing a peaceful life to its nation," the ministry said.
Afghan forces have suffered record casualties over the past year as the Taliban have exploited the end of the international coalition's formal combat mission to overrun large areas in parts of the south, east and north of the country.
The military is focusing attention particularly on southern Helmand province, where four districts are currently under Taliban control and there are concerns the capital, Lashkar Gah, could fall to the insurgents. Local authorities said Tuesday the situation is under control.
The Taliban announcement came three days after insurgents fired rockets on Kabul's diplomatic compound after a visit by U.S. Secretary of State John Kerry. A spokesman for the group said the attack, which left no casualties, was meant to demonstrate the Taliban's capabilities.
The annual renewal of operations in the spring traditionally follows a lull in attacks over the winter. However, over this past year fighting barely abated, leading some observers to forecast more intensive activity by insurgents in the months ahead.
The Taliban statement said the campaign was named after Mullah Muhammad Omar, the group's reclusive leader, whose death in 2013 was kept secret for two years. When it was disclosed last summer, exploratory peace talks abruptly ended.
The new offensive is likely to further undermine efforts to restart a peace process aimed at ending the 15-year war. The Taliban have so far refused to take part in the dialogue initiated by the Quadrilateral Coordination Group, comprising Afghanistan, the United States, Pakistan and China.
The Taliban is not the only group threatening security in the country.
On Tuesday, Afghanistan's intelligence agency said the Haqqani Network had been planning to attack Kabul's airport.
Insurgents have gained strength since the withdrawal of coalitions forces from combat operations at the end of 2014. Americans make up most of the 13,000 NATO troops left in the country to train Afghan forces and conduct counterterrorism operations.
Zubair Babakarkhail contributed to this report.
---
---
---
---