Suicide bombing at mosque in Kabul kills two, wounds two
by
J.P. Lawrence
June 2, 2020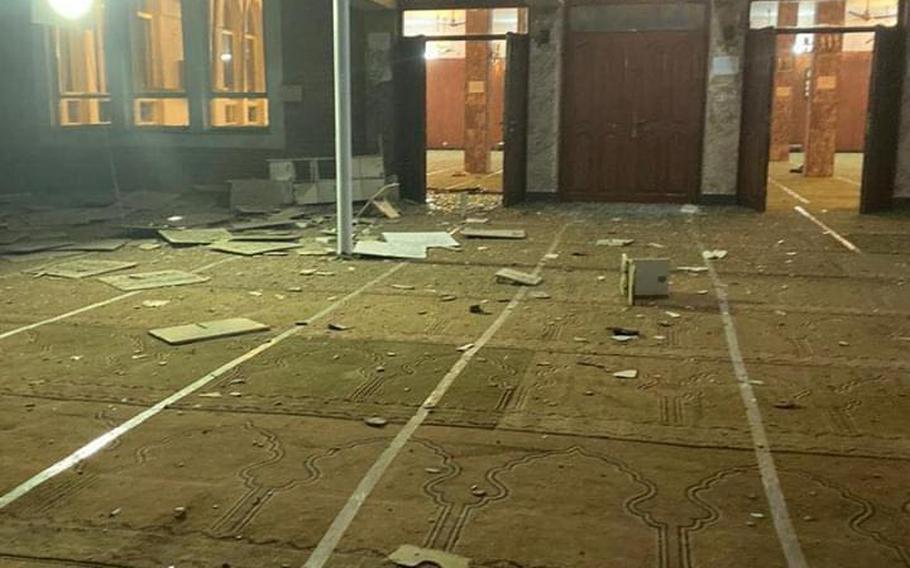 KABUL, Afghanistan — A bomb blast echoed out from a mosque in downtown Kabul Tuesday night about a half mile away from the U.S. embassy.
The blast killed two civilians and wounded two, said Tariq Arian, the Ministry of Interior spokesman.
The bomb went off around 7:25 p.m. Afghan police found other bombs placed around mosque and defused them, Arian said.
People had been leaving nightly prayer when the bomb went off, an eyewitness told Stars and Stripes.
The attack has not yet been claimed by the Taliban or any other armed group in Afghanistan.
The country had seen a significant drop in Taliban's attacks since a ceasefire announced during the three days of the Islamic holiday of Eid, Afghan security officials told Tolo News on Tuesday.
Zubair Babakarkhail contributed to this report.
lawrence.jp@stripes.com Twitter: @jplawrence3