Suicide bombing at Kabul mosque kills two, wounds two
by
J.P. Lawrence
June 3, 2020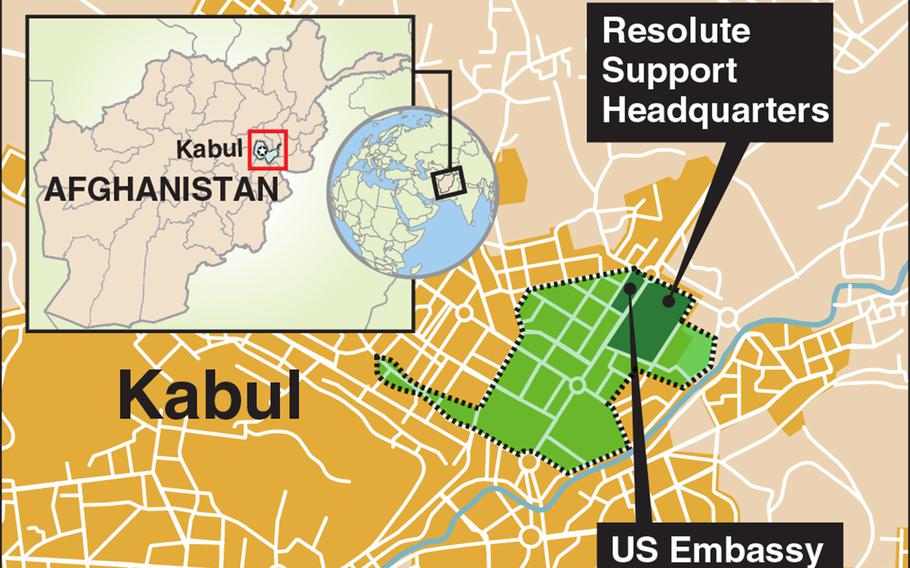 KABUL, Afghanistan — A security guard for the U.S. Embassy and a prominent religious scholar died after a suicide bomb blast struck a mosque near the entrance of Kabul's diplomatic zone Tuesday night.
The blast at the Wazir Akbar Khan mosque, located about half a mile from the U.S. Embassy, killed its prayer leader, Ayaz Niazi, a scholar and professor at Kabul University.
It also killed an Afghan member of the U.S. Embassy's security team who was praying at the mosque at the time of the attack, said the top U.S. diplomat in the country.
"We will miss his comradery and professionalism," Charge d'Affaires Ross Wilson said of the unnamed guard in a series of Twitter posts Wednesday.
Two other civilians were wounded when the attacker detonated a suicide bomb around 7:25 p.m., said Tariq Arian, an Interior Ministry spokesman.
Afghan police found other bombs placed around the mosque and defused them, he said.
People were leaving nightly prayers when the bomb went off, said Abdul Wasi, whose shop is next to the mosque.
No armed group in the country has publicly claimed the attack, but Taliban spokesman Zabihullah Mujahid quickly condemned it in a Twitter post Tuesday night.
Taliban attacks decreased significantly since a three-day cease-fire held over the Islamic holiday Eid late last month, a Tolo News report said Tuesday.
The Islamic State, which was not party to the truce, has a history of high-profile attacks at mosques and other civilian sites in the Afghan capital.
Wilson condemned the violence targeting a religious site.
"Houses of worship are refuges of prayer and love, not violence and death," he said.
Zubair Babakarkhail contributed to this report.
lawrence.jp@stripes.com Twitter: @jplawrence3