Some Afghan recruits dealing drugs to US military, records show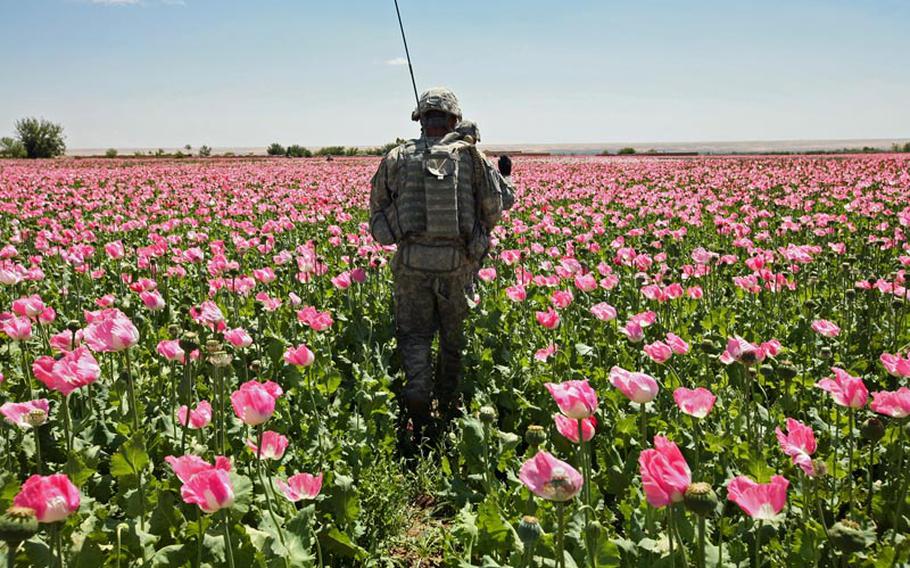 Documents obtained by Judicial Watch indicate that some Afghan military and police recruits have been dealing an assortment of drugs to U.S. soldiers for at least the past couple of years, according to a FOX News report.
The information, obtained under the Freedom of Information Act, shows that in 2010 and 2011 the Army investigated 56 soldiers on suspicion of the possession, use or distribution of drugs, from hash to heroin, the report stated.
According to its mission statement, Judicial Watch is a conservative, non-partisan educational foundation that "promotes accountability and integrity in government, politics and the law." Its president said in the FOX News article that the organization requested the documents in light of the U.S. military's struggles with drug use in Vietnam.
Among the documents received were reports by the Army Criminal Investigation Command, which found that at least eight deployed soldiers died from drug overdose going back to 2010. The drugs involved included oxycodone, heroin and morphine.
Judicial Watch has filed similar requests for documents from the Navy, Marine Corps and Air Force.
Source: Fox News
---
---
---
---