Soldier who died in Iraq accident is identified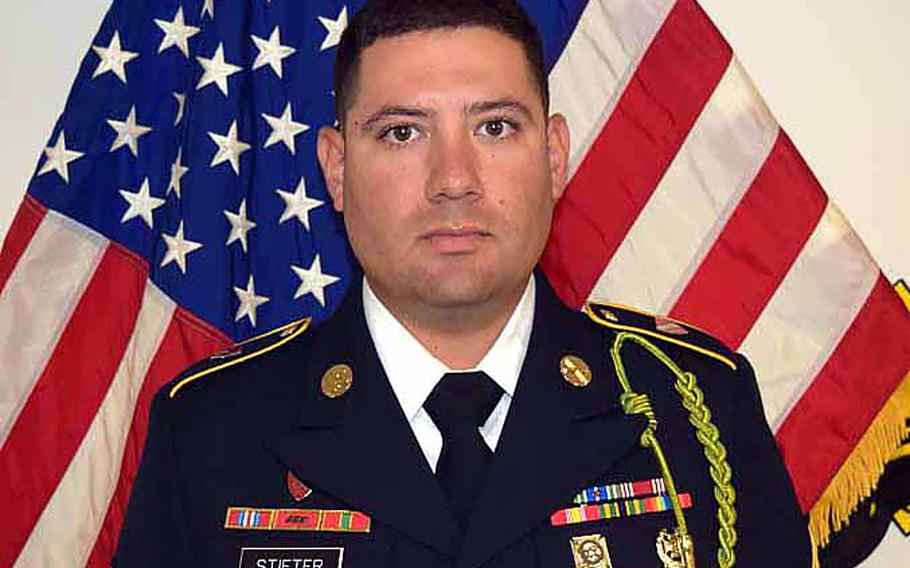 The Defense Department has identified a soldier who died Thursday in a rollover accident in Iraq.
Sgt. Joseph F. Stifter, 30, from Glendale, Calif., died after his armored Humvee was involved in a rollover accident at al-Asad Airbase in Anbar province, the Defense Department said in a statement.
The incident is under investigation.
Stifter was assigned to the 1st Battalion, 7th Field Artillery Regiment, 2nd Brigade Combat Team, 1st Infantry Division out of Fort Riley, Kansas.
He is survived by his wife and daughter, The Topeka Capital-Journal reported, citing Sen. Jerry Moran, R-Kan.
"Sgt. Stifter was an exceptional soldier and leader in our battalion," Col. Miles Brown, commander of the 2nd ABCT, said, according to local media reports. "We are deply saddened by the loss of a member of the 'Dagger' family."
Stifter joined the Army in May 2011 and deployed to Iraq in October, KSNT News reported. He had three Army Commendation Medals, an Army Good Conduct Medal, the National Defense Service Medal and the Combat Action Badge, according to KSNT.
"Sergeant Stifter bravely answered the call to serve our country, and we will forever be indebted to him for his service and sacrifice on our behalf," The Capital-Journal quoted Moran as saying.
Stifter was supporting Operation Inherent Resolve, the U.S.-led coalition fighting the Islamic State in Iraq and Syria.