Reporter's Notebook
Shaggy gets the bird; Afghanistan meets its Jackie Chans
by
Matt Millham
August 9, 2011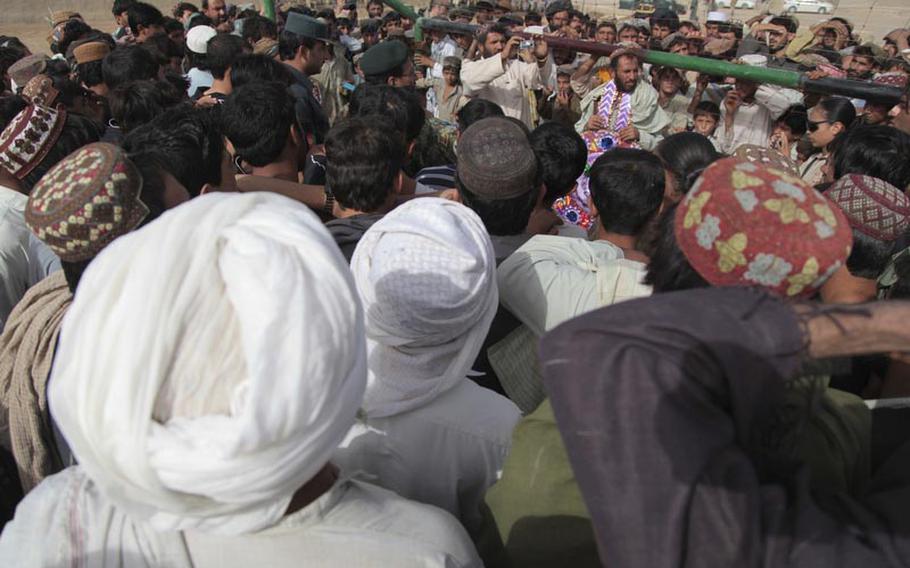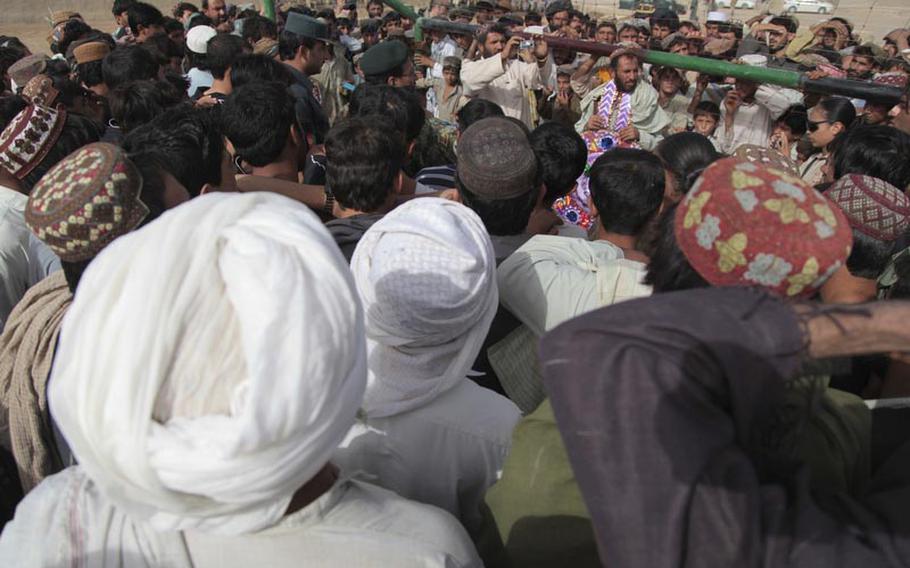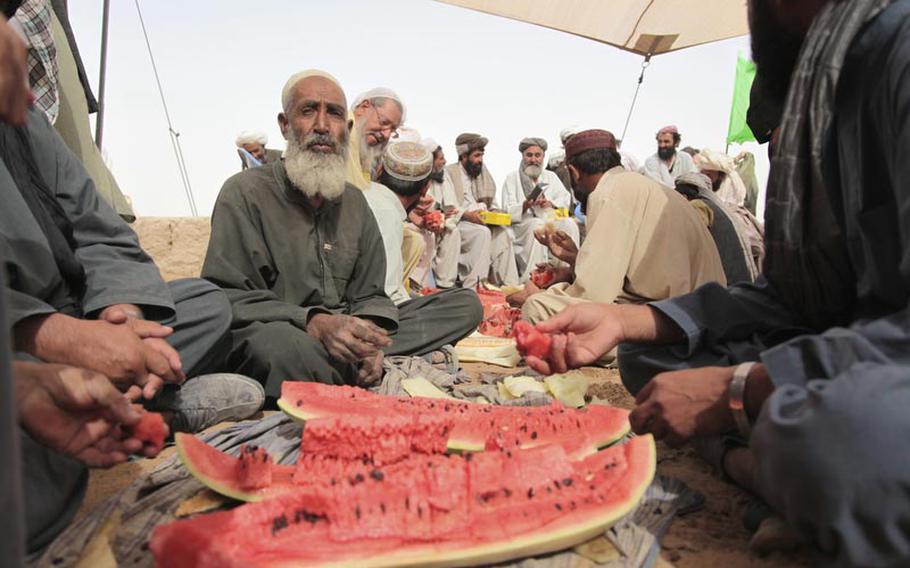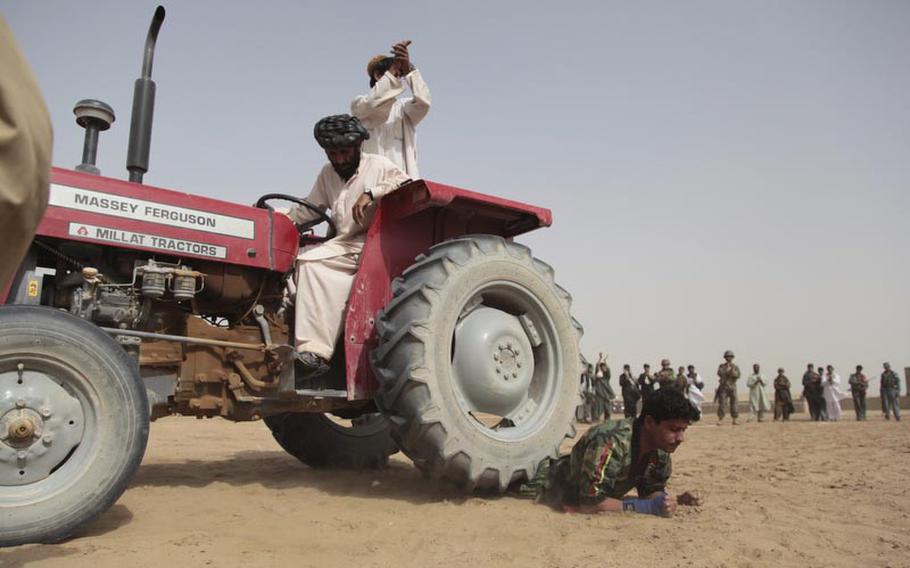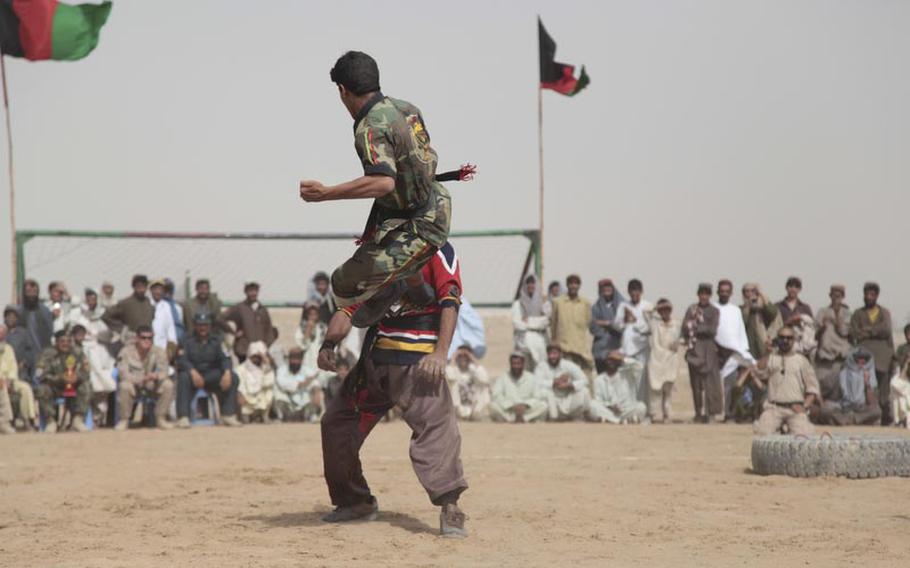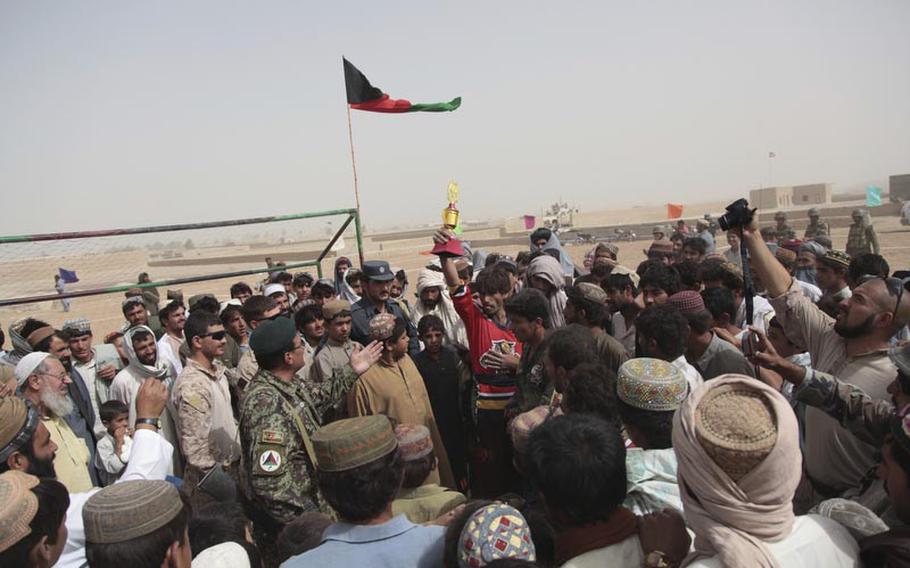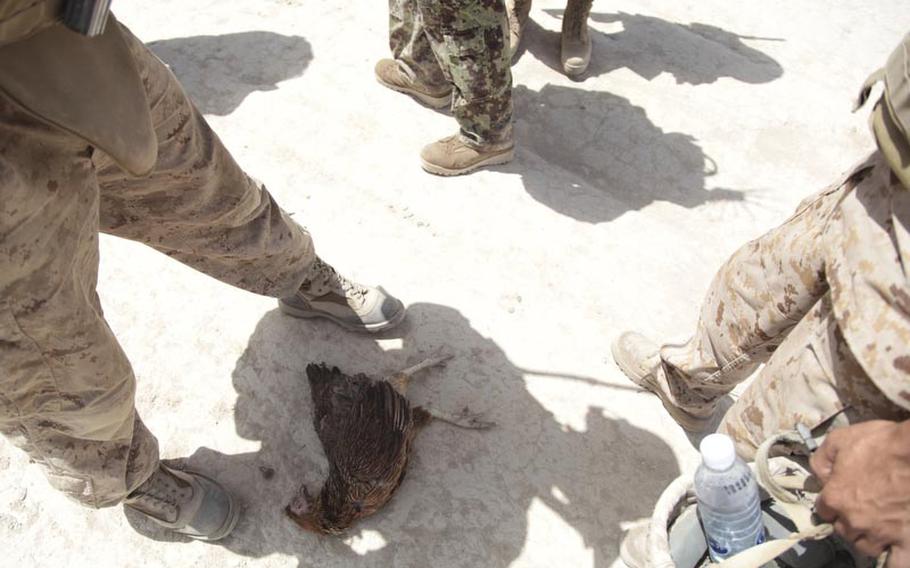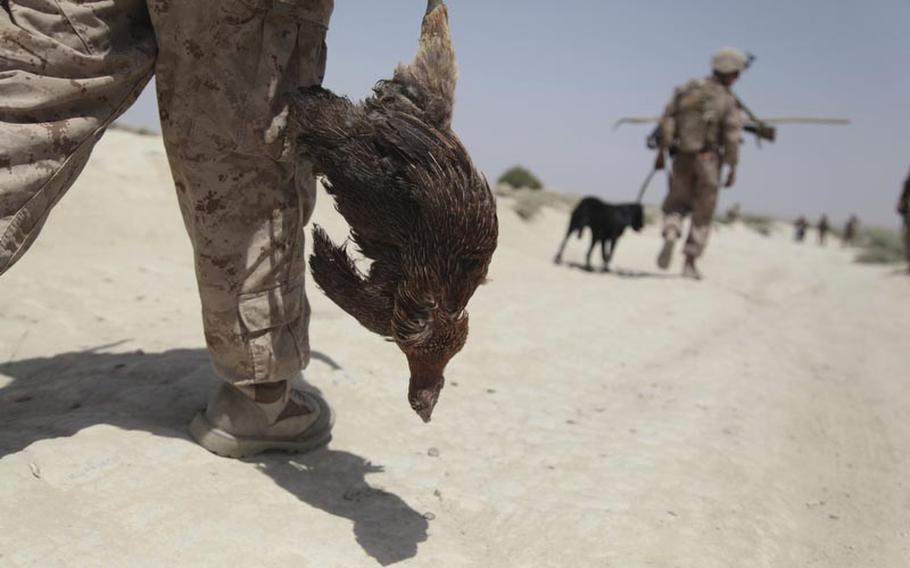 GARMSIR, Afghanistan – Shaggy has a history with birds. He's partial to the chicken variety, but in a pinch, any flight-handicapped avian will do.
For instance, one time he found a bird struggling to take off as a Marine patrol advanced. True to his breed, he ate it.
Because he's a Labrador retriever, the occasional feral lapse is forgiven. But his canine instinct isn't quite appropriate when hearts and minds are on the line.
The old farmer Jamal was nonplussed to say the least when Marines showed up to search his compound for the second time in a week, and Shaggy's presence didn't improve matters.
When the Marines left to search elsewhere, he was happy to see them go, particularly Shaggy, who'd done a journeyman's job of sending Jamal's chickens aflutter. At least one found its wings and flew jerkily over the wall.
Neither Jamal's nor the escaped chicken's joy lasted more than another 20 minutes.
While the Marines were in their third compound, Jamal ambled up with the dead hen dangling at his side. He dropped the bird in the dirt road.
"A guy out there wants to talk to you about a dead chicken," Stephen Toth, a civilian law-enforcement professional advising the Marines, bellowed toward the compound.
First Lt. Nathan Fukuwa, commander of 1st Platoon, Company C, part of 1st Battalion, 3rd Marines, emerged with a wry smile.
For the second time in an hour, Fukuwa tried to appease Jamal, who said Shaggy killed his best hen. Canine marks in its back were evidence enough that he was probably right, though nobody saw the attack. It emerged that Shaggy had disappeared briefly around a corner, and his demeanor now was of contentment.
Fukuwa apologized, handing over $25 worth of Afghan currency he borrowed from an Afghan soldier on the patrol.
The reparations were above market value; in a previous incident, the Marines paid $10 for two dead chickens.
"Thank you very much," was Jamal's beaming, translated reply.
"It's probably better this way, huh?" Fukuwa said, unable to help making light of the situation. "You want my dog to eat all your chickens now, so you can get all this money."
The interpreter didn't bother translating.
"I'm going to give it a proper burial," Fukuwa said.
When digging in the hardpan with a hatchet proved futile, he changed his mind.
"Alright, we're just going to throw it in the river."
He moseyed about 30 feet to a canal's edge and heaved the carcass into the reeds, its final flight.
"That was the most expensive chicken I've thrown away."
Fukuwa bummed a smoke from the Afghan soldier who'd lent him the money to pay Jamal.
"This," he said bumming a light, "is a $25 cigarette."
Fever pitch
For days before the match christening Safar's new soccer field, patrolling Marines promoted the event as more or less must-see to any Afghan they came across within a three-click radius.
Turnout was about as big as they'd hoped for. By 9 a.m., 300 men and boys, give or take, lined the low mud wall around the pitch. There was just one problem: the away team didn't show.
News came from Lakari that the game was off until late afternoon.
The Marines, well acquainted with Afghan capriciousness, had a backup plan.
Six motorcycles rolled onto the pitch, and the crowd moved in for a better view.
Sayid Ali, a local hockey-jersey-wearing karate student, weaved his arms through two sets of ropes tied to the back ends of the motorcycles, three facing away from him to his left and three facing in the opposite direction to his right.
When Noor Agah, Ali's karate instructor, gave the signal, Ali became the rope's center, in what may be the strangest tug-of-war Safar had ever seen. They went wild.
"I had one elder tell me that people hadn't clapped or haven't had a reason to be happy in, like, years," said Staff Sgt. Keith Hoy, a 30-year-old civil affairs team leader from Stuarts Draft, Va.
Ali and friends upped the event's extreme tenor, calling a tractor onto the field and lying face down while it rolled over their legs. Then they smashed cement blocks over their heads, staged flying kicks into each other's chests and jumped headfirst over a Toyota Corolla.
"I was hoping the Lakari team was going to be here and play Safar … but if that had happened we wouldn't have got to see that crazy karate demonstration," Hoy said.
At about 10:00 that evening Hoy planted himself in front of a surveillance monitor and watched an impromptu soccer match – inconceivable at that late hour just six months ago – on the new field, a civil affairs project arranged by his team and paid for with U.S. funds.
"Sir," he called out over the radio to 1st Lt. Adam Luff, a forward observer from Tampa, Fla. "The war's over. There are 15 kids playing soccer on the soccer field at this hour."
The radio crackled back, "Alright. Let's pack it up and go home then."
millhamm@estripes.osd.mil@matt.millham