Servicemembers showing signs of norovirus infection quarantined in Kuwait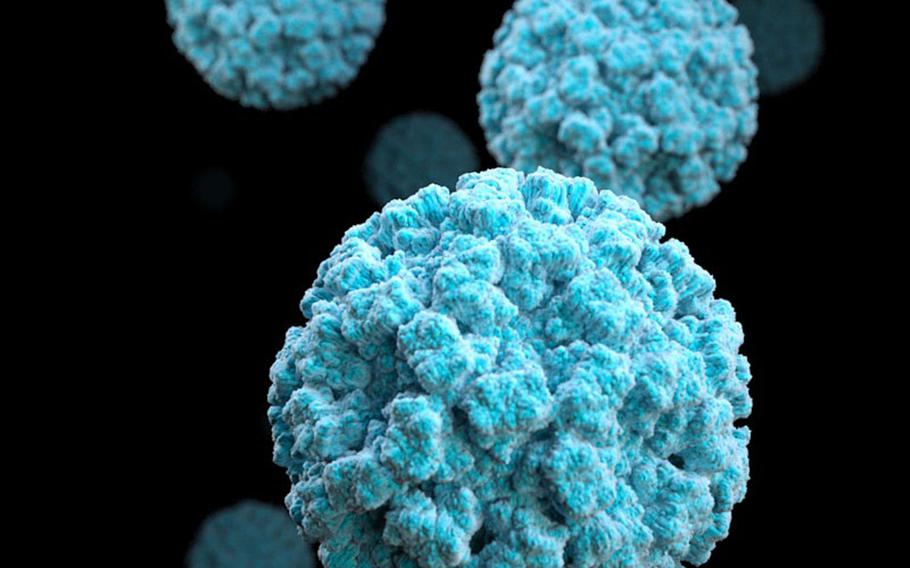 The Army has identified 84 servicemembers in Kuwait who have shown symptoms of being infected by norovirus, U.S. Army Central Command said Wednesday.
The outbreak of the virus was first reported among soldiers from Camp Buehring and Camp Arifjan on Friday, when three flights to Fort Polk, La., were delayed after the Army recognized symptoms in some soldiers.
One soldier on these flights was positively identified as carrying the norovirus.
The flights were delayed until Army personnel could identify who had symptoms, but all flights were back on schedule as of Wednesday evening, Army officials said.
To limit the spread, soldiers who are showing signs of the virus are being quarantined at the two bases.
Norovirus is highly contagious and is commonly spread through contaminated food or water. Symptoms begin within 12-48 hours of exposure and include vomiting, nausea and diarrhea.
Although most people with norovirus recover in one to three days, it can lead to dangerous dehydration to vulnerable populations, such as the elderly.
"The 223rd Preventive Medicine Detachment and the 75th Combat Support Hospital worked quickly providing medical treatment and strive to not allow the virus to spread to the families of those Soldiers who are returning home," CENTCOM said.
behnke.jason@stripes.com Twitter: @JasonFromSD