Senators warn against setting Afghanistan withdrawal date
by
Dianna Cahn
July 5, 2010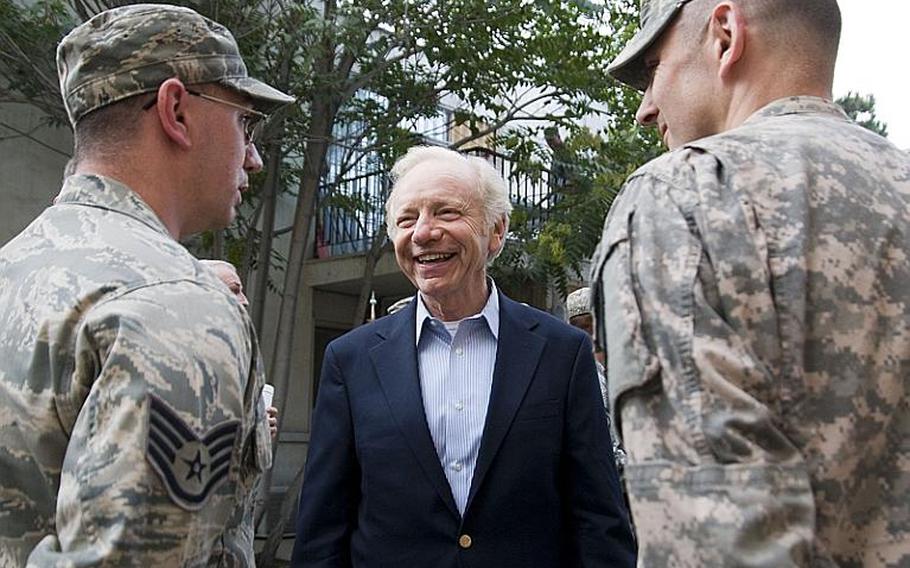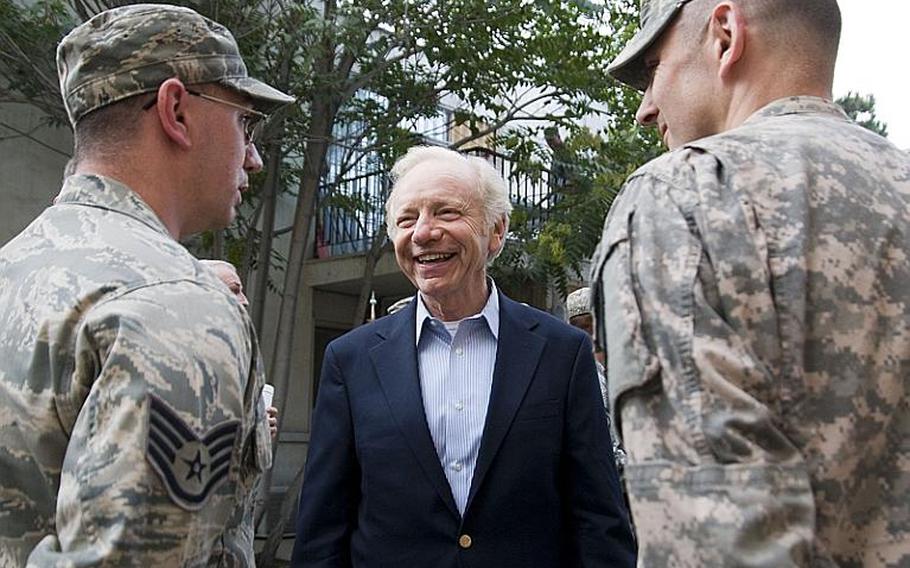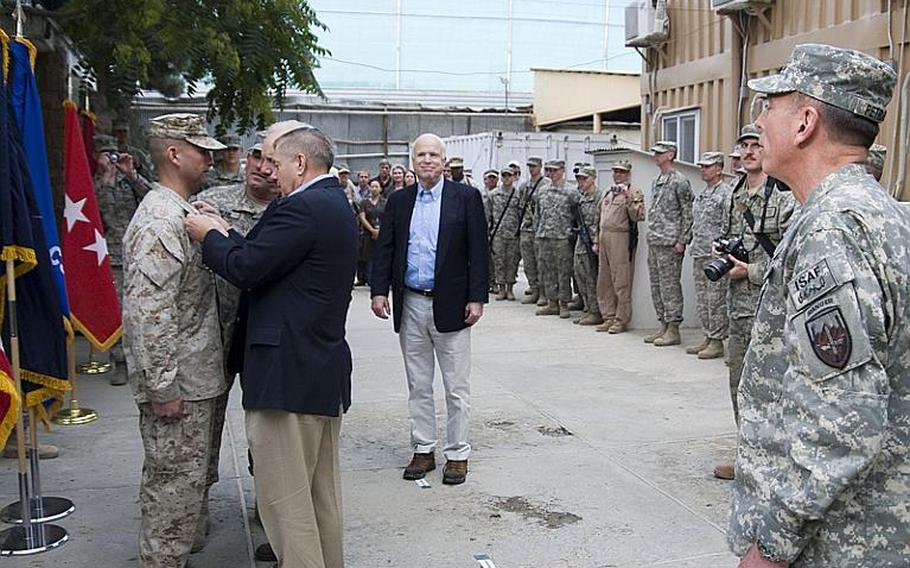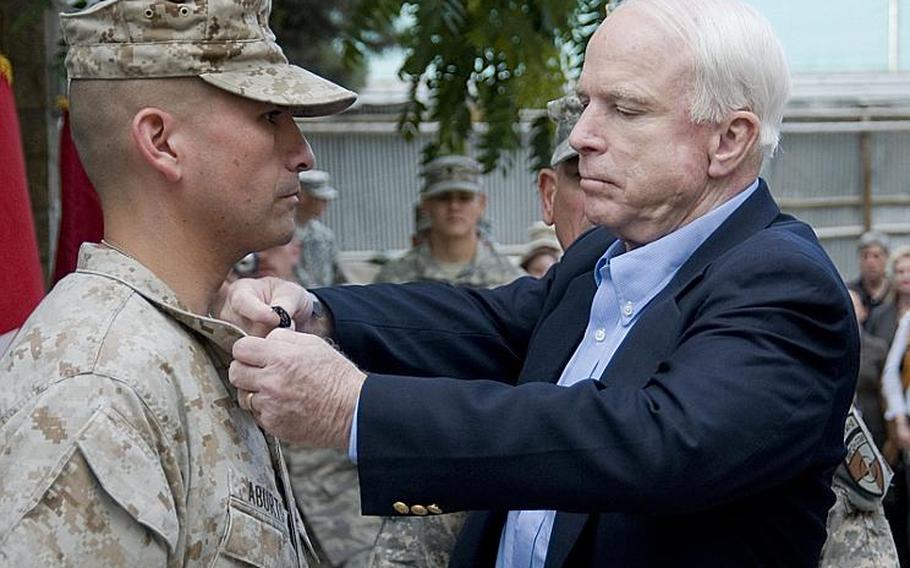 KABUL — The number of Americans dying in Afghanistan will increase before victory is at hand, but this nine-year war can be won as long as there is no pre-set date for withdrawal of U.S. forces, three senior U.S. senators said Monday.
Wrapping up a two-day visit to Afghanistan, Senators John McCain (R-Arizona), Joe Lieberman (I-Conn.) and Lindsey Graham (R-South Carolina) said they believed that the strategy now under way in Kandahar would successfully turn the tide of the war.
But all three warned that any date for withdrawal needed to be based on improving conditions on the ground and that a pre-set deadline would "send an uncertain trumpet that will then encourage our enemies and discourage our friends."
"In warfare if you tell the enemy you are leaving, you are going to lose," McCain said. "And we need to have a clear signal that the withdrawal in the middle of next year would be based only on conditions that exist at that time. I am confident that we will make progress between now and then but we must not tell the enemy we will begin leaving when we have not finished the job."
The July 2011 deadline was set in December, when President Barack Obama announced he was sending 30,000 additional troops into Afghanistan. He said that he would begin withdrawing those forces at that time if conditions allowed.
Obama recently clarified that the withdrawal would be based on conditions, but the senators warned that the date was still sending a confusing message to both Afghan allies and insurgents.
Lieberman, who chairs the Senate Homeland Security Committee, said Obama was trying to send a message that U.S. forces would not be in Afghanistan forever.
"But of course we are not going to keep our troops here forever," Lieberman said. "I think the setting of that date was a mistake by the president and we hear it everywhere we go here. People say that they think we are leaving. We are not going to leave until we win."
After visiting Kandahar, the senators said the operation under way in the critical southern province was pivotal in the war and while they believed the strategy was working, corruption posed a formidable obstacle.
The Taliban was only half the battle. Building honest government, police that are not corrupt and a working justice system was just as critical and was "going to take some time," said Graham, a member of the Senate Armed Services Committee and a retired colonel in the U.S. Air Force.
"The people in Kandahar that we met said the Taliban are 30 percent of the problem and poor governance is 70 percent of problem," Graham said. "I just want the American people to understand that it will get worse before it gets better in terms of casualties. But I would not ask the American people and our men and women in uniform to endure further hardships if I didn't think it was important."
Graham also warned that members of Congress, by trying to cut spending on military contracts in Afghanistan, would hinder the building of Afghan governance.
McCain said the House of Representatives did not have the votes needed to block the spending while Lieberman said it was a more of a warning call that better Afghan and American accountability measures were urgently needed.
"The money we are talking about is going to help us build good governance," Graham said.
"I understand the frustration about corruption in this country. I understand we've been here a long time, we've spent a lot of money and most importantly we've lost over a thousand people," he added. "But Congress needs to understand that statements like this at this point in time are ill advised. ... The money behind in question is just as important to war effort in my view as additional troops."