Report: Dec. helo crash that killed 6 in Afghanistan blamed on enemy
---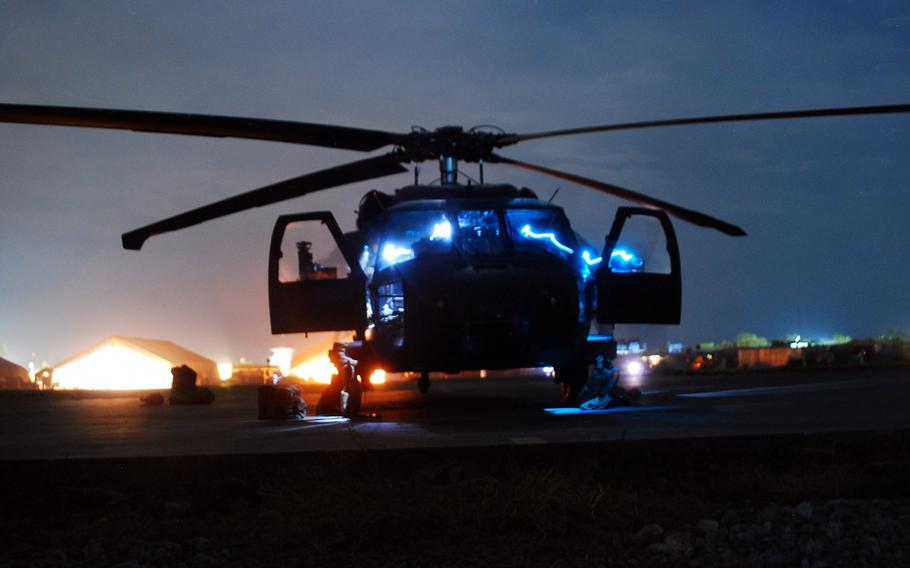 A Blackhawk helicopter that crashed Dec. 17 in southern Afghanistan, killing six U.S. soldiers, was brought down by an enemy explosion, not gunfire or mechanical failure, U.S. military officials told NBCNews on Thursday.
The UH-60 helicopter crashed in the Shahjoi district of Afghanistan's Zabul province.
Initial reports indicated it came under heavy enemy gunfire once it was on the ground, but later reports contradicted that, implying there was no enemy contact, NBC noted. But three U.S. officials told CNN the Taliban has been deemed responsible — either by shooting the helicopter or if the low-flying aircraft set off a bomb hidden on the ground.
"The families of the soldiers killed in the December 17 helicopter crash have been notified that "enemy action caused the crash and loss of life," the International Security Assistance Force told CNN via email.
Citing U.S. military officials, NBC wrote that two U.S. Army Blackhawk helicopters were flying in tandem when one suddenly dropped from the sky.
On Thursday, U.S. military officials told NBC News the helicopter was in a low-hover position when a blast from the ground below caused it to crash.
At the time of the incident, U.S. military officials in Afghanistan strongly denied that the helicopter was brought down by "enemy fire," but did not divulge the crash was the result of "enemy action."
The incident was the single deadliest for American forces in Afghanistan in more than a year. The investigation into how exactly the blast occurred is ongoing, NBC reported.
---
---
---
---