Remembering the victims of Kabul airport shooting
by
Patrick Dickson
April 29, 2011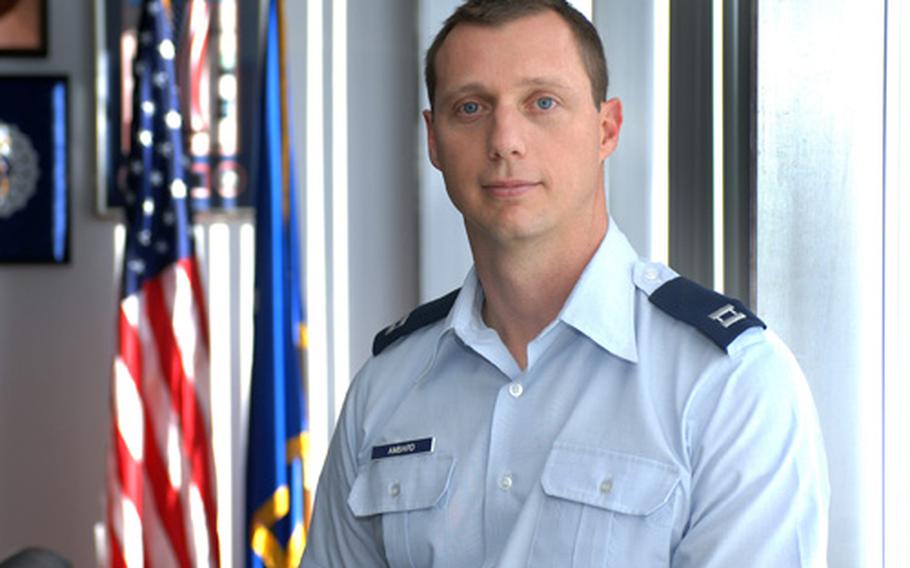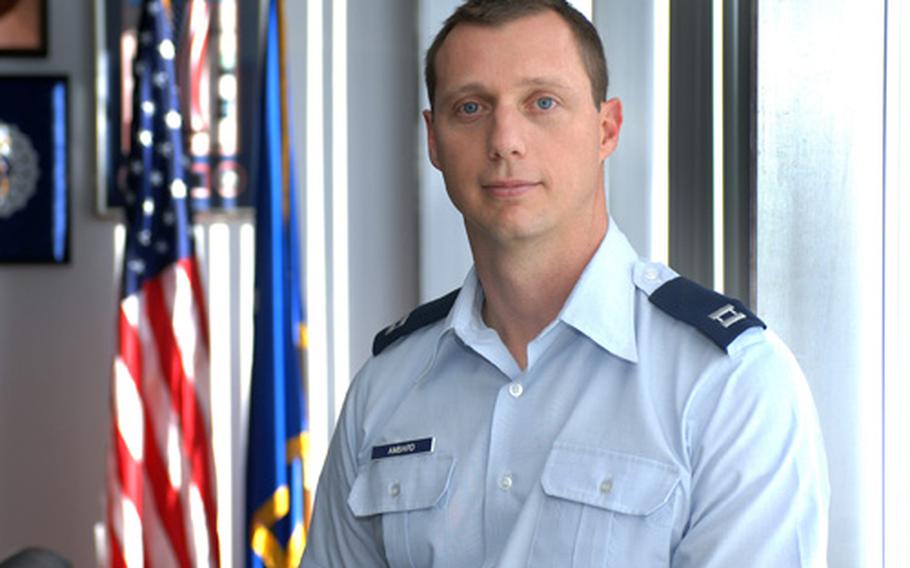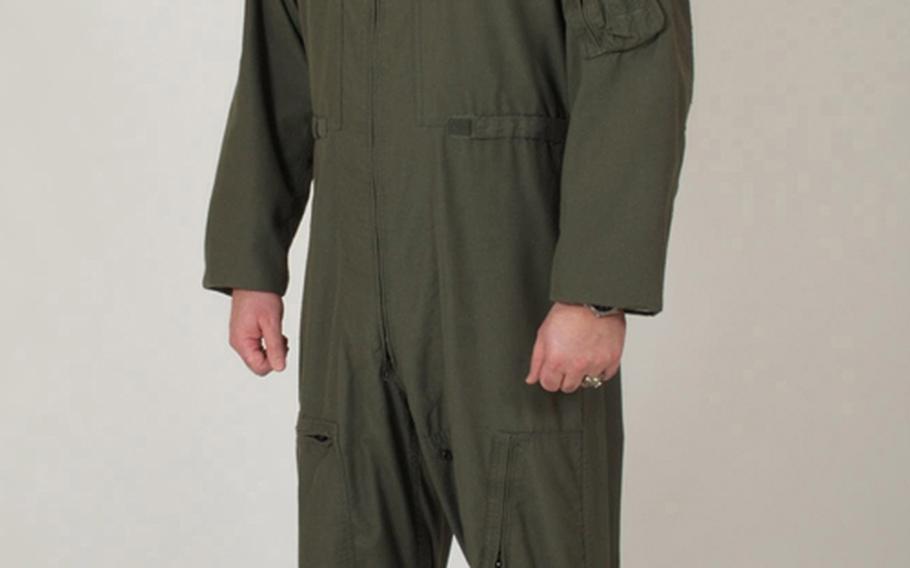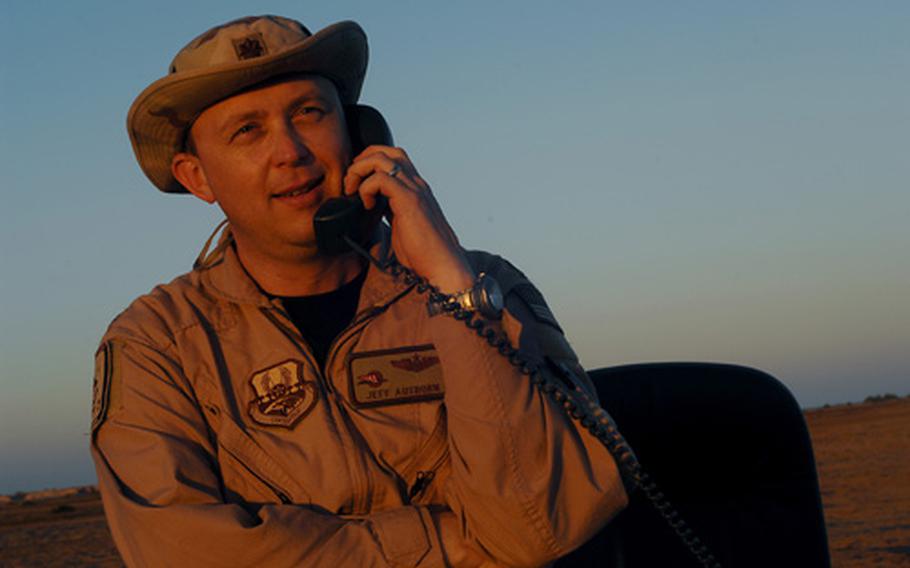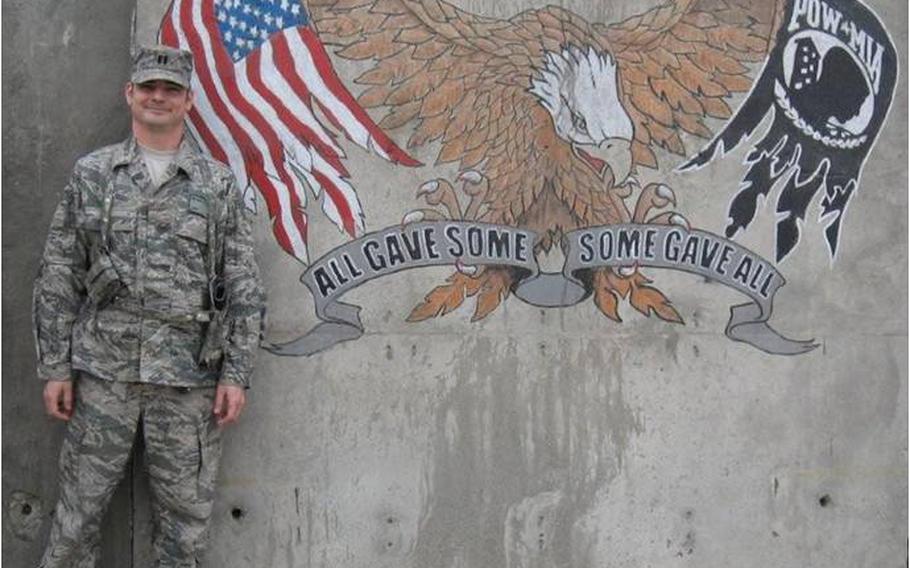 UPDATED: APRIL 30, 3 p.m. EDT
KAISERSLAUTERN, Germany — An Air Force Academy professor. An F-16 pilot. A contractor who had trained Iraqi helicopter pilots, himself a retired lieutenant colonel.
As names of the nine U.S. personnel killed in Wednesday's Kabul airport shooting trickled out in the media, it became clear that unlike many of the killings in Afghanistan, the victims were mostly officers, many with long Air Force careers.
An Afghan pilot said to be having financial difficulties has been reported as the assailant in the attack, the worst on U.S. forces by supposed friendly troops in the entire Afghan war.
Ahmad Gul, a 50-year-old pilot from Tarakhail district of Kabul province, was "severely wounded prior to departing the room where the initial attack took place," the International Security Assistance Force said in a news release late Friday. The gunman appeared to be carrying two weapons, ISAF added, and was found dead at a different location within the building.
The airmen killed were armed at the time of the attack, Army Lt. Gen. William Caldwell, head of the NATO training mission to Afghanistan, told a military bloggers conference on Saturday.
"All the U.S. servicemembers, in accordance with our NATO training mission guidance, did have their personal weapons and in fact did have them loaded with magazines inside of their weapons," Caldwell said.
Those who died:
• Air Force Maj. Raymond Estelle Jr., a 41-year-old New Haven, Conn. native, served 20 years in the Air Force.
Family members told various news outlets that they received word of Estelle's death on Wednesday. Estelle, who lived in Virginia, leaves a wife, a 9-year-old daughter and a 1-month-old son, his uncle, Mendel Gifford, told NBC News.
Estelle's brother, Steven Estelle, spoke with WTNH-TV in New Haven on Thursday."I have three boys myself, he makes me want to be a better father to my kids, and just tell them about their uncle and how he died a hero," he said.
• Maj. Philip D. Ambard was a foreign-language professor at the Air Force Academy, his daughter, Air Force 1st Lt. Emily Short, told the Colorado Springs Gazette.
A Venezuelan immigrant who came to America when he was 12, Ambard started as an enlisted airman.
A father of five, he had three children enter the Air Force Academy and one the U.S. Military Academy at West Point, N.Y. Three have graduated and one is a sophomore. The fifth child was a top high school scholar in the Pikes Peak region and attends University of Denver.
"He was a great teacher, he was a great father," Short said. "He was a family man through and through. His whole being was dedicated to his family."
"As a fluent speaker of both French and Spanish," the academy wrote in a news release, "Ambard served as an instructor in both languages and was consistently rated as one of the top faculty members."
• Air Force Capt. Nathan Nylander, 35, a flight commander with the 438th Air Expeditionary Wing base in the Afghan capital, grew up in Fairbury, Ill.
"This is like a nightmare and we all just want to wake up," Nylander's sister, Tara Norris, told the (Bloomington, Ill.) Pantagraph. "I have an awesome picture of him that I believe was taken in Afghanistan with an eagle and the wings, with the saying 'All gave some and some gave all.' He truly did just that."
Nylander and his wife, Miriam, had two boys and a girl, and lived in Tucson, Ariz."He had many of the attributes that our grandfather, Wendell (Nylander) also had," said his brother, Chris Bivens of Louisville, Ky. "He was a World War II veteran and I know that Nathan really looked up to him and really respected him for his years in the service. He died in 1994, but I know that he always wanted to make his grandfather proud, and there is no question that he certainly did that."
• Friends said Lt. Col. Frank Bryant Jr. didn't like to brag. So his commanders bragged for him, the Knoxville (Tenn.) News Sentinel wrote.
"Bruiser is an absolute super star on my team of fighter pilots," Lt. Col. Jon Norman, who commanded Bryant's squadron during the Baghdad missions, wrote in a 2003 letter to Bryant's parents, Frank and Pat. "I am very honored to lead such a fine young man."
Friends said Bryant, 37, left behind a wife and a son. His family gathered Thursday at McGhee Tyson Airport in Knoxville to remember Bryant.
"I may be the older sister by 2 years, but I have looked up to him my whole life, as our whole family has. He has made us proud," said his sister Amie Bryant Whitworth.
• Sandy McLaughlin said Thursday she was notified that her husband, James McLaughlin Jr., 55, had been shot to death but was not told any of the circumstances."The only thing I know is an Afghan pilot opened fire and my husband was shot and killed," she told the Santa Rosa (Calif.) Press Democrat.
McLaughlin retired as a lieutenant colonel from the Army in 2007 after 25 years in the service and began contract work the next year.
McLaughlin and his wife were married 28 years. They had three children.News of McLaughlin's death first appeared on a website for ham radio enthusiasts.
A radio antenna, one of McLaughlin's projects, stretched high above his family's yard, a tidy green space decorated with his wife's lawn ornaments. McLaughlin used the antenna to communicate with other radio enthusiasts around the world. He could use the antennae from Afghanistan through a program he'd set up on the Internet, according to his son.
"He was a character. He could be professional when he needed to be, but he was a light-hearted man," his son told the Press Democrat.
• Maj. Jeffrey O. Ausborn, 41, of the 99th Flying Training Squadron, Randolph Air Force Base, Texas.
In 2008, he was profiled in "Airman" magazine while serving in Africa with 43rd Airlift Wing out of Pope Air Force Base, N.C. After handing out food and water to locals, he was so stuck by the poverty they lived in that he called his family to tell his children just how well they lived.
"Knowing that we're helping in Kenya and Comoros is very rewarding – and that I'm one of the guys putting all that airlift together," he told the magazine.
"Jeff was a Lumbee Indian who went to ROTC on a full scholarship," his wife Suzanna wrote in an email to Stars and Stripes. "[He] went to pilot training, flew C-130s, T-6s , T-1 s and the C-27. He was a great father, husband, friend and son. He died trying to teach Afghans to fly."
• Capt. Charles A. Ransom, 31, of the 83rd Network Operations Squadron, Joint Base Langley-Eustis, Va.
Ransom was a 2001 graduate of Virginia Military Institute. His class issued a statement Friday about his death:
"During a speech to the class after Breakout in 1998, Charles promised he would be a fighter for all of us. That he was. Charles continued that fight for his country as an officer in the US Air Force and died serving in harm's way on our behalf. The great love of our class swells for Charles and his family."
• Master Sgt. Tara R. Brown, 33, of Deltona, Fla., was assigned to the Office of Special Investigations at Joint Base Andrews, Md.
Brown deployed to Afghanistan in January to train Afghan airmen on computer skills, the Military Times reported. She was posthumously promoted from technical sergeant.
• Lawrence Brodeur of Sutton, Mass., said his son, Major David L. Brodeur, 34, was an F-16 pilot who had been in Afghanistan for three months. He served with the 11th Air Force executive officer at Joint Base Elmendorf-Richardson, Alaska.
He leaves his wife, Susan, and two children, Elizabeth and David.
Brodeur said his son was a 1999 graduate of the U.S. Air Force Academy in Colorado.Back home in Auburn, Mass., childhood friend Casey Handfield spoke with the Worcester Telegram and Gazette.
"His death reminds us all that at any time, you're done," Handfield said, snapping his fingers. "You can be gone."
Stars and Stripes reporter Jeff Schogol contributed to this report.