Pentagon: Top ISIS leader in Afghanistan killed in US attack
---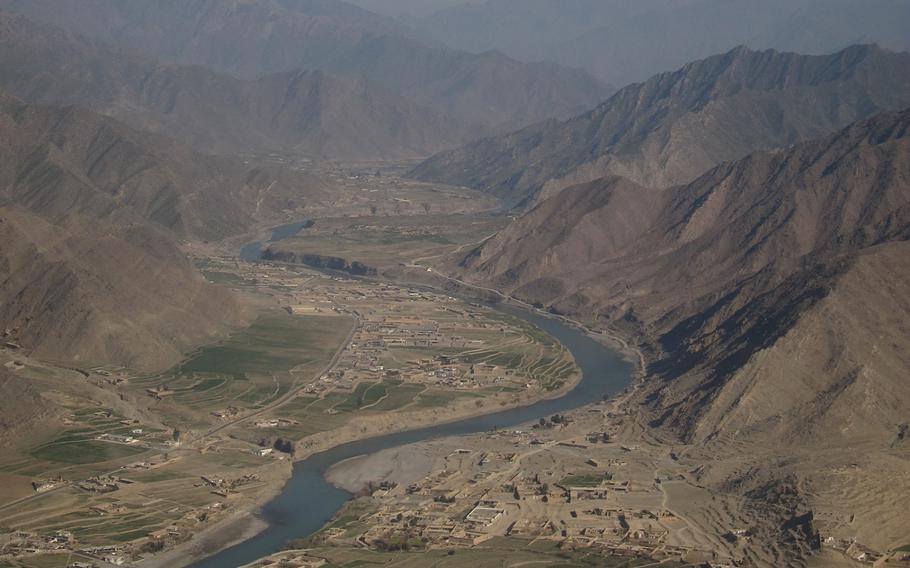 WASHINGTON — U.S. forces have killed the leader of the Islamic State's affiliate in Afghanistan, the Pentagon announced Friday.
Abu Sayed, the emir of the self-styled "Islamic State of Iraq and Syria - Khorasan Province," died in a "strike" Tuesday on the group's headquarters in Afghanistan's eastern Kunar province, chief Pentagon spokesperson Dana W. White said in a statement.
She said the raid also killed an unspecified number of ISIS members "and will significantly disrupt the terror group's plans to expand its presence in Afghanistan."
Abu Sayed was the third leader of ISIS in Afghanistan and neighboring parts of Pakistan to be killed in the past year. Hafiz Sayed Khan was killed in July 2016 and Abdul Hasib died in a joint U.S.-Afghan raid in April.
Two U.S. Army Rangers died in the April raid, along with 35 ISIS fighters and several ISIS commanders.
U.S. and Afghan forces launched a counter-offensive against ISIS last March to push the militants out of their traditional powerbase in Nangarhar province which borders Kunar to the south.
The fact that Abu Sayed was killed in Kunar instead of Nangarhar indicates the U.S.-Afghan offensive had achieved some success in forcing ISIS from its former stronghold.
Although most U.S. troops in Afghanistan are involved in training and support missions, U.S. special operators have been carrying out offensive combat operations against ISIS in the east as part of a campaign to eliminate the terror group's presence in Afghanistan by the end of this year.
Last April the United States dropped the largest non-nuclear bomb in its arsenal - a GBU-43 Massive Ordnance Air Blast bomb - on an ISIS cave and tunnel complex in Nangarhar.
Officials said the bomb killed 92 ISIS fighters.
ISIS emerged in Afghanistan in early 2015 as a rival to the Taliban.
The movement, made up largely of defectors from the Taliban and other insurgent groups, is believed to have fielded as many as 3,000 fighters at its height but its numbers are thought to have dwindled to fewer than 1,000.
---
---
---
---