Pentagon: Iraqis, Islamic State sizing each other up for new Ramadi battle
---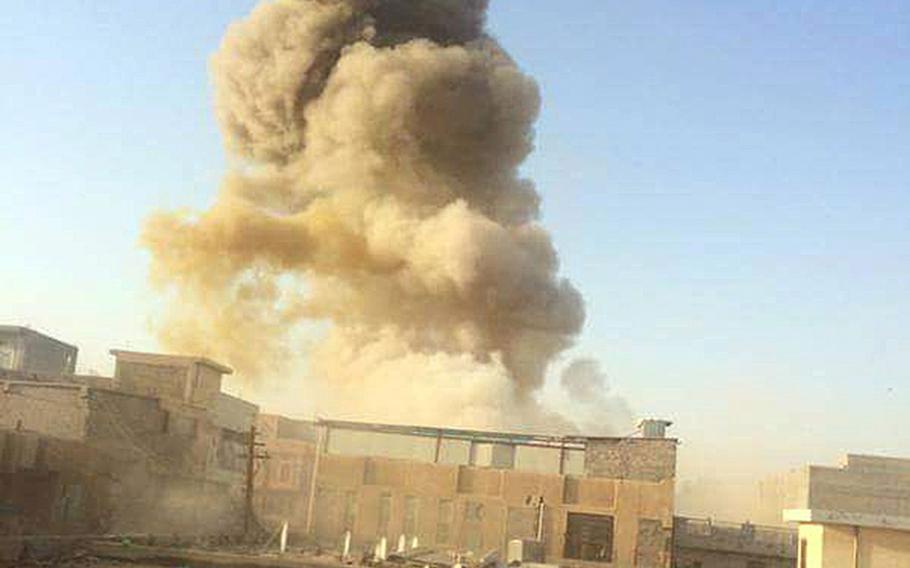 WASHINGTON — Initial ground movements began Tuesday in what the Iraqis called the beginning of a major counteroffensive aimed at retaking the strategic city of Ramadi from the Islamic State, the Pentagon said.
Col. Steve Warren said forces including government-aligned Shiite militias were probing the front lines of the jihadi forces amid reports that the operation was being complicated by a sandstorm.
Baghdad again rallied its own troops and called the Shiite "Popular Mobilization Units" to the overwhelmingly Sunni Anbar province to retake the provincial capital, which fell to the Islamic State last week. A much smaller Islamic State force overran the city after a series of powerful vehicle bomb attacks that pounded the numerically superior Iraqis, who had been holding out there for about 18 months.
On Tuesday morning, the Iraqi and Islamic State troops were running patrols, conducting "shaping operations" and clashing in minor skirmishes, Warren said.
"What we are seeing is where both sides are moving forces forward to conduct reconnaissance to probe each other's positions," he said. "So the interactions you are seeing, the clashes that you are seeing are the result of security zone combat."
A massive sandstorm blew through Anbar on Tuesday, severely limiting visibility and raising anxiety among Iraqi ground commanders about surprise attacks.
The Pentagon could not confirm Iraqi claims that it had surrounded Ramadi on three sides. Warren said it appeared Baghdad had the bulk of its troops in Habbaniyah, an air base just east of the city, with a smaller contingent south of a nearby lake southeast of Ramadi.
Following the loss of Ramadi, the United States announced it was expediting shipment of 2,000 AT4 anti-tank missiles to aid in the fight against the Islamic State, but the weapons have not yet arrived, Warren said.
Iraq announced the major offensive to retake Ramadi on Tuesday, saying it was being launched with Iranian-backed Shiite militias and pro-government Sunni fighters.
Baghdad's decision to call up Shiite militias to the Sunni heartland in Anbar has raised widespread concerns of infighting between the rival Islamic sects.
The militias have dubbed the offensive "Labaik Ya Hussein," Arabic for "At Your Service, Hussein," a reference to the 7th Century grandson of the Prophet Muhammad whose death at the hands of Muslim rivals led to the Sunni-Shiite schism. U.S. officials fear the slogan could offend Sunnis support the government needs to win in order to unite the country against the Islamic State.
Warren said the use of the slogan was "unhelpful" because the defeat of the Islamic State depends on a unified Iraq.
---
---
---
---