Pentagon identifies US soldier killed outside Mosul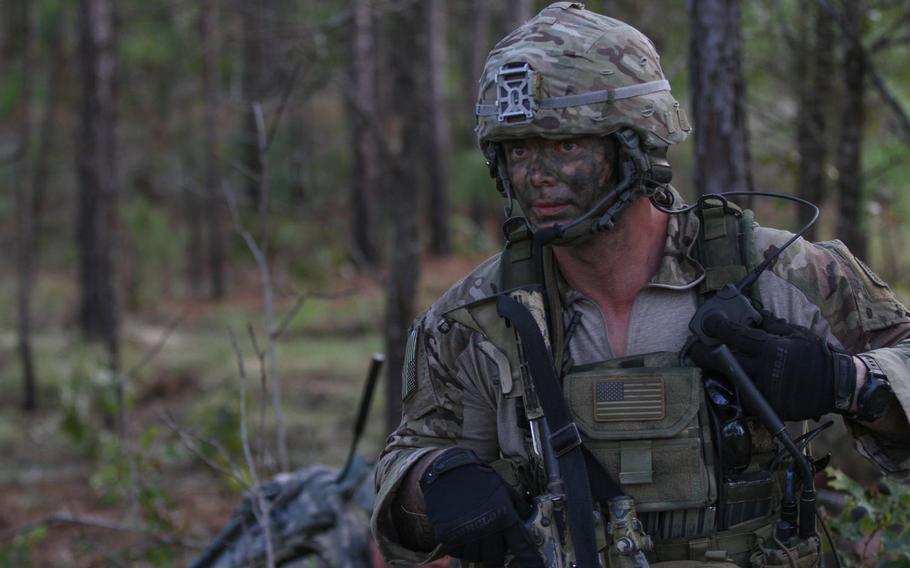 WASHINGTON — The Pentagon has identified a U.S. soldier killed in Iraq after an improvised explosive device detonated during a patrol outside Mosul.
First Lt. Weston C. Lee, 25, of Bluffton, Ga., died Saturday from wounds sustained in the blast. The Army Ranger was a platoon leader in the 1st Battalion, 325th Infantry Regiment, 2nd Brigade Combat Team, 82nd Airborne Division, based in Fort Bragg, N.C. He had been conducting security as part of an advise-and-assist team supporting Iraqi security forces, the military said in a statement.
"First Lt. Wes Lee was an extraordinary young man and officer," Col. Pat Work, commander of the 2nd Brigade Combat Team, said in the statement. "He was exactly the type of leader that our paratroopers deserve. Our sincere condolences and prayers are with his family and friends."
Lee joined the Army in March 2015 and deployed to Iraq in December 2016. It was his first deployment, officials said. He was posthumously awarded the Bronze Star Medal, Purple Heart and the Meritorious Service Medal. His other awards and decorations include the National Defense Service Medal, the Global War on Terrorism Service Medal, the Ranger tab, the Parachutist Badge and the Army Service Ribbon.
Lee's death marks the second American combat fatality in Iraq since the start of the U.S.-backed campaign to liberate Mosul from the Islamic State six months ago. It is also the fifth combat death in Iraq since the U.S. launched military operations against ISIS in August 2014.