Pentagon: Difficult to restrict use of US-supplied ammo in Syria
---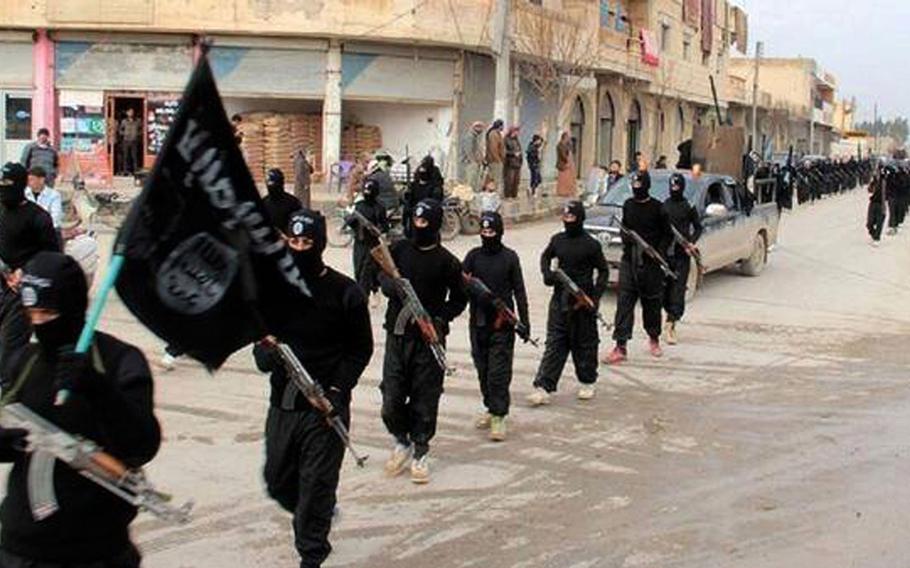 WASHINGTON — The Pentagon dropped 50 tons of ammunition and weapons this weekend to 5,000 Syrian fighters based north of the Islamic State capital of Raqqa as part of the new U.S. equip-only strategy in aiding rebels in that country.
But it is not clear whether these fighters face the same restrictions in using the weapons as rebels who took part in the failed train-and-equip program that was officially abandoned Friday. Previously, U.S.-provided arms were not to be used against Syrian President Bashar Assad's forces.
Col. Steve Warren, a Baghdad-based spokesman for Operation Inherent Resolve, said Tuesday the U.S. military dropped weapons Sunday to rebels called the Syrian Arab Coalition that included 100 pallets of 5.56 mm and 7.62 mm machine gun ammunition, hand grenades, mortar rounds and rocket-propelled grenades.
But Warren did not say Tuesday whether the rebels are restricted from using the weapons against Assad's forces.
"The Syrian Arab Coalition is nowhere near the Assad regime, so it's kind of a moot point," he said. "We are looking for forces who are looking for the same objective we have."
The weapons drop is a departure from a $500 million, highly structured vetting, training and equipping program that the U.S. tried to launch this year at four sites outside of Syria, in Jordan, Turkey, Saudi Arabia and Qatar. That program tried to recruit and train up to 5,000 Syrian moderate rebels each year for three years and give them basic infantry skills and equipment, before returning them to Syria. At the time, the Department of Defense was clear that the rebels selected would only target the Islamic State as a condition of entering the program.
But the initial program did not succeed, with fewer than one dozen trained fighters remaining in Syria after the bulk of the first two classes — about 125 fighters — abandoned the program or surrendered their arms to known terrorist groups in the country.
The Syrian Arab Coalition is a group of groups that total about 5,000 fighters located north of Raqqa. The U.S. identified, vetted and gave advanced training to the group's leader, including some instruction on how to contact U.S. and coalition aircraft to identify targets for airstrikes. It is not clear whether the rebels had gone through the same vetting or had similarly pledged not to fight Assad's forces.
"We are supporting moderate Syrian opposition who are fighting [the Islamic State] — but it's difficult to put a restriction on a bullet, obviously," Warren said.
copp.tara@stripes.com Twitter: @taracopp
---
---
---
---