Pentagon blames miscommunication for deaths of 24 Pakistani troops in November raid
by
Chris Carroll
December 22, 2011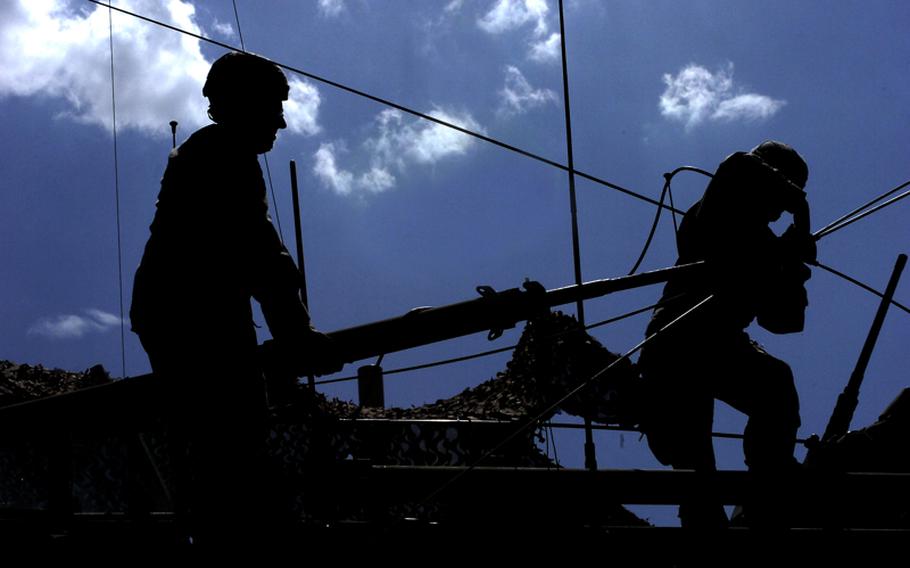 WASHINGTON — A series of miscommunications and a deep underlying mistrust led to a border engagement last month between U.S. and Pakistani forces that left 24 Pakistani soldiers dead, the Pentagon said Thursday.
A Defense Department investigation laid blame on both sides for the incident, which took place when 120 U.S. special operations ground troops came under fire during a night raid near the Pakistani border.
Pakistani forces fired first, according to DOD officials, and U.S. troops didn't know they were targeting Pakistani soldiers rather than insurgents when they shot back.
"There was no intentional effort to target persons or places known to be part of the Pakistani military," a Pentagon statement Thursday said.
Pakistan's government denies its forces shot first, and refused to participate in the U.S. investigation.
Among the missteps that led to the bloodshed were breakdowns stemming from unwillingness on both sides to reveal the locations of their forces.
The attack began shortly after 11 p.m. on Nov. 25 as U.S. troops on the Afghan side of the border began taking machine gun and mortar fire from inside Pakistan, the Pentagon's investigating officer for the incident, Brig. Gen. Stephen Clark of Air Force Special Operations Command, said Thursday.
The locations are now known to have been previously undisclosed Pakistani border outposts, he said.
"The two locations in question here were not identified on any chart, to include the official chart in the Nawa border coordination center that is intended to be a compilation of all known border posts," Clark said.
U.S. planes and helicopters staged a "show of force," Clark said, illuminating the valley with flares to warn that U.S. forces were present. The firing continued, Clark said, and confused U.S. communications led to an erroneous conclusion that no Pakistani forces were in the area — the first major U.S. error in the engagement.
An AC-130 gunship and Apache helicopters commenced firing on the targets.
During the fight, Pakistani and U.S. liaison officers tried unsucessfully to determine who was shooting at whom.
"People trying to do the right thing and nail down specifics so they can take action caused quite a bit of confusion," Clark said.
An order then came from Regional Command-East headquarters to give the Pakistani liaison officer near the border a general — but not exact — location of the fight.
"This goes back to ... an overarching lack of trust between the two sides as far as giving out specifics, but it's also a very specific failure that occurred now that we have a firefight on our hands," Clark said.
But because of a mapping error by U.S. personnel, who apparently mistook a road for an international border, the Pakistanis were given a wrong location, throwing communications into deeper confusion.
During a final engagement, the U.S. finally learned Pakistani forces were in the area and immediately disengaged, Clark said.
The Pentagon said it would work to repair the broken trust between the two militaries, as well as to adjust procedures so such incidents don't happen again. Clark said the investigation did not look into the possibility of disciplining U.S. servicemembers who made mistakes during the fight.
The United States will offer solatia, or condolence, payments to the families of the dead troops, in line with regular practice when troops kill civilians in Afghanistan, officials said.
"For the loss of life — and for the lack of proper coordination between U.S. and Pakistani forces that contributed to those losses — we express our deepest regret," the DOD statement said. "We further express sincere condolences to the Pakistani people, to the Pakistani government, and most importantly to the families of the Pakistani soldiers who were killed or wounded."
carrollc@stripes.osd.milTwitter: @ChrisCarroll_