GALLERY
NSA Bahrain holds 3K run to support LGBT pride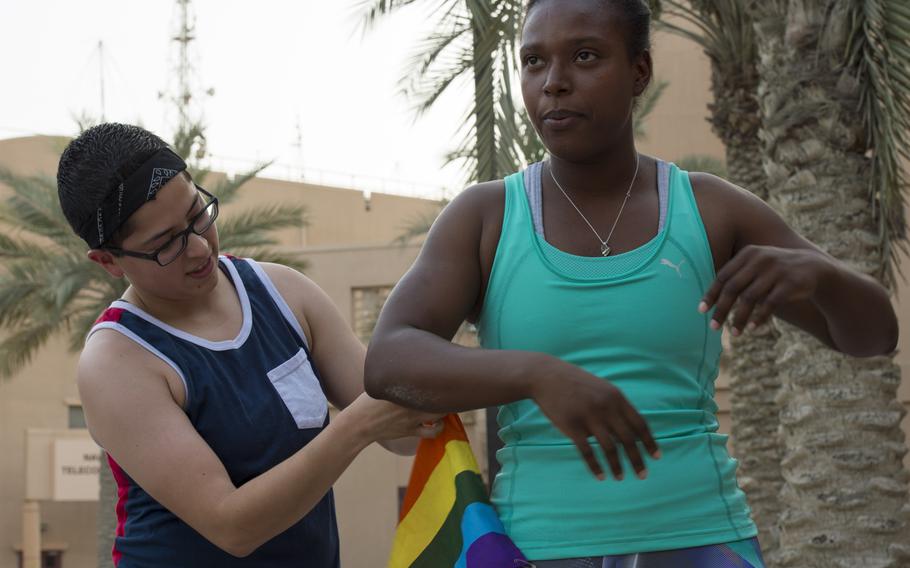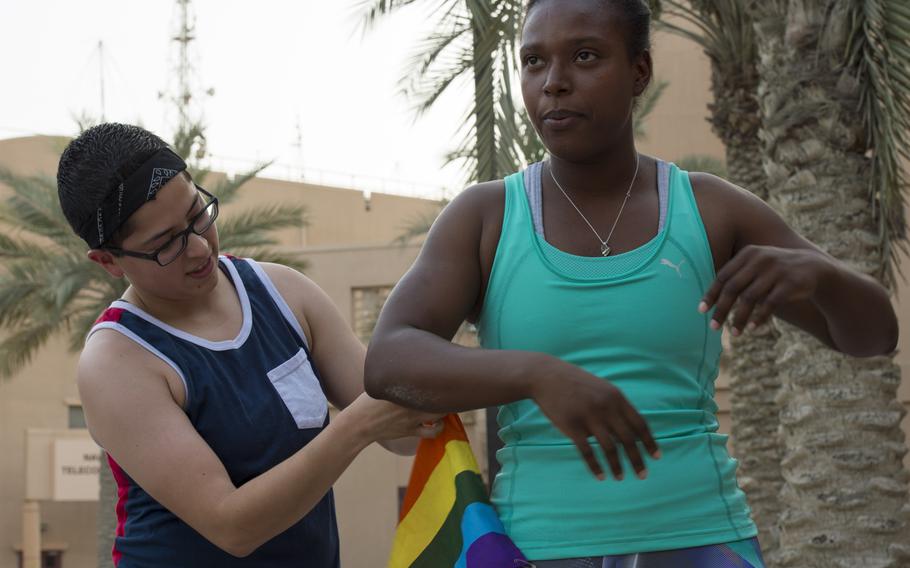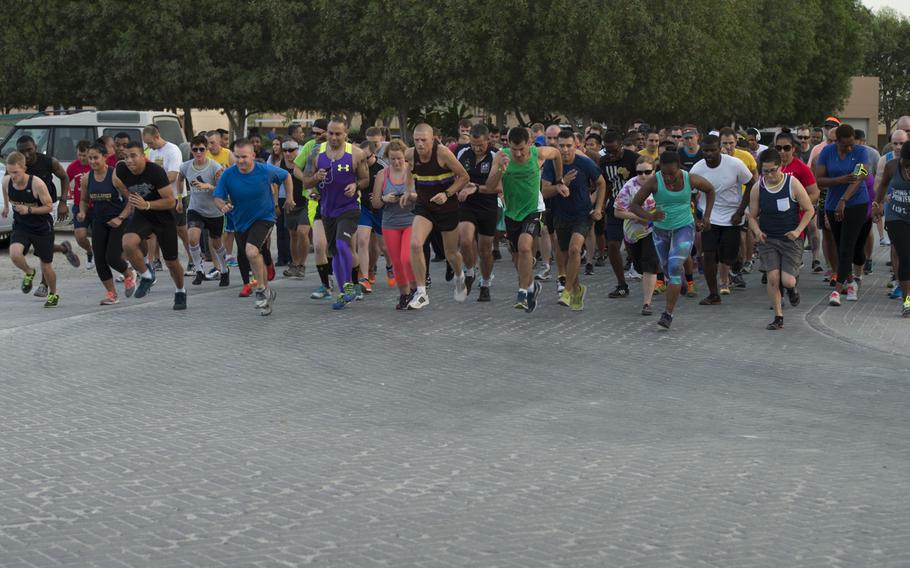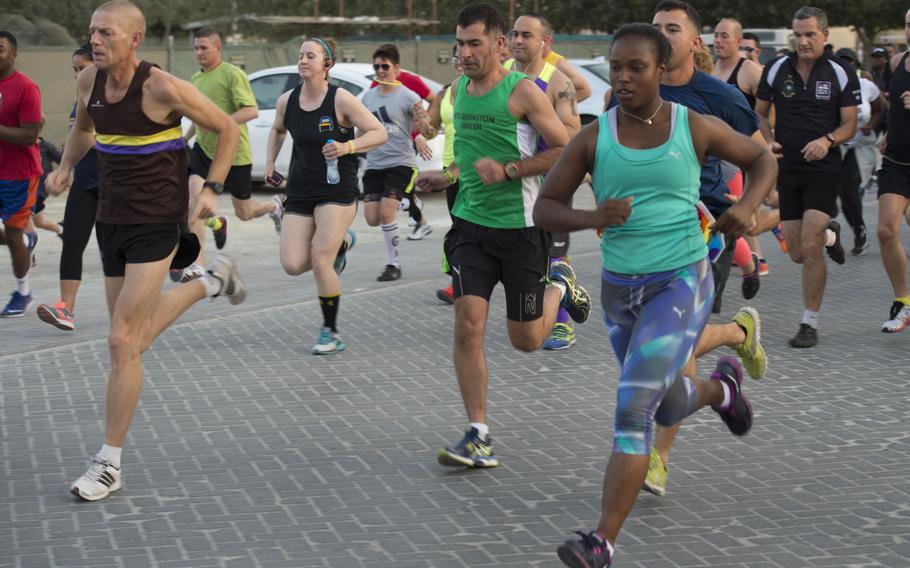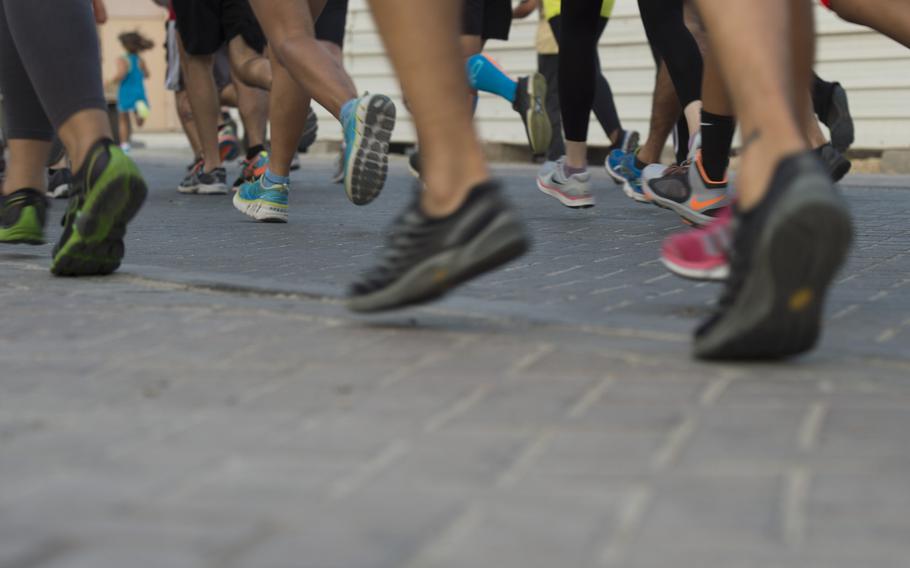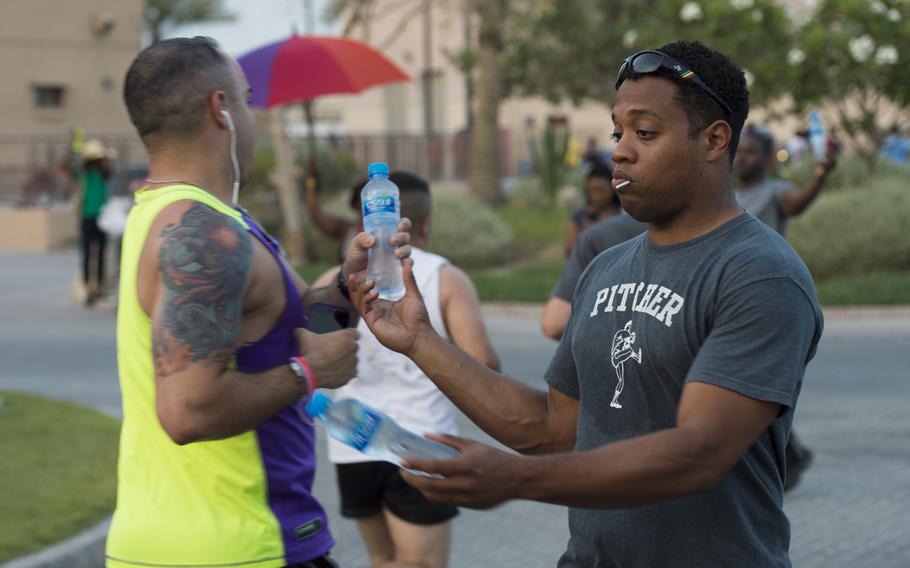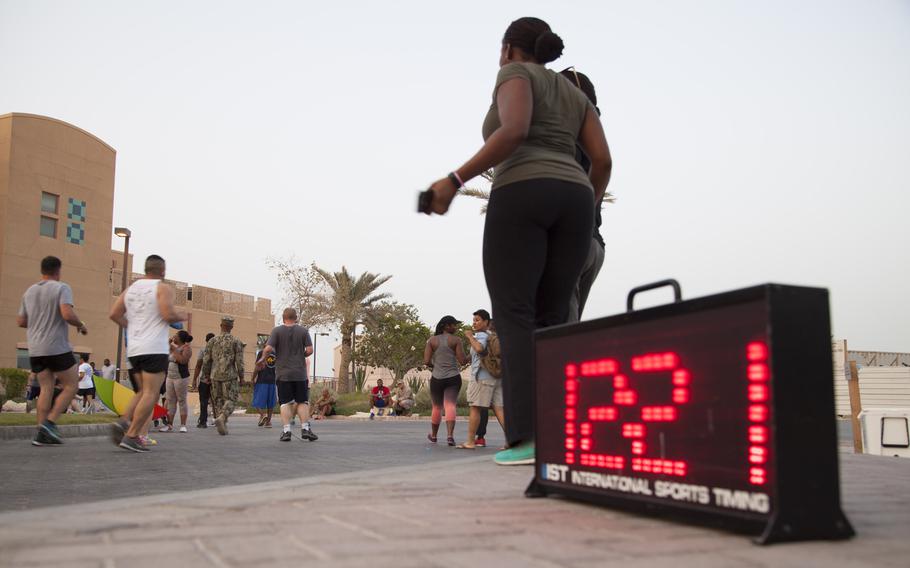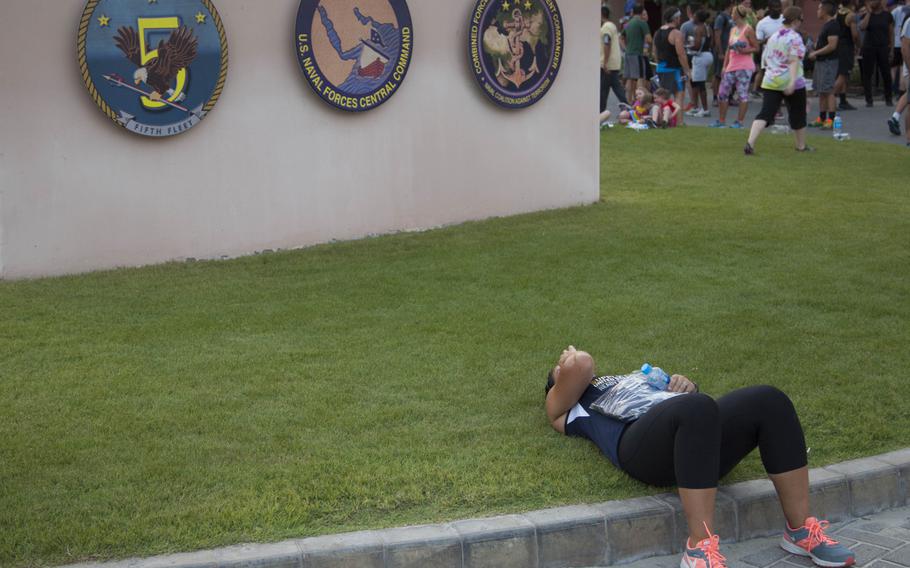 MANAMA, Bahrain — Servicemembers at Navy Support Activity Bahrain ran a three-kilometer race Wednesday in support of the lesbian, gay, bisexual and transgender community.
Roughly 70 participants turned out for the LGBT pride month event, organized by the base multicultural committee.
"I did the run because it's my pride month," said Marine Sgt. Doris Simmons, who finished 1st place for the women. "I'm proud to say I'm a lesbian. I'm happy to do something for the community. I had to support because I wasn't going to be home for any of the pride parades this year."
Nearly four years after the repeal of Don't Ask Don't Tell, allowing gays and lesbians to serve openly in the military, Petty Officer 1st Class Jhandi Hansford said gay pride is still "a sensitive topic."
"Nobody knew how to go about celebrating it," Hansford said, the president of the committee. "The run was the only way I could think of to bring everyone together."
The Supreme Court is expected to rule later this month on whether gay couples have the constitutional right to marry.