Nicholson: US forces in Afghanistan called in MOAB strike, not Washington
by
Zubair Babakarkhail E.B. Boyd
April 14, 2017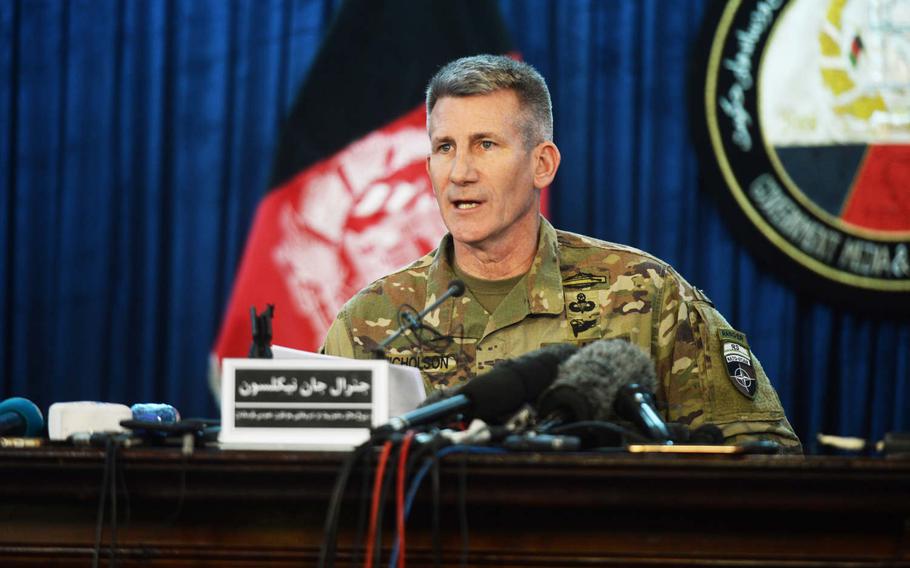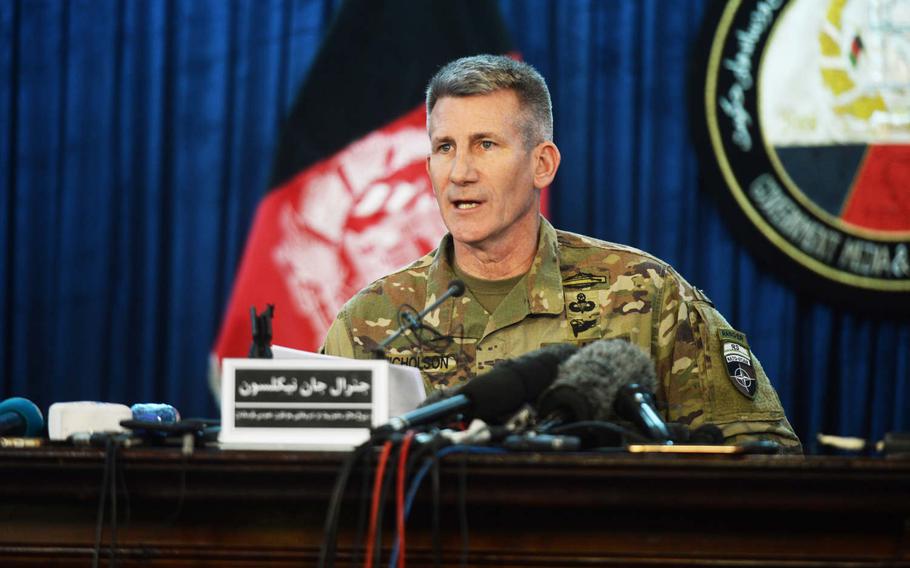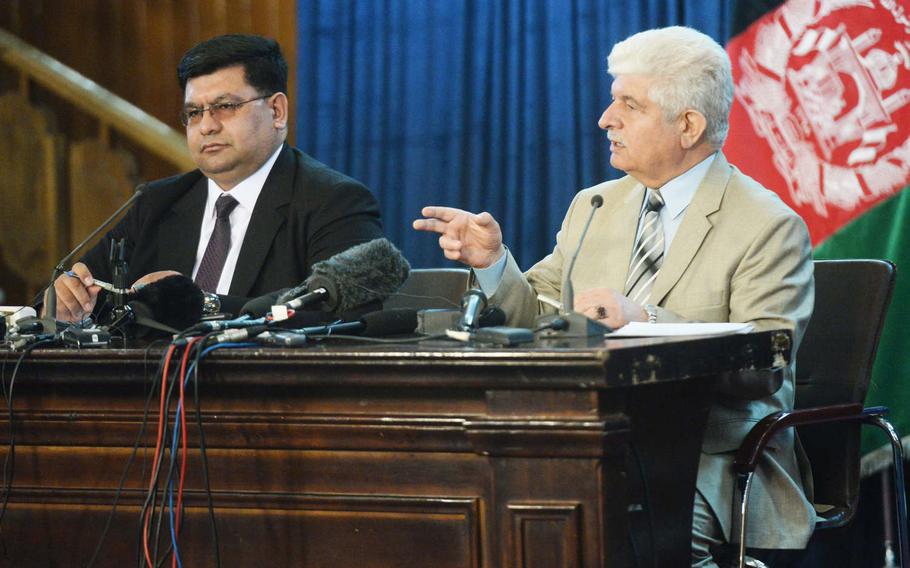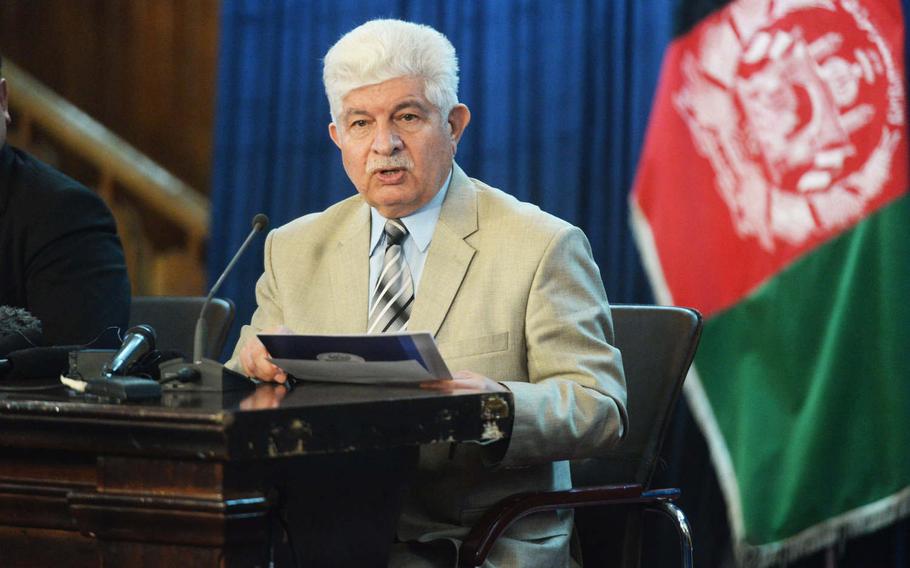 KABUL, Afghanistan — The recommendation to drop the largest non-nuclear bomb ever deployed in combat on a militant stronghold in eastern Afghanistan came from decision makers on the ground, not Washington, the top U.S. military commander in the country said Friday.
Gen. John Nicholson said the strike in which a 21,600-pound GBU-43B, or Massive Ordnance Air Blast bomb, was dropped on caves and tunnels used by the militants was part of a larger initiative to clear Afghanistan of the Islamic State fighters this year.
MOAB strikes cave, tunnel system Video by U.S. Defense Department
"Since early March, we've been conducting offensive operations into southern Nangarhar," Nicholson said, referring to the eastern province where hundreds of Islamic State-Khorasan Province fighters have been holed up. "However, this was the first time we encountered an extensive obstacle to our progress."
Nicholson said militants had taken over a network of tunnels and caves in Nangarhar province. They used the base to attack Afghan and U.S. forces involved in Operation Hamza, a multimonth effort to defeat the group.
The militants also surrounded the caves with "a belt of IEDs," or improvised explosive devices, Nicholson said, making it difficult to overtake the stronghold. A Special Forces soldier was killed on April 8 as part of an offensive operation there. Afghan Defense Ministry officials said the bomb, a 30-foot-long munition with 11 tons of explosives, annihilated the encampment. It killed 36 fighters and destroyed a large number of weapons.
Questions have been raised as to whether the operation might have been directed from Washington as a show of force, especially as it comes on the heels of the decision to bomb a Syrian airfield a week ago.
Nicholson's comments seemed to indicate that was not the case.
"It was the right time to use it tactically against the right target on the battlefield," Nicholson said. "It's enabled us to resume our offensive operations the south."
The bomb has a milewide blast radius, and U.S. officials said care had been taken to avoid civilian casualties. The militants' camp is in a remote area away from civilian centers.
A U.S. spokesman in Kabul said a damage assessment was taking place, but the military did not have any information on civilian casualties, and Afghan officials said none were killed. Initial reports on social media indicated some civilians may have been killed, but local officials said they did not know of any deaths.
Afghanistan's chief executive, Abdullah Abdullah, praised the strike. "Joint nature of the operation shows our common resolve to eliminate #ISIS and terror safe havens from our country," he said on Twitter.
But some prominent Afghan leaders criticized the operation. Former President Hamid Karzai, the coalition's primary partner from 2001 to 2014, accused the U.S. of using his country as a "testing ground" for new weapons.
Some analysts questioned the need to use a bomb of such destructive power given the group's lack of momentum.
"The threat posed by ISIS in Afghanistan just doesn't seem that large that you would unleash whatever you had against them," said Martine van Bijlert, co-director of the Afghanistan Analysts Network.
Phillip Walter Wellman contributed to this report.boyd.eb@stripes.com Twitter: @ebboyd