Military 'Throwbot' gets upgrade, now has eyes and ears
---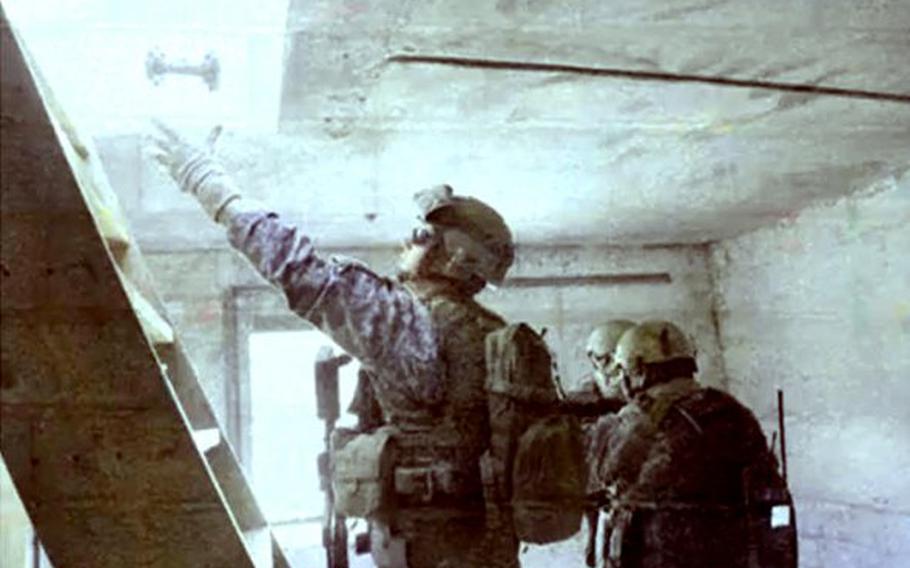 A miniature 'throwable' robot, able to transmit video from hard or dangerous-to-reach areas for servicemembers in the field, is now getting upgraded with audio capability, too.
The Army and Marine Corps worked to obtain the initial version of the Throwbot Reconnaissance Robot in September of 2011.
The 1.2-pound piece of robotics looks like a small dumbbell with antennas attached. Military videos from the field in Afghanistan show soldiers testing the technology in the sand of Southern Afghanistan late last year. As one soldier launches the Throwbot, another with a digital eye piece and what looks like a video game controller maneuvers the spinning wheels any direction desired.
The maker of the Throwbot, ReconRobotics, upgraded the original device with sound ability without adding any weight.
In a release, ReconRobotics estimated that almost 2,000 Throwbots are currently deployed with U.S. soldiers and Marines in Afghanistan, calling the micro-robot "the most versatile, robust, stealthy and easy-to-deploy robot system in the world."
In addition to being heaved up to 120 feet, the Throwbot also has auto-infrared vision that turns on in low light.
Even an extra distance of 120 feet could add security to personnel on the ground, said Marine Corps Lt. Col. Dave Thompson of the Robotic Systems Joint Project Office last year.
"These robots can provide dismounted troops that extra bit of stand-off distance," he said.
---
---
---
---