Militants shatter months of calm in complex attack and bombing in central Kabul
by
J.P. Lawrence
April 20, 2019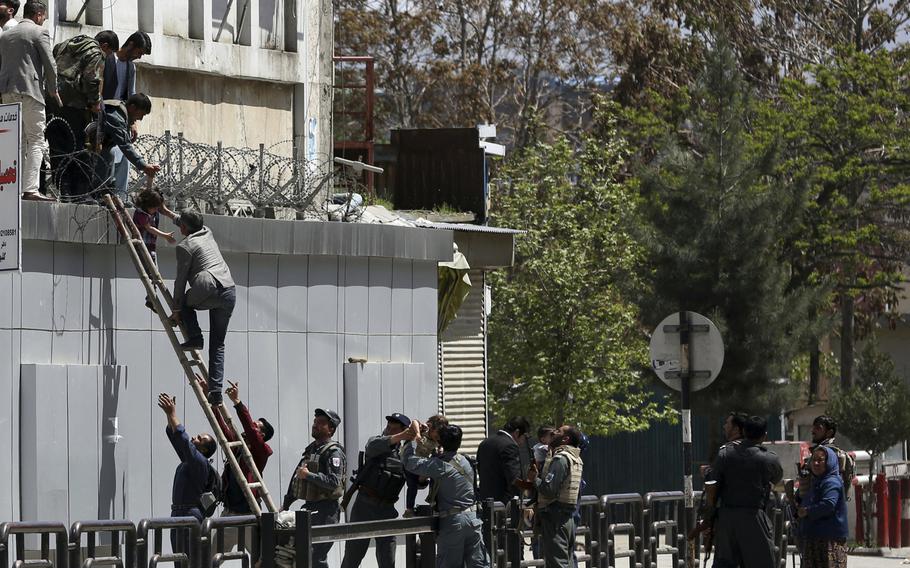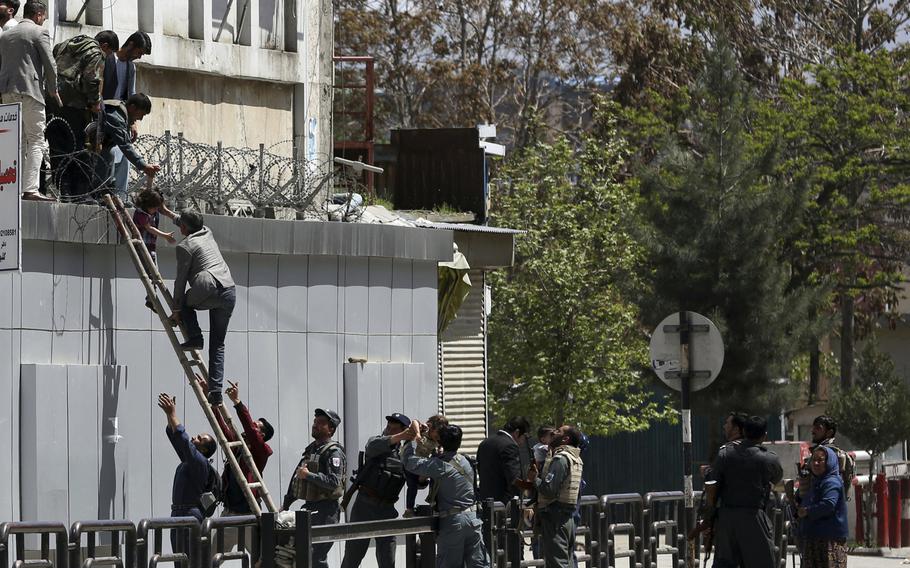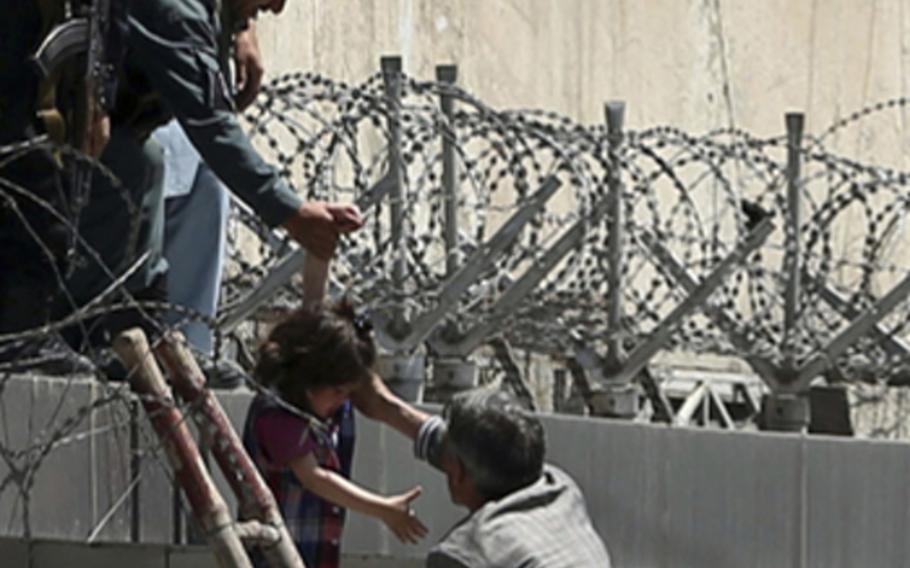 KABUL, Afghanistan – Multiple explosions and repeated gunfire echoed through downtown Kabul on Saturday during an attack on a government ministry.
At least four militants unleashed a bomb blast around noon before storming the compound of Afghanistan's Telecommunications Ministry and detonating several other bombs, according to Afghan officials.
Militants set off the blast by the wall of the ministry and then tried to get inside the building, said Nasrat Rahimi, spokesman for the Ministry of the Interior.
Four civilians were killed and at least eight were wounded, according to a statement from the interior ministry.
All four attackers are now dead, along with three members of the Afghan security forces, a statement added.
The attackers were able to enter the ministry building and fought with government forces from there, a witness told Tolo News.
Police entered the building to conduct clearance operations and evacuated the ministry's 2,000 workers, Kabul Police Chief Sayed Mohammad Roshandil told Tolo News.
About five hours after the attack began, the Ministry of Interior declared the incident over.
The blast occurred in the heart of the capital city of Kabul, a mile and a half from the U.S. Embassy and NATO Resolute Support headquarters, and next to the presidential palace, one of the city's most popular hotels and many government buildings.
The Taliban in a statement denied involvement in the attack.
Photos posted online appeared to show the attackers dead and wearing a type of Afghan police uniform.
Anti-government militants used false uniforms in another attack on a government ministry last spring. Gunmen then used American uniforms to attack the Afghan Interior Ministry. Gen. John Nicholson, the top U.S. commander in the country at the time, said phony uniforms had been used in the past by militants.
The fighting broke a relative calm that had settled over the city in recent months, during which the U.S. has negotiated with Taliban leaders in a bid to end the nation's longest war.
Talks between the Taliban and 250 Afghan politicians fell apart in recent days due to disagreements about how many delegates were supposed to come to the planned meeting in Qatar.
Zubair Babakarkhail contributed to this report.
lawrence.jp@stripes.comTwitter: @jplawrence3